Excavator Plate Compactor | Blue Diamond Attachments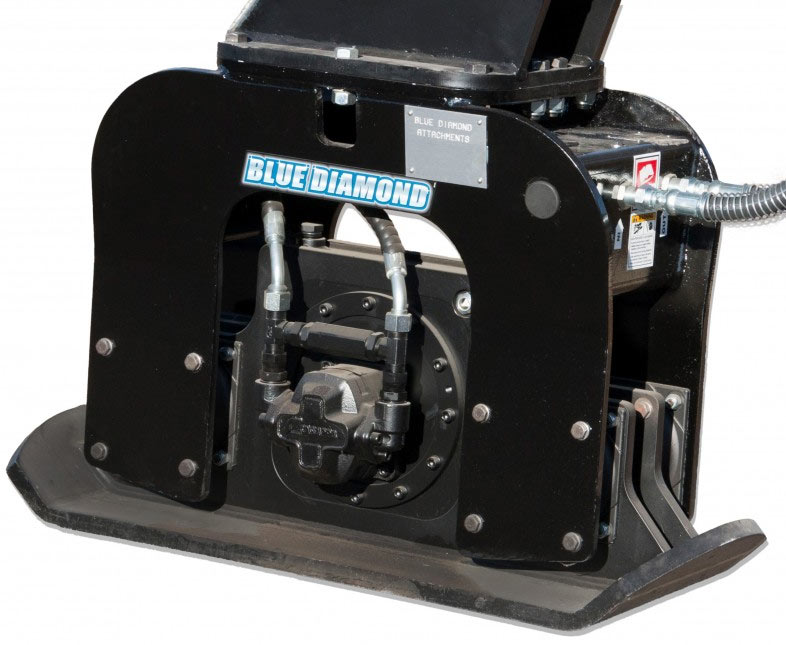 Availability:
limited quantity available
LIMITED TIME FREE SHIPPING!
10% discount applied.
Sale ends September 30, 2023
Questions?Call 866-315-3134 - Se Hable Espanol
Consumer financing:
Business financing:
DETAILS
This price includes hoses and couplers (A $450 Value!)
***Please note: Excavator mount pins not included. At checkout, you will be asked to provide the make and model of your machine.
The industry leading Plate Compactor attachment is engineered to give you excellent compaction without harming the host machine with excessive vibration. This compactor can be attached to excavators, backhoes and skid steers. It is available in 3 different models depending on the weight of your machine and flow rate.
Model
MAX OIL
FLOW
MAX
PSI
WEIGHT
LENGHT
WIDTH
EXCAVATOR
WEIGHT
POWER
LBS/KN
C310
13 GPM
2610
552 LBS
24"
12"
5,000-12,000 LBS
4,046/18
C410
23 GPM
2610
880 LBS
32"
16"
12,000-22,000 LBS
7,391/32
C610
37 GPM
2610
2,000 LBS
48"
24"
24,000-42,000 LBS
14,612/65
features
Advanced technology for low vibration and noise
Same width as standard trenching buckets
High pressure cutoff valve to protect motor
Made in the USA
Warranty: 1 year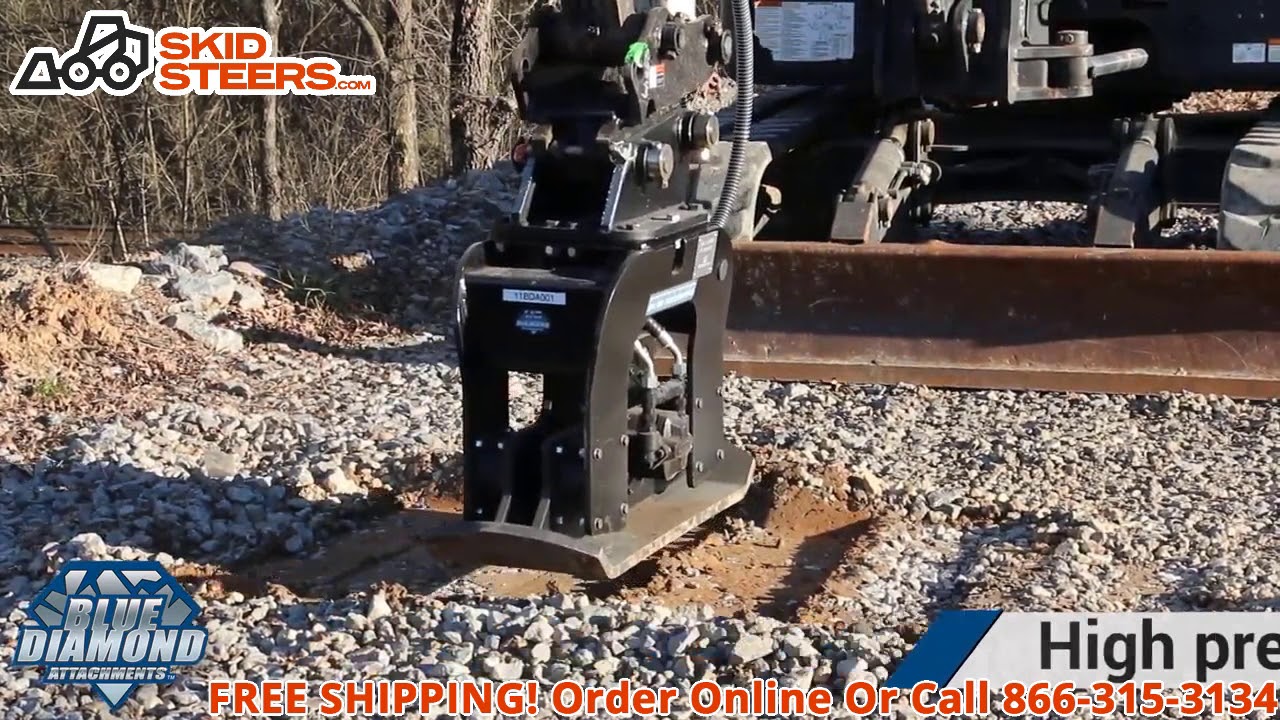 You just added this product to your cart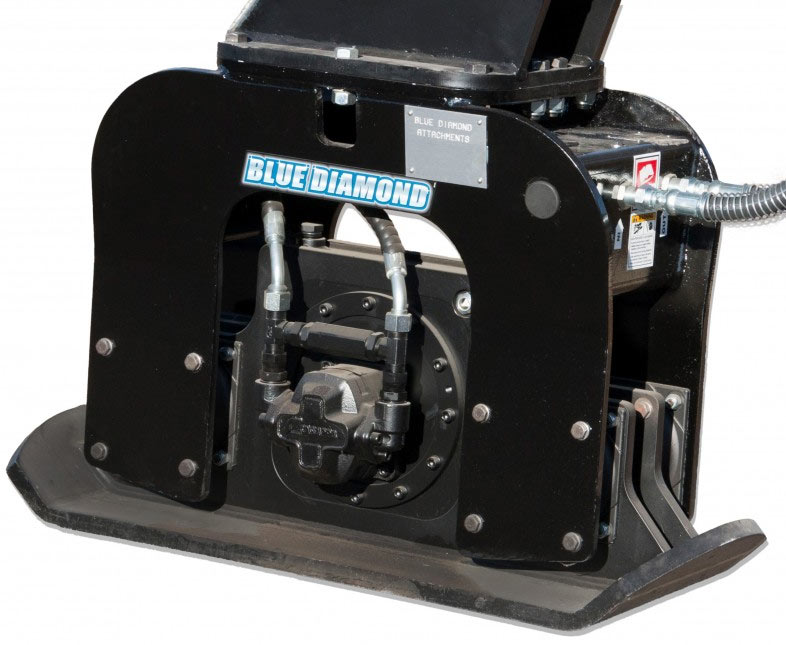 Excavator Plate Compactor | Blue Diamond Attachments
Quantity:
Price:
Total: