Skid Steer Trailer Mover
This simple attachment gives you one more reason to love your skid steer. Hitches or Trailer movers will allow your skid steer to move
your trailers safely and efficiently with either a vertical pin style or receiver style hitch with a 2" ball.
SAVE 5 %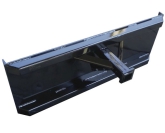 SAVE 5 %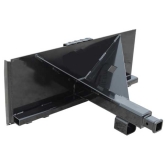 SAVE 5 %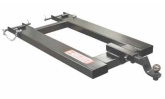 Learn More About Trailer Mover, Trailer Spotter Skid Steer Attachments
Adding a hitch attachment, makes your skid steer a multi-tasking machine. The trailer movers are designed for universal style machines, typically anything built after 2002 will fall into that category, and the heavy duty design will weigh just short of 200 lbs. The low profile version is a free standing attachment and allows the operator to pick it up without the help of a partner or mechanical assistance. It also allows the operator to pick up his trailer easier by getting under the tongue with the hitch attachment. A powder coating finish increases the life, and looks of this attachment, while virtually maintenance free.