Skid Steer Cold Planers
The Skid Steer Cold Planer attachment by Blue Diamond is the perfect tool to use to remove concrete or asphalt for repair or replacement applications.
Several different models are available depending on the width of the application and hydraulic flow of your machine.
SAVE 10 %
SAVE 10 %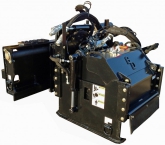 SAVE 10 %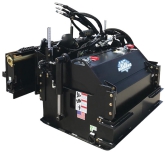 Widths range from 12 inches all the way up to 48 inches. These units are specifically designed for easy access to the drum for easily changing out teeth. Comes with a full 1 year warranty and is completely manufactured in the USA.