Telehandler & Forklift Swivel Hooks
Lift heavy loads with your mast style forklift or telehandler by sliding one of our Haugen Fork Mounted Swivel Hook attachments onto your pallet forks.
This simple setup is a cost-effective way to safely handle large lifts. These Swivel Hooks are engineered certified and come with a certificate.
SAVE 5 %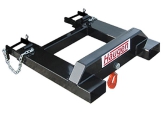 SAVE 5 %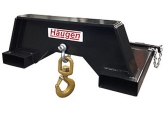 SAVE 5 %