Skid Steer Bale Squeeze
Skid steer bale handler attachment available in dual squeeze round or square bale, or round bale only. These attachments allow to safely pick up bales and
transport them around the farm or work site. These handlers require very little GPM, and attach to any skid steer or tractor with a universal style mount.
SAVE 5 %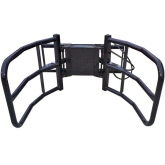 SAVE 5 %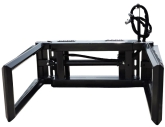 SAVE 10 %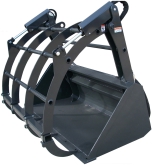 Why use a bale handler?

Need to move hay bales around the pasture, fields, onto a hay trailer, or into the barn? Turn your skid steer into a hay bale handling the machine with the Round or Dual Hay Bale Handler from Skidsteers.com. Our Round Hay Bale Handling attachment is specifically designed for round hay bales. It has a strong tubular design, opens up to 58 inches in width, and can easily handle bales in the horizontal or vertical position. Our Dual Style Bale Handler for handling round or square bales will handle bales up to 96 inches in width. It will handle bales up to 2300 lbs. It will handle both wrapped and unwrapped bales. Both attachments come with free shipping and are made right here in the USA.