Excavator Screening Bucket | Blue Diamond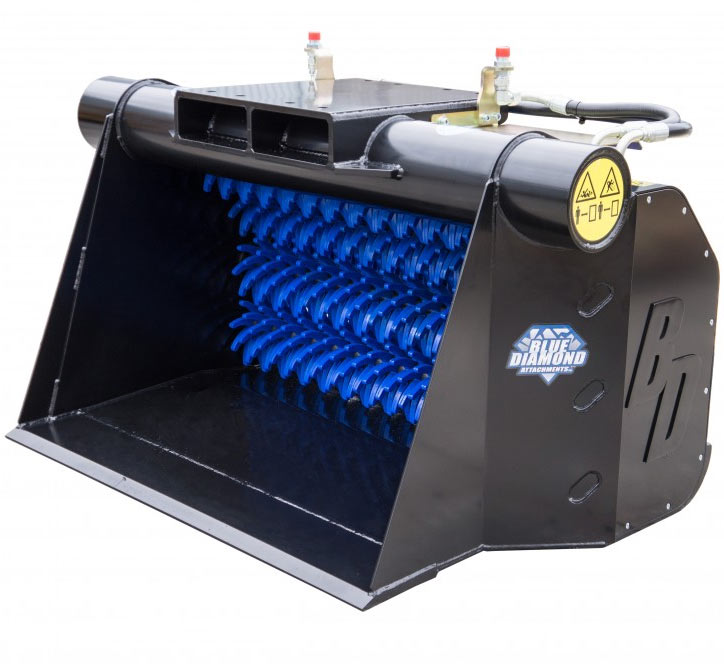 Product ID:
BD-EX-SCRN-BCKT
Availability:
limited quantity available
LIMITED TIME FREE SHIPPING!
10% discount applied.
Sale ends September 30, 2022
Questions?Call 866-315-3134 - Se Hable Espanol
Consumer financing:
Business financing:
DETAILS
***Please note: Excavator mount pins not included. You will need to provide your own hoses and couplers for this attachment. At checkout, you will be asked to provide the make and model of your machine.
The Blue Diamond® Screening Bucket is used for the screening, aerating, separating and mixing of soils, aggregates, woodchip and compost. The efficient screening process is created by the star rotors agitating the material, causing the fines to flow through the rotating stars leaving the oversized material in the bucket.
MODEL
HOST MACHNE
SIZE
MAX FLOW
GPM
MAX
PSI
WEIGHT
LBS
CAPACITY
CU/FT
3-33E
6,600-11,000
14 GPM
2,900
640
6.00
4-40HE
11,000-22,000
23 GPM
2,900
1,235
12.36
4-47HE
22,000-30,000
23 GPM
2,900
1,320
14.85
4-60HE
28,600-35,000
23 GPM
2,900
1,720
18.60
features
1" or smaller material will flow through
Horizontal shafts, fitted with poly stars that rotate in the same upwards direction
Hardened steel cutting edge
2-position mount plate
Mounts available to fit most machines
1-year warranty
Made in the USA
You just added this product to your cart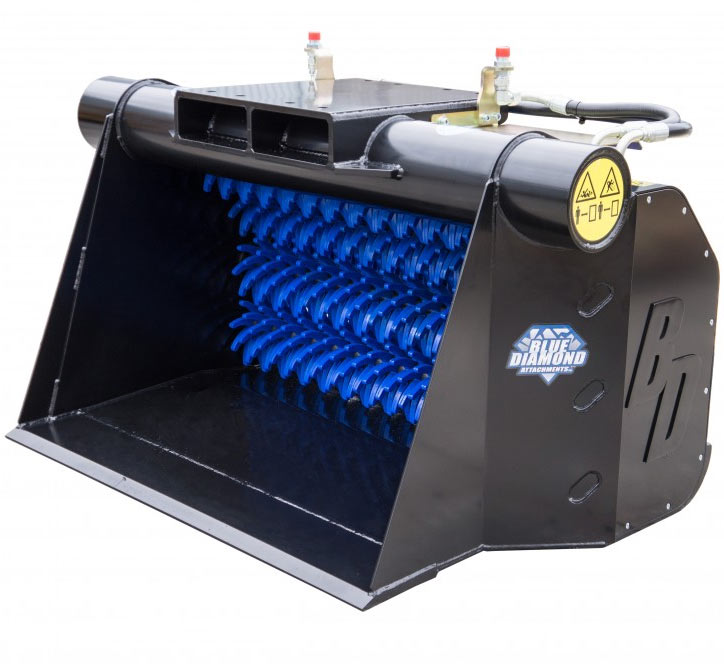 Excavator Screening Bucket | Blue Diamond
Quantity:
Price:
Total: