Forestry Drum Mulcher | Blue Diamond







Availability:
limited quantity available
LIMITED TIME FREE SHIPPING!
10% discount applied.
Sale ends December 15, 2022
Questions?Call 866-315-3134 - Se Hable Espanol
Consumer financing:
Business financing:
DETAILS
The highly engineered Forestry Drum Mulcher attachment by Blue Diamond is designed for clearing large plots of land of heavy brush and trees. This unit requires 35-52 gallons per minute (GPM) and has a 60" cut width. The mulching drum has 34 tooth anvils allowing the operator to clear acres of dense brush and trees quickly while slicing the debris into mulch.
This severe duty mulcher employs mulching drum bearings and a heavy duty overhung load adapter. These are the same components used in 600 hp mulching heads. This unit is powered by a Danfoss piston driven motor. This high speed motor optimizes your machine's flow rate producing maximum pressure with enhanced efficiency. See video in details for product demonstration.
MODEL
FLOW RATE
(GPM)
WEIGHT
60" Mulcher With Chipping Teeth
35-52 GPM
2,460 LBS
60" Mulcher With Carbide Teeth
35-52 GPM
2,504 LBS
features
Low profile tooth anvil (carbide compatible)
Secondary edge guard on the tooth anvil
Heavy-duty overhung load adapter
Hydraulic motor case over pressure protection (COP)
Heavy-duty synchronous drive belt
Serrated push bar
Long-life heavy duty drum bearings
Single 1-inch high grade bolt tooth fastening system
Reversible chipping tooth (4 times-Standard Tooth, OR Single Sided - Carbide tooth)
Tooth anvil with secondary edge guard
Danfoss H1B 110cc 2 speed motor
Weight: 2460 lbs.
Required GPM: 35-52
Made in the USA
1 year warranty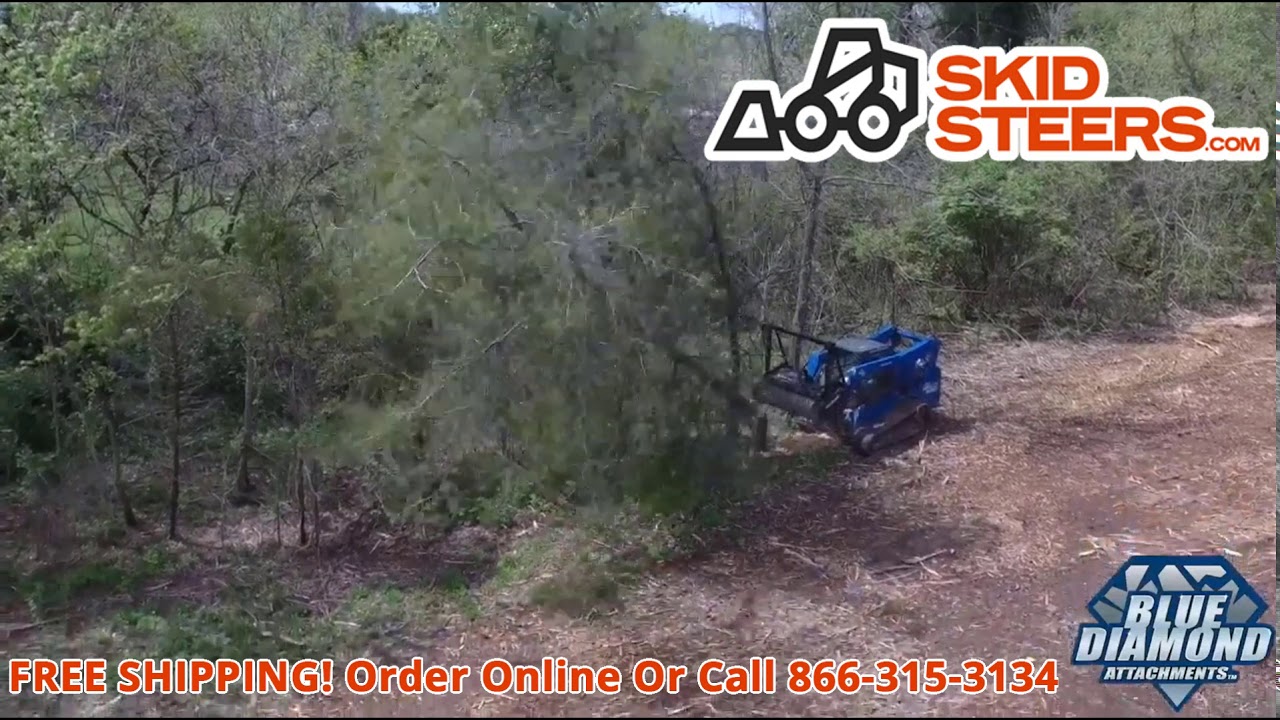 You just added this product to your cart
Forestry Drum Mulcher | Blue Diamond
Quantity:
Price:
Total: