Set of 4 30X9-16 (10-16.5) Extreme Duty Traxter Smooth Solid Rubber Skid Steer Tires - 8x8 Bolt Rim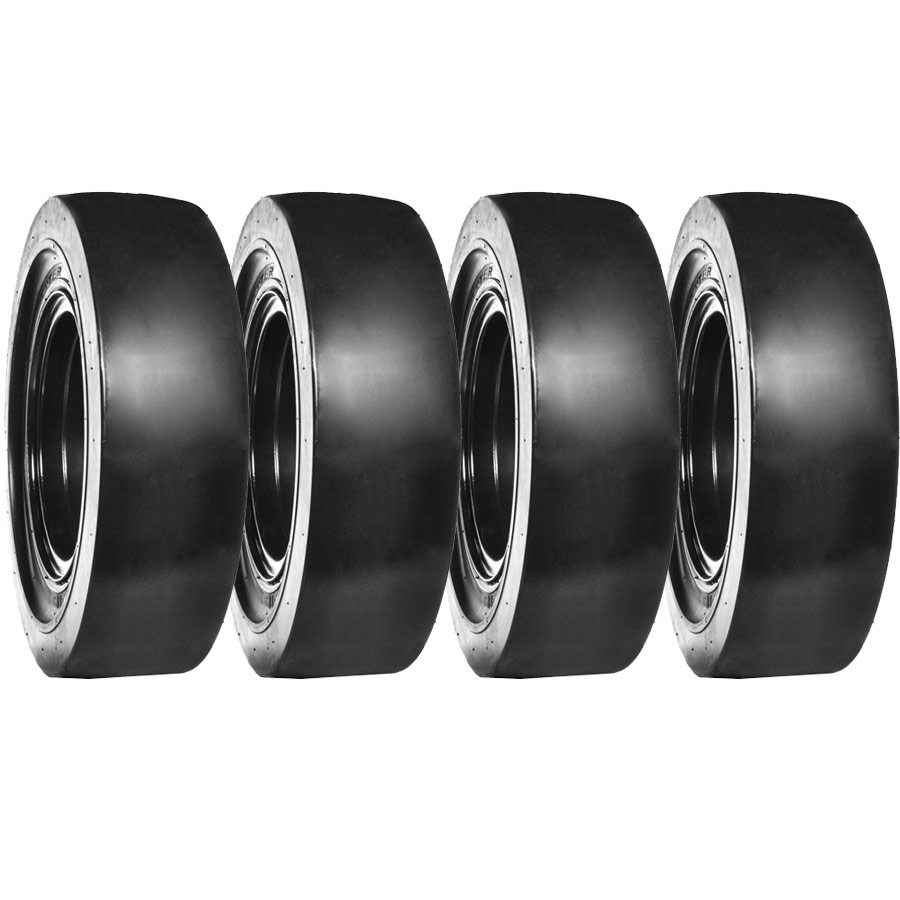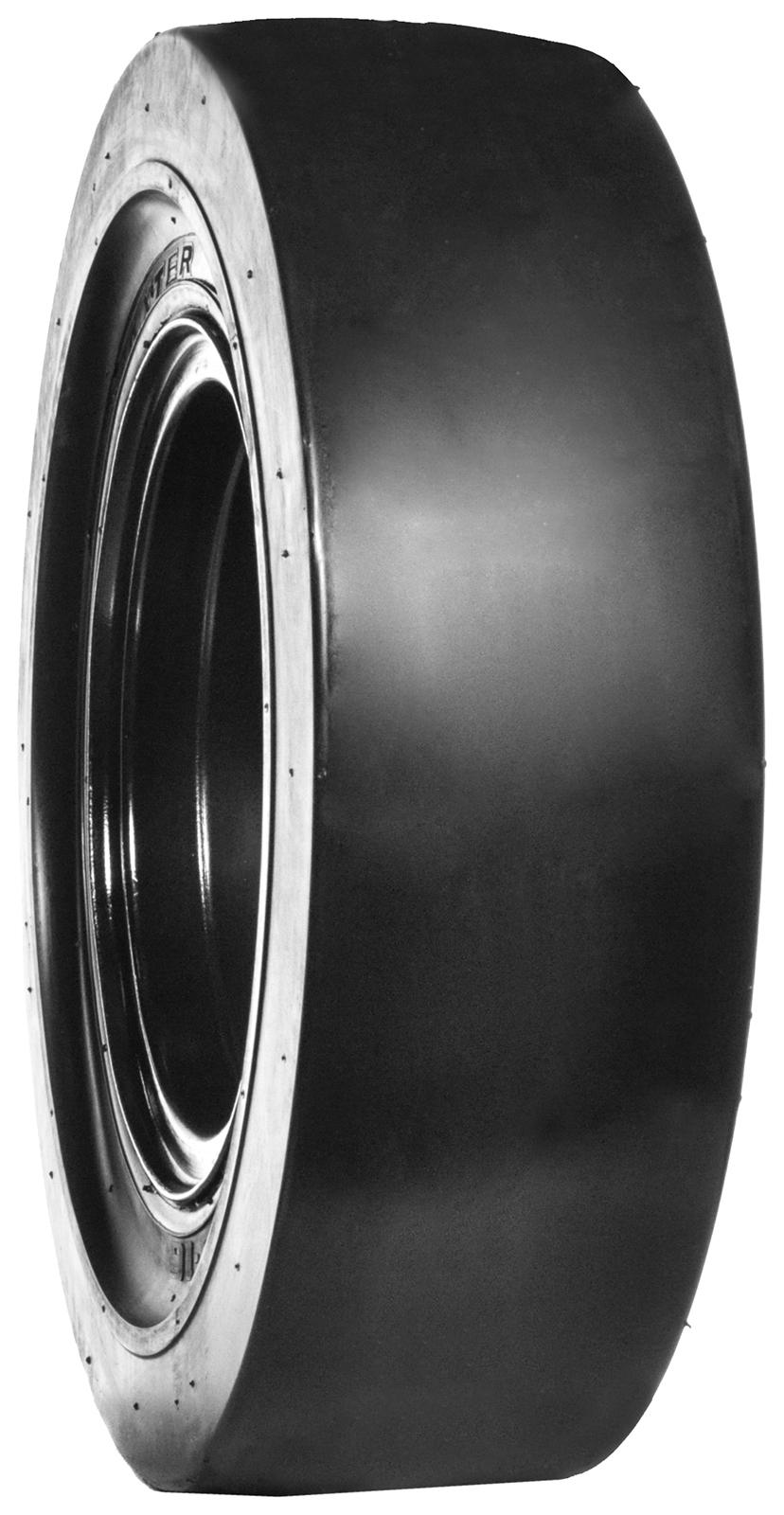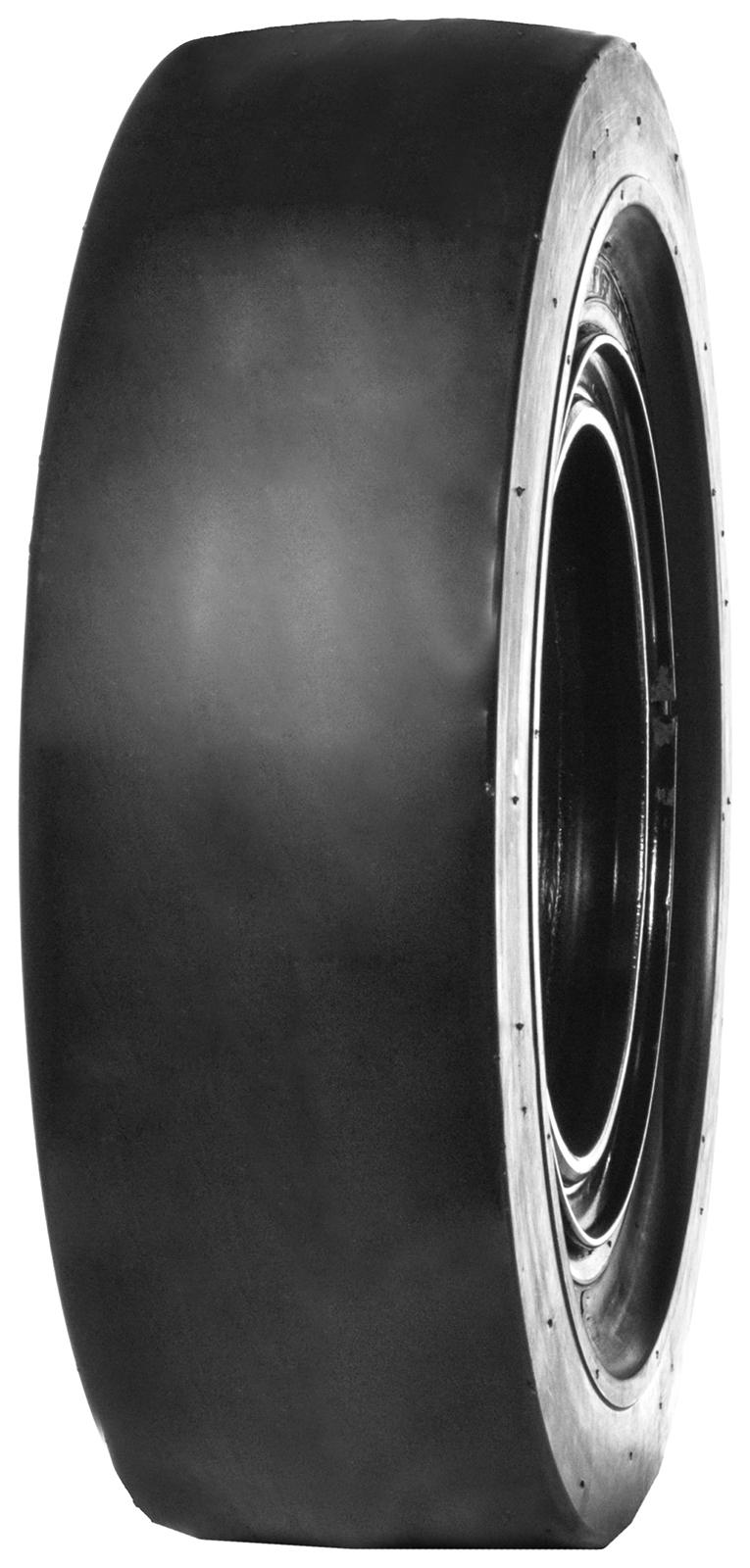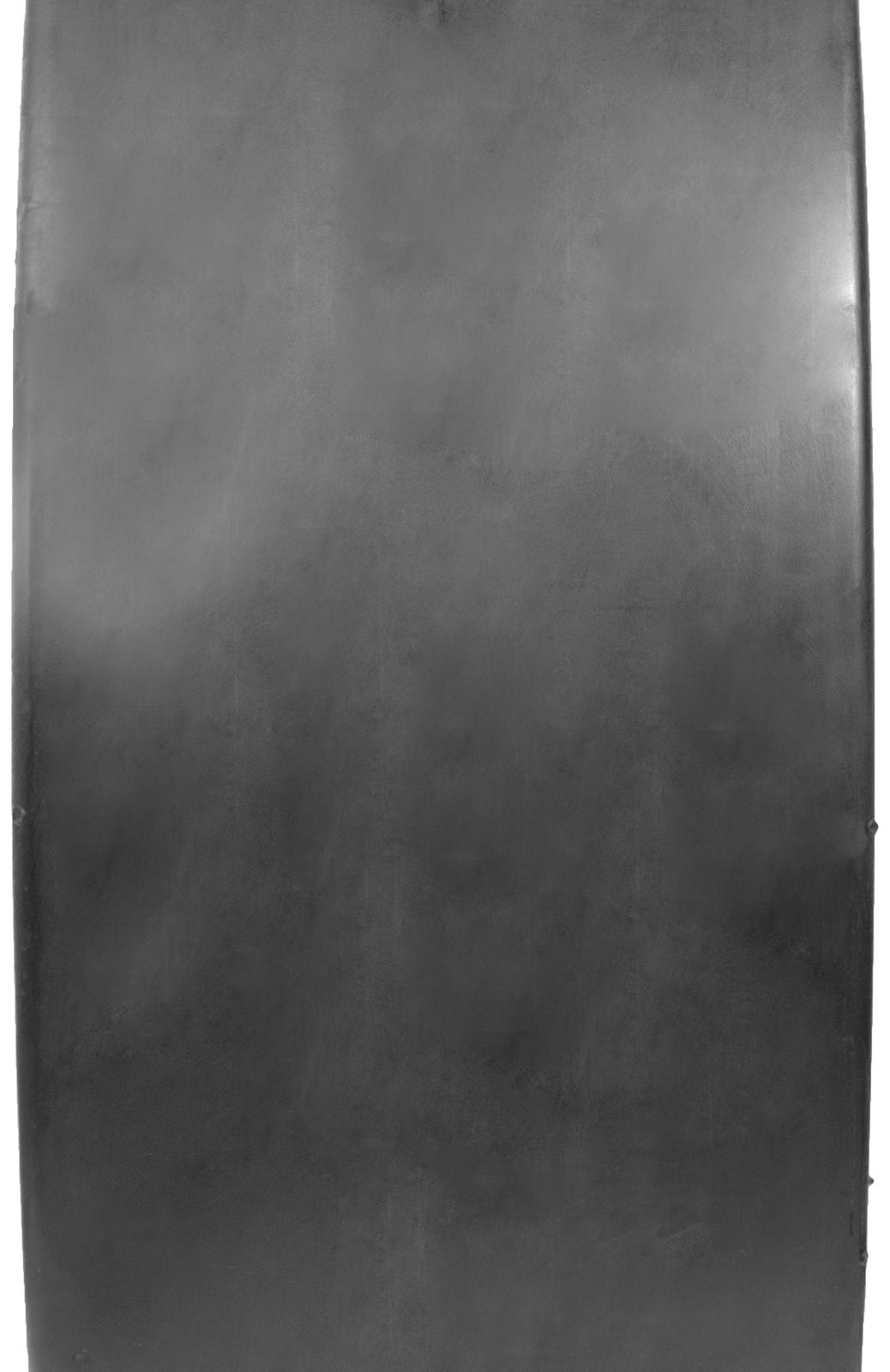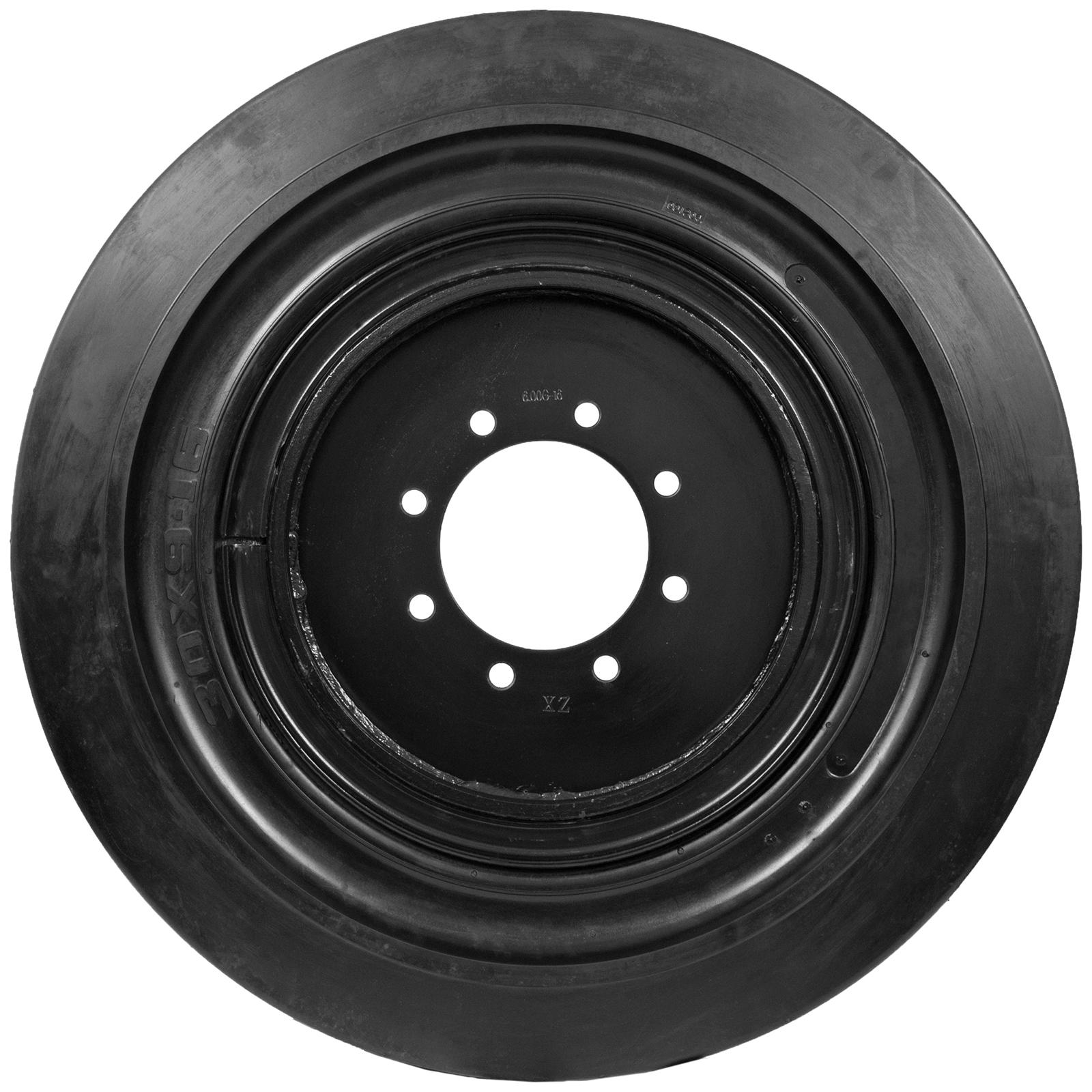 Availability:
out of stock
LIMITED TIME FREE SHIPPING!
5% discount applied.
Sale ends February 15, 2023
Questions?Call 866-315-3134 - Se Hable Espanol
Consumer financing:
Business financing:
DETAILS
Set of 4 30X9-16 (10-16.5) Extreme Duty Traxter Smooth Solid Rubber Skid Steer Tires - 8x8 Bolt Rim
The Traxter no flat Smooth solid rubber skid steer tires will outlast any other skid steer smooth tire on the market. These tires are engineered with the same quality rubber compounds as our treaded no flat tires. The ideal application for the tires is for use on hard surfaces and scrap metal applications where muddy traction is not required. These tires will provide a very long service life and reduced down time.
Applications include: Scrap & Recycling Yards, Solid-Waste Management, Steel Mills, Smelters and Furnaces, Industrial Plants
Durability: Extreme Duty
Warranty: 1 year against manufacturer defects
Size: 30X9-16 (12x16.5 equivalent)
Weight Each: 233 lbs. (Total 4 tires: 932 lbs.)
Tread Type: Smooth
Rim Bolt Hole Pattern: 8x8 (8 holes x 8" on center apart)
features
Long Life (up to 4-5 times of pneumatic tires)
Natural Rubber Compound
Flat Proof, Puncture Proof
Excellent Wear Characteristics
Excellent Abuse Characteristics
No Flats and No Downtime
Cost Effective
Softer Ride for Lower Fatigue
Reduced Cost per Hour
You just added this product to your cart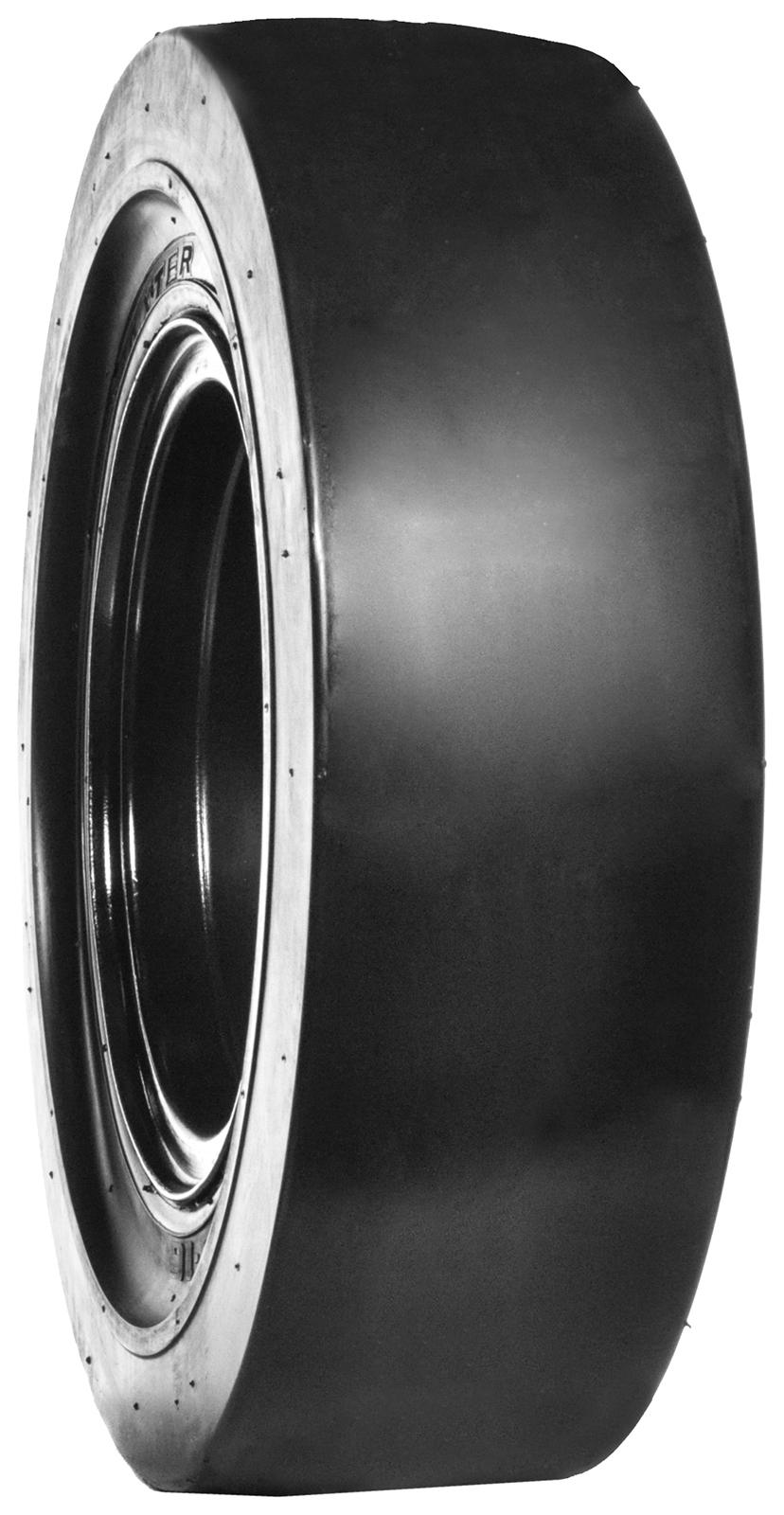 Set of 4 30X9-16 (10-16.5) Extreme Duty Traxter Smooth Solid Rubber Skid Steer Tires - 8x8 Bolt Rim
Quantity:
Price:
Total: