Set of 4 30X9-16 (10-16.5) Traxter Heavy Duty Solid Rubber Skid Steer Tires - 8x8 Bolt Rim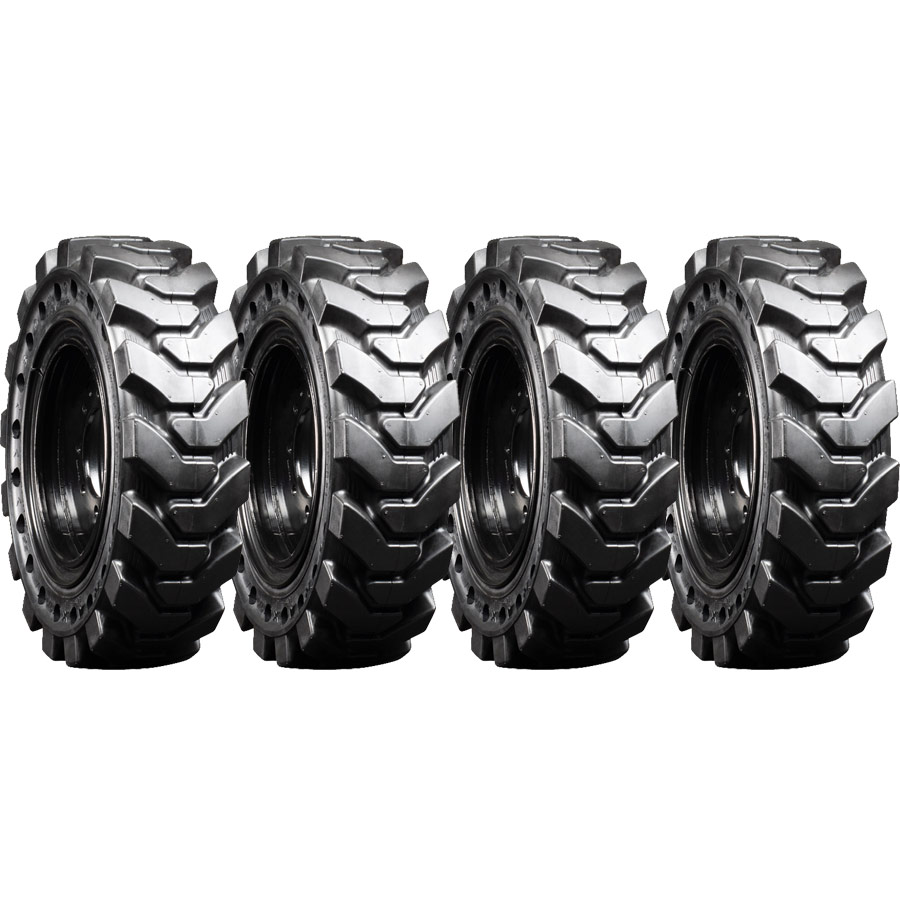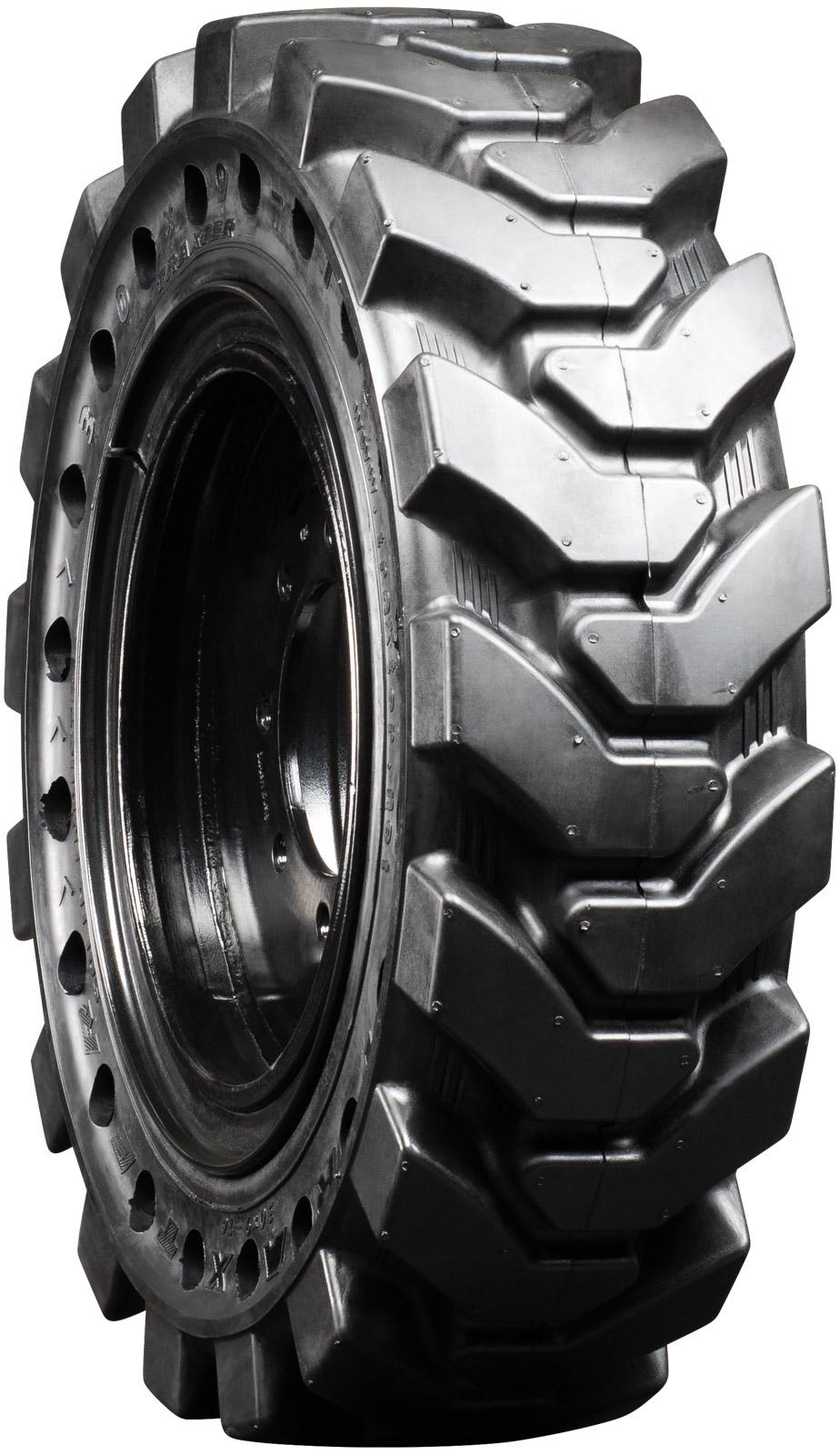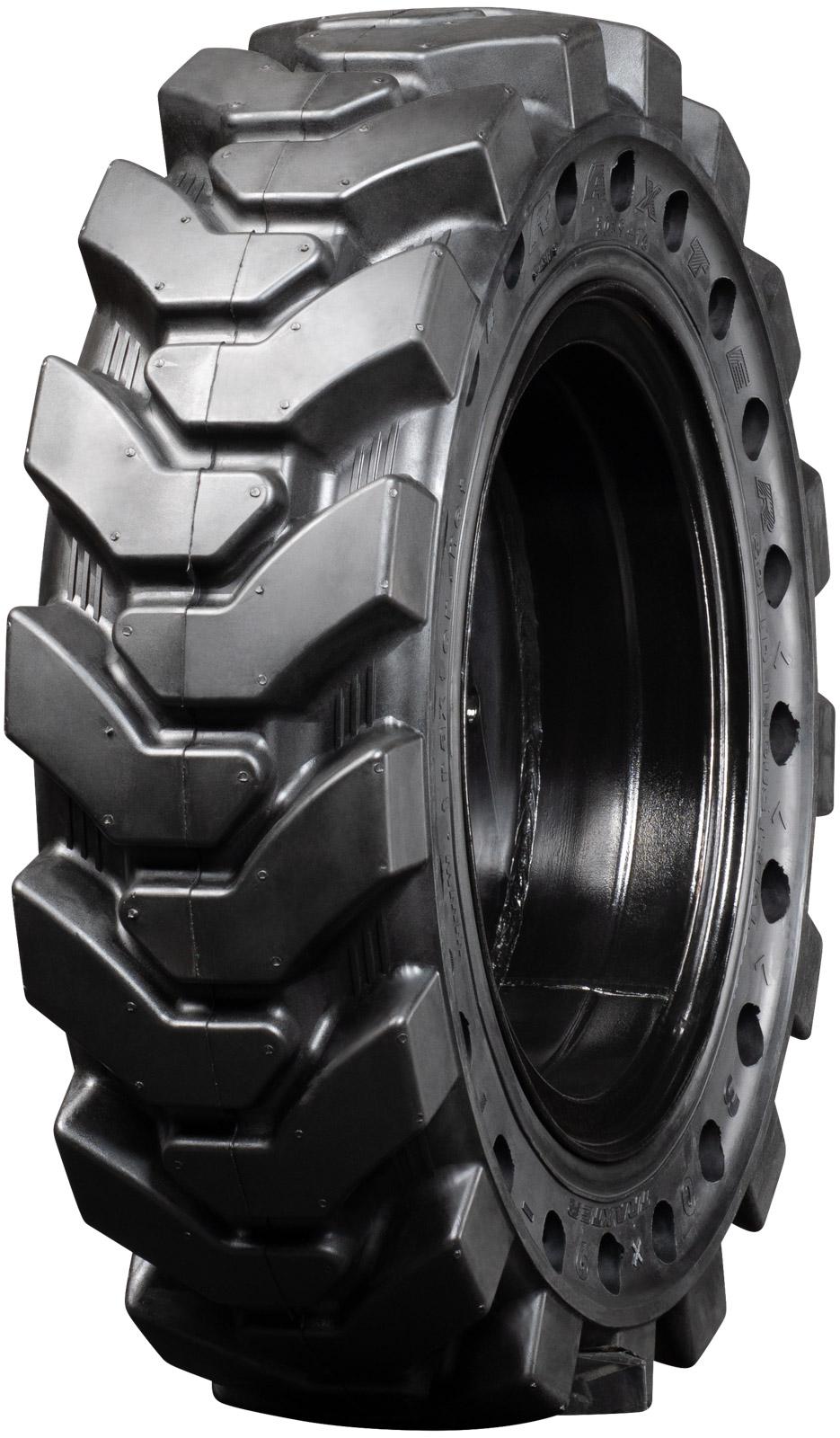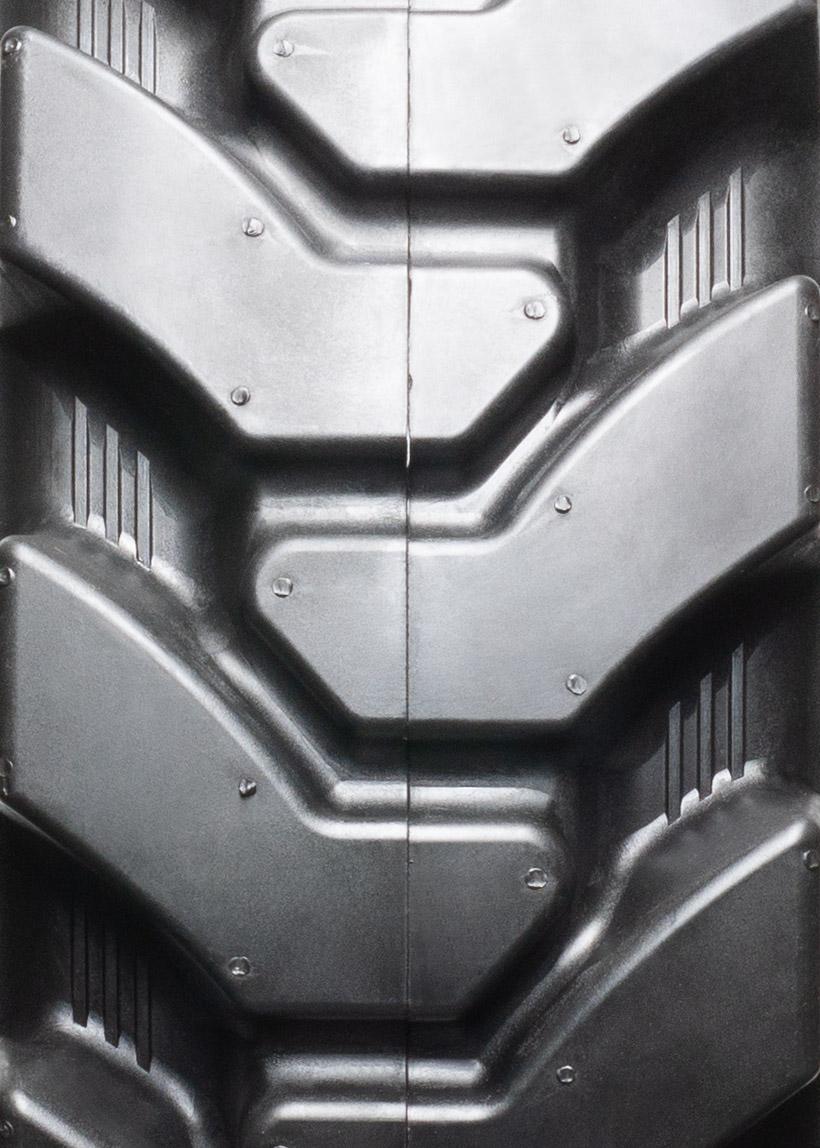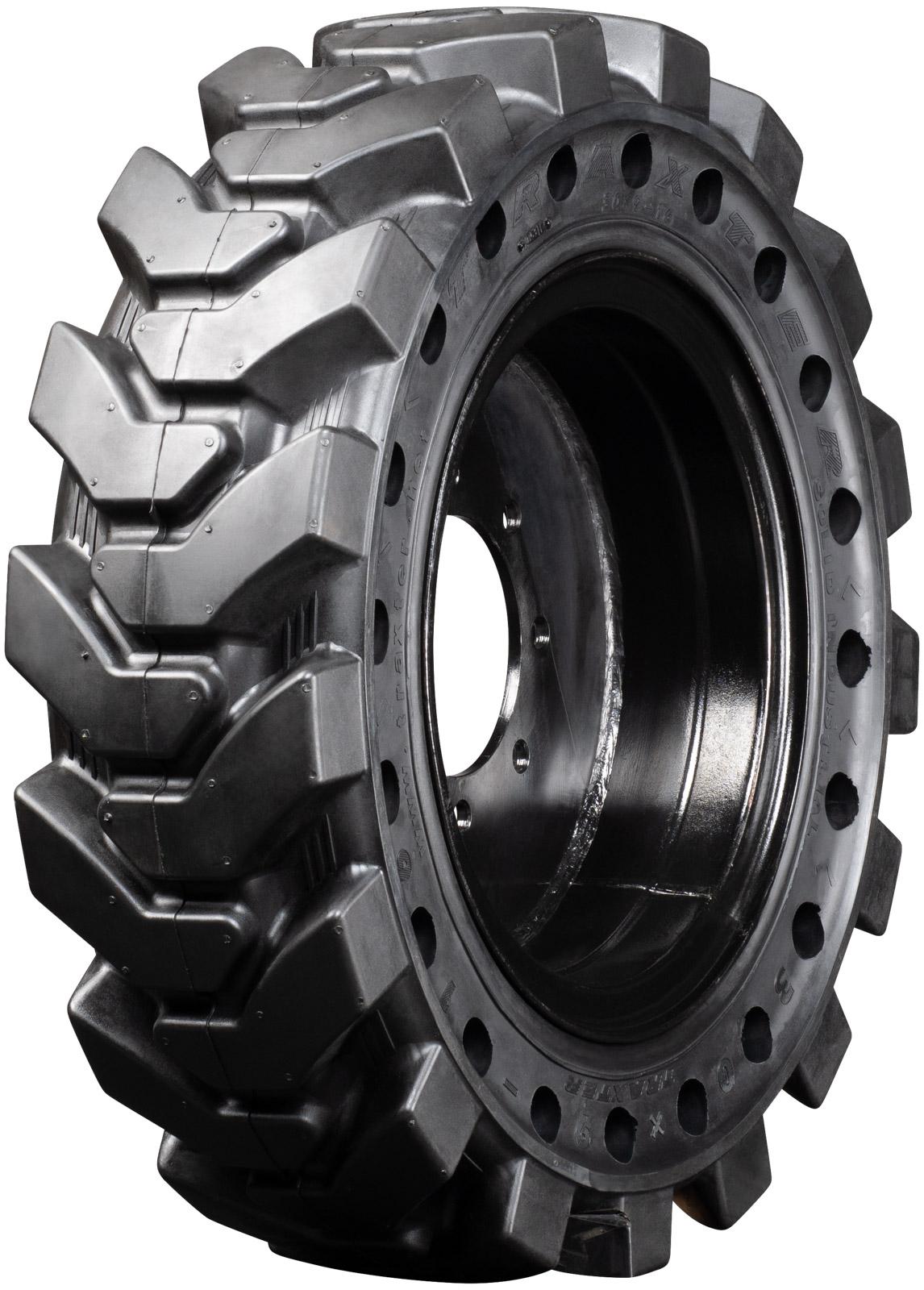 Availability:
limited quantity available
LIMITED TIME FREE SHIPPING!
5% discount applied.
Sale ends February 15, 2023
Questions?Call 866-315-3134 - Se Hable Espanol
Consumer financing:
Business financing:
DETAILS
Set of 4 30X9-16 (10-16.5) Traxter Heavy Duty Solid Rubber Skid Steer Tires - 8x8 Bolt Rim
No flats. No Downtime. No Problems. By reducing tire replacement costs and downtime, you will reduce your overall cost-per-hour. These Traxter tires provide up to three-times the tread depth of regular pneumatic and foam-filled tires. Combined with our proprietary abrasion resistant rubber compound, these solid skid steer tires can last up to five times longer than pneumatic and foam-filled tires. These tires are engineered for heavy loads while still providing a much smoother, cushioned ride than pneumatic or foam filled tires. Come standard with wheel and tire assembly included.
These tires were originally designed for the mining industry with a mining rubber compound. Why is that good you ask? Well these tires are designed to run 24 hours a day, in high heat, and rough terrain. So you can rest assure you are getting the best quality solid tire on the market. Typically we are seeing 3000-4000 hours of run time from these tires, although this number varies greatly depending on driver skill and application.
Applications include: Construction, Scrap & Recycling Yards, Mining and Quarrying, Solid-Waste Management, Steel Mills, Smelters and Furnaces, Industrial Plants
Durability: Heavy Duty
Warranty: 1 year against manufacturer defects
Size: 30x9-16 (10x16.5 equivalent)
Weight Each: 183 lbs. (Total 4 tires: 732 lbs.)
Tread Type: R4 - All Purpose
Rim Bolt Hole Pattern: 8x8 (8 holes x 8" on center apart)
features
Puncture-Proof: No Downtime and Repair Costs
Life-Long: 4-5 times of Pneumatic Tires
Cost-Effective: Low Operating Cost and Overheads
Safe & Stable Ride: No Blowouts, Improved Balance
Comfort: Softer Ride for Lowered Fatigue
Sound Investment: Reduced Cost per Hour
You just added this product to your cart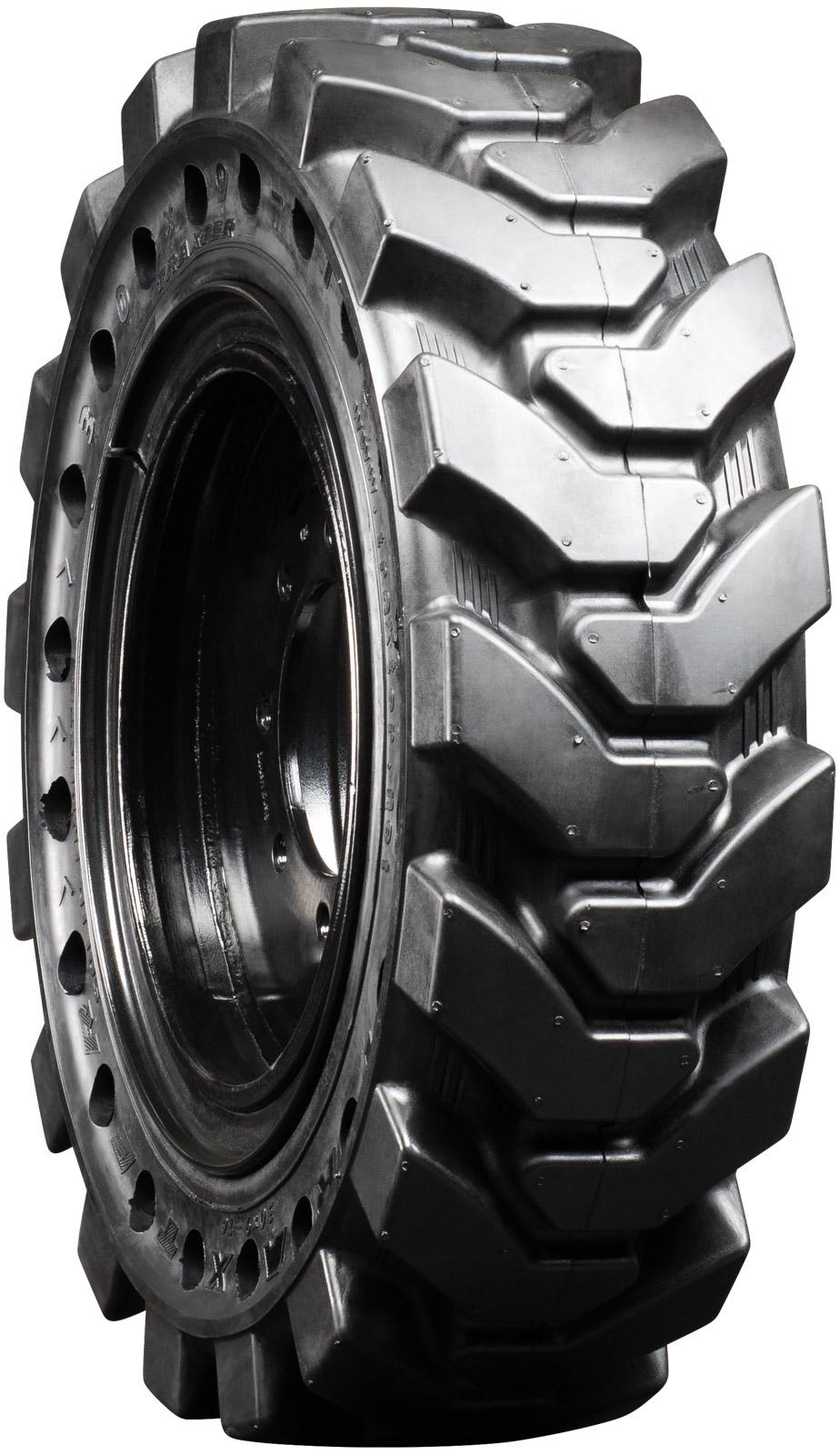 Set of 4 30X9-16 (10-16.5) Traxter Heavy Duty Solid Rubber Skid Steer Tires - 8x8 Bolt Rim
Quantity:
Price:
Total: