Tractor Landscape Rake - Standard Duty | Blue Diamond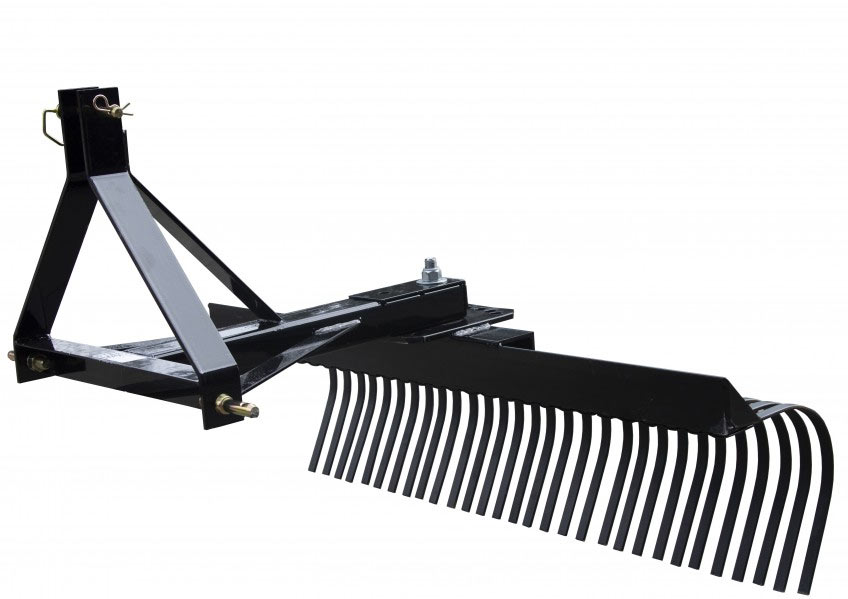 Availability:
limited quantity available
LIMITED TIME FREE SHIPPING!
5% discount applied.
Sale ends November 30, 2023
Questions?Call 866-315-3134 - Se Hable Espanol
Consumer financing:
Business financing:
DETAILS
The Blue Diamond® Standard Duty Landscape Rake works well for cleaning and preparing sites for seeding. It can spread rocks, move debris, and reshape soil. Designed for use by landscapers and contractors, it will meet the demands required for golf course maintenance, terracing hillsides, shaping run-off control ditches, and preparing areas for reforestation. The rakes feature a 5-position angle adjustment, are available in widths from 48" to 72", and are compatible with a Category 1 quick hitch.
MODEL
48"
Landscape Rake
60"
Landscape Rake
72"
Landscape Rake
HORSEPOWER
15-45
20-45
25-45
TINES/FOOT
6
WEIGHT
158 LBS
180 LBS
229 LBS
A-FRAME
MATERIAL
3/8"
MAINFRAME
4" x 4" Angle
ANGLE
ADJUSTMENT
5-Position, Forward and Reverse
HITCH
Category 1
features
Great for all types of landscape and clean up work
5 position angle adjustment
Category 1 hitch
2-year warranty
Made in the USA
You just added this product to your cart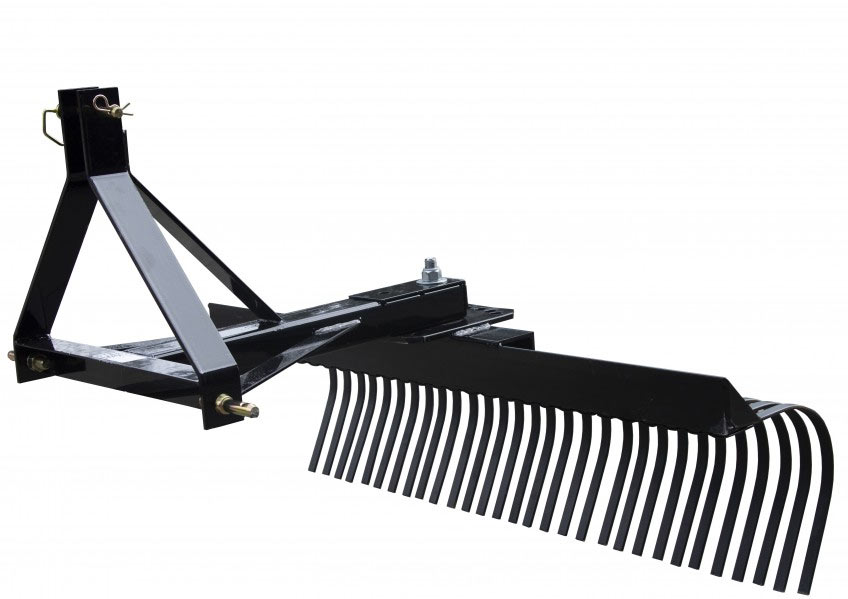 Tractor Landscape Rake - Standard Duty | Blue Diamond
Quantity:
Price:
Total: