Adjustable Fork Mounted Spreader Bars with Top Hooks | Haugen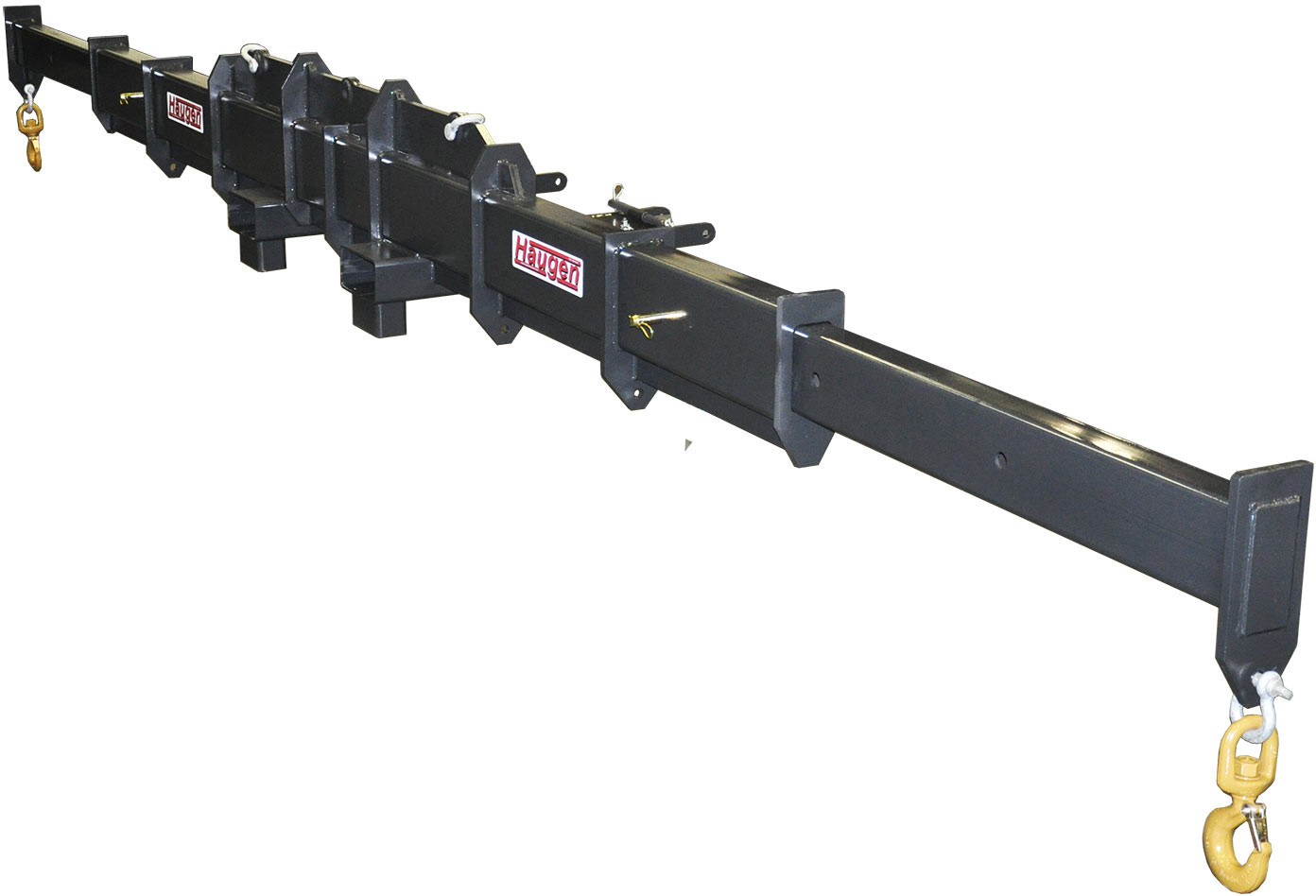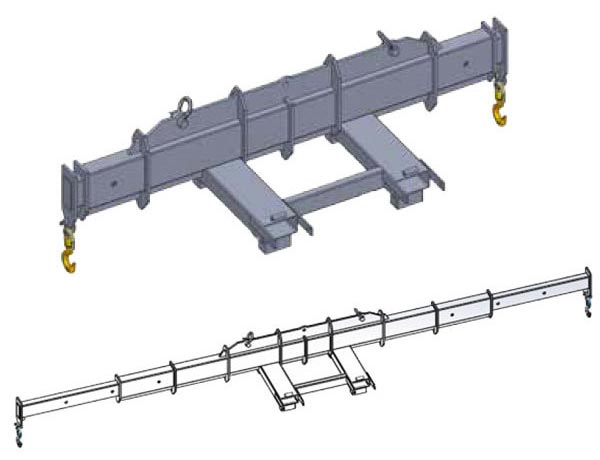 Availability:
limited quantity available
LIMITED TIME FREE SHIPPING!
5% discount applied.
Sale ends October 31, 2021
Questions?Call 866-315-3134 - Se Hable Espanol
Consumer financing:
Business financing:
DETAILS
Engineered Certified Fork Mounted Spreader Bars with Top Hooks come complete with load chart. This attachment is available in 3 different models. See specifications and model chart below.
MODEL
SPREAD
LIFTING CAPACITY
WEIGHT
65.375" Spread
Position to
145.88" 
Center Position - Single Point Load
10,000 lbs
720 LBS
Point Loads @ 65.375" spread position
5,000 x 2 = 10,000 lbs
Point Loads @ 97.88" spread position
4,000 x 2 = 8,000 lbs
Point Loads @ 121.88" spread position
3,500 x 2 = 7,000 lbs
Point Loads @ 145.88" spread position
3,000 x 2 = 6,000 lbs
MODEL
SPREAD
LIFTING CAPACITY
WEIGHT
65.375" Spread
Position to
180.00" 
Center Position - Single Point Load
10,000 lbs
825 LBS
Point Loads @ 65.375" spread position
5,000 x 2 = 10,000 lbs
Point Loads @ 89.00" spread position
5,000 x 2 = 10,000 lbs
Point Loads @ 120.00" spread p
4,000 x 2 = 8,000 lbs
Point Loads @ 150.00" spread position
3,500 x 2 = 7,000 lbs
Point Loads @ 180.00" spread position
3,000 x 2 = 6,000 lbs
MODEL
SPREAD
LIFTING CAPACITY
WEIGHT
65.375" Spread
Position to
240.00" 
Center Position - Single Point Load
10,000 lbs
995 LBS
Point Loads @ 65.375" spread position
5,000 x 2 = 10,000 lbs
Point Loads @110.00" spread position
4,000 x 2 = 8,000 lbs
Point Loads @ 162.00" spread position
3,500 x 2 = 7,000 lbs
Point Loads @ 201.00" spread position
3,000 x 2 = 6,000 lbs
Point Loads @ 240.00" spread position
2,250 x 2 = 4,500 lbs
features
Engineered Certified
Comes with load chart
The fork pockets hold the Spreader Bar at 24" on center
Fork Pockets fit tines up to 3.50" thick x 7.50" wide.
Secures to your Fork Tines with a pin.
Comes standard with Two 5 ton swivel hooks and two schackles for the top Plate
Available sizes, 8' to 12' , 10' to 15', and 13' to 20'
Made in the USA
1 year warranty
You just added this product to your cart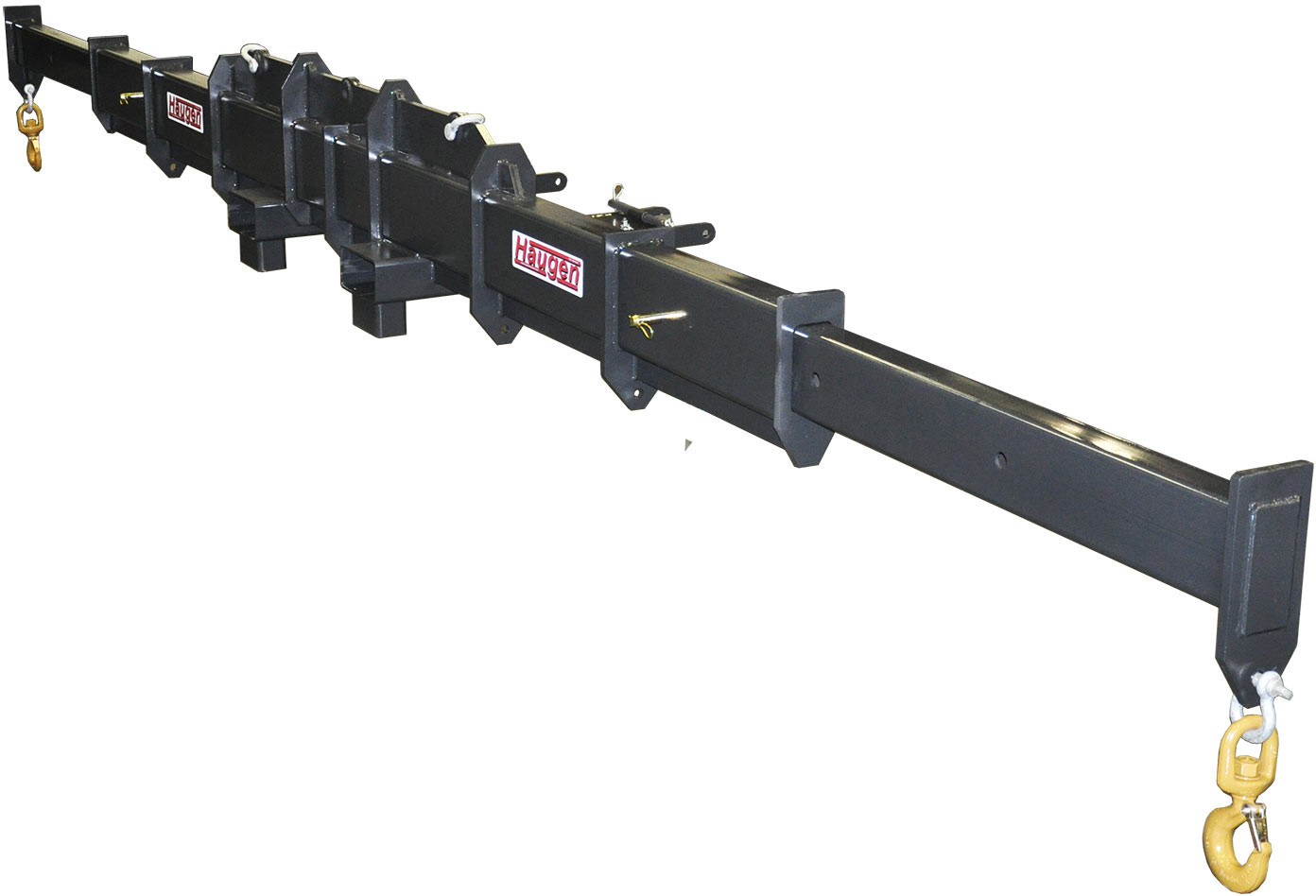 Adjustable Fork Mounted Spreader Bars with Top Hooks | Haugen
Quantity:
Price:
Total: