Backhoe Attachment | Blue Diamond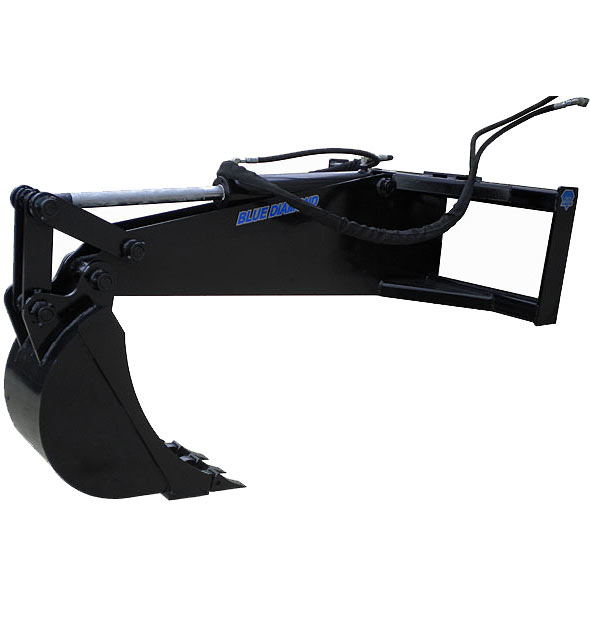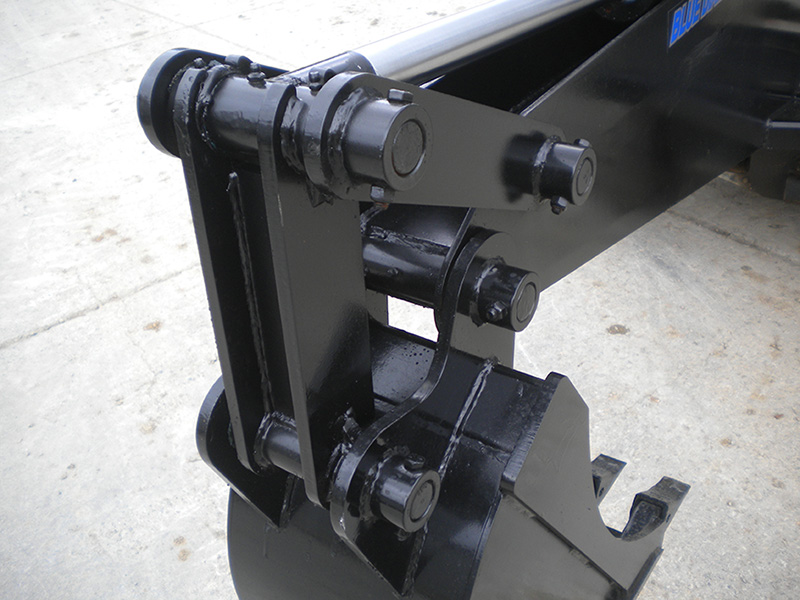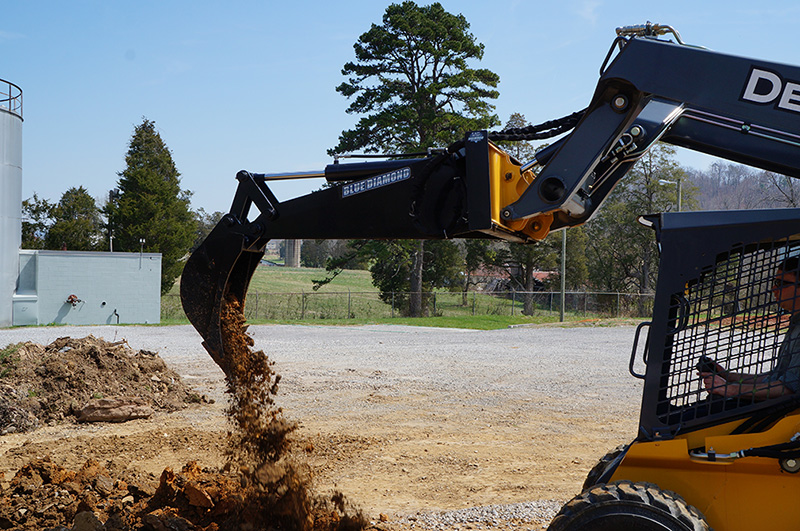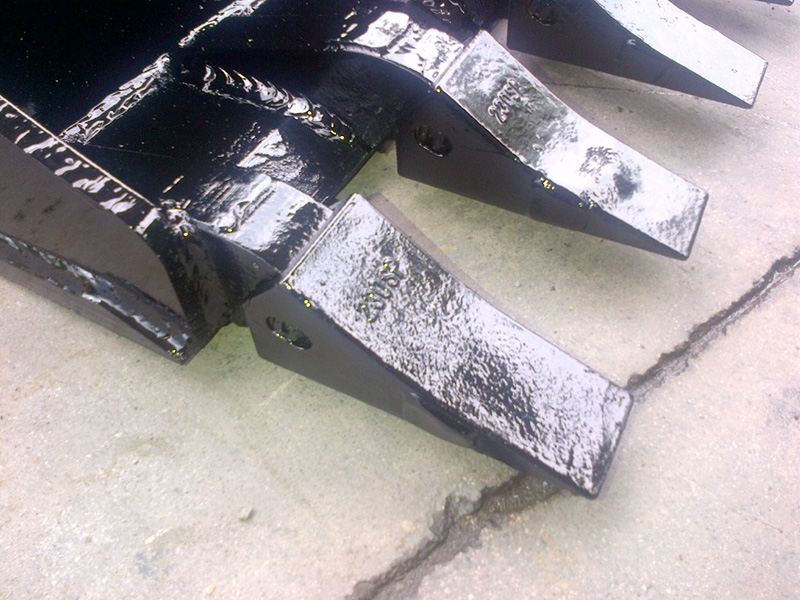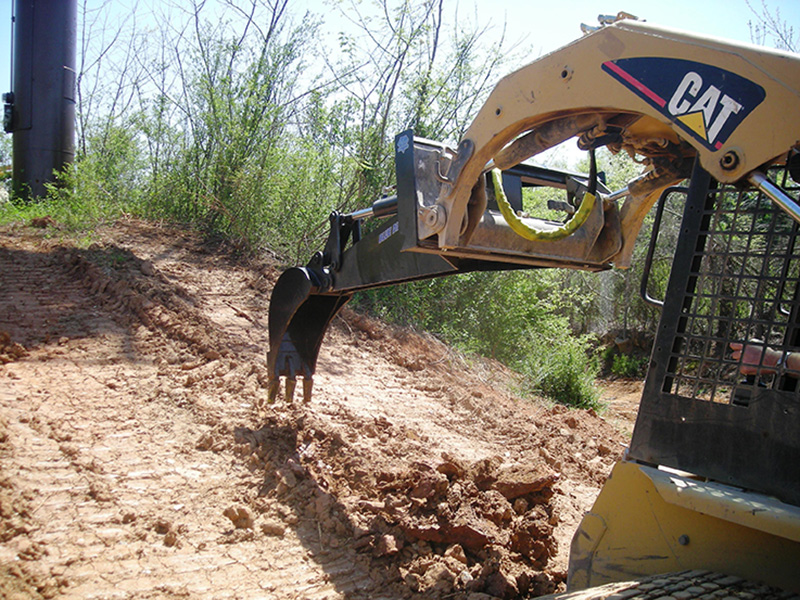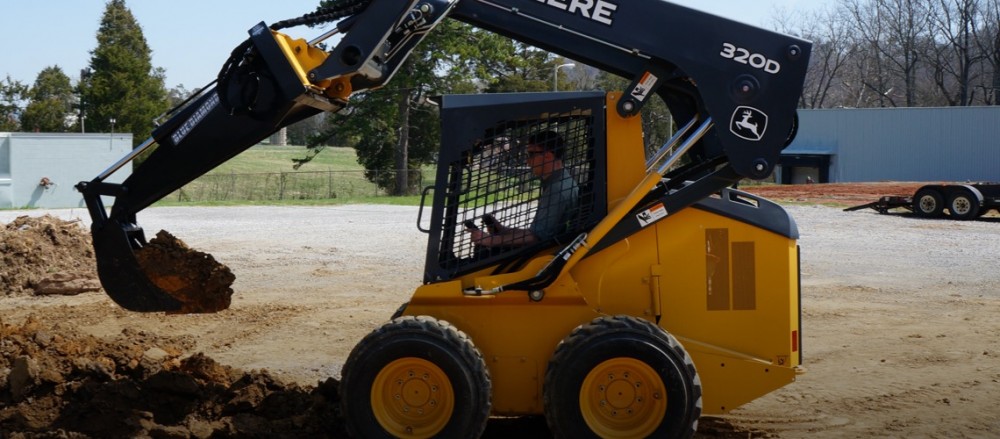 Availability:
limited quantity available
LIMITED TIME FREE SHIPPING!
5% discount applied.
Sale ends April 15, 2023
Questions?Call 866-315-3134 - Se Hable Espanol
Consumer financing:
Business financing:
DETAILS
This backhoe has been engineered with the largest cylinder in the industry and the linkage design allows the operator exceptional control and breakout force.The powerful 2" wide x 5.5" Long cast teeth are side pinned for easy replacement, and we offer 4 industry leading large capacity bucket sizes.
features
3 1/2 inch bore 20 inch stroke cylinder
I-beam style boom is very strong
Linkage geometry creates exceptional breakout force and bucket rotation
Includes flat faced couplers
Grease fittings on all pivot points
8 foot extended length (mount tip to tip of bucket teeth)
Tread plates for safely entering and exiting machine
500 lbs with 12 inch bucket
Weight of Backhoe with out bucket: 391 lbs.
Bucket sizes come in 9 inch, 12 inch, 18 inch and 24 inch
Heavy duty cast #230 replaceable teeth
Warranty: 1 year
Made in the USA!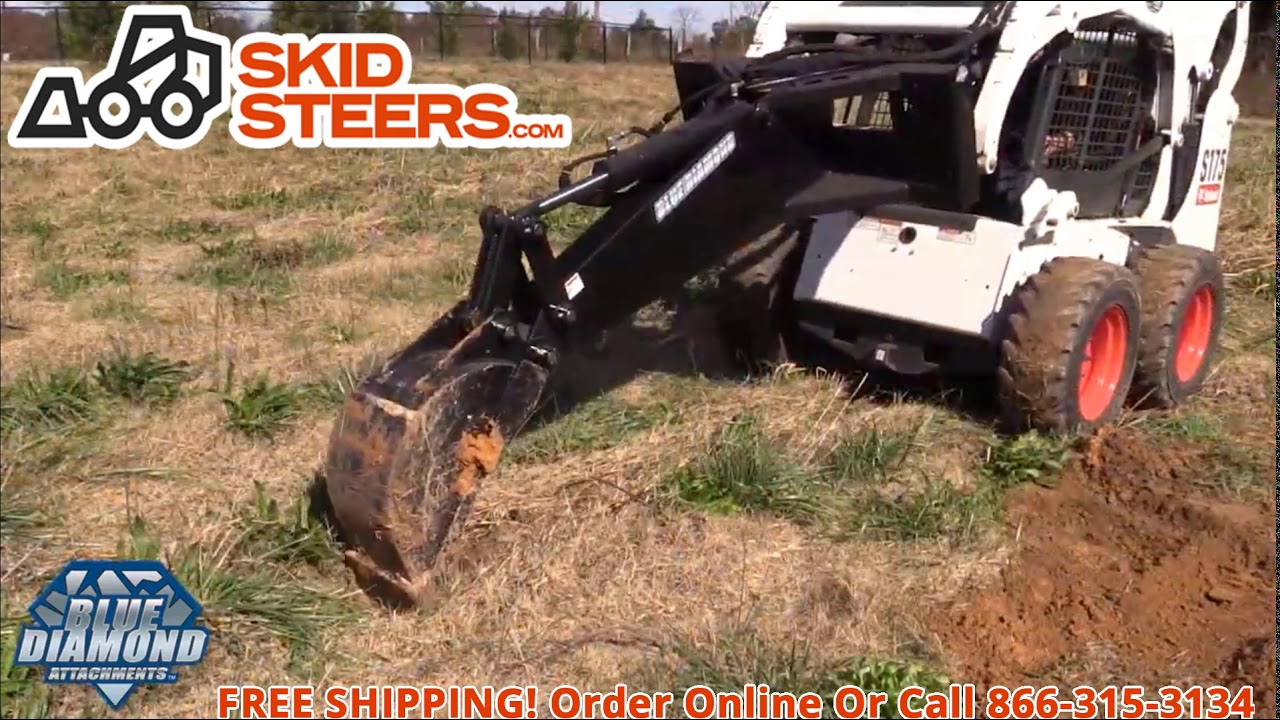 What makes our backhoe best in class:
Our Backhoe Attachment revolutionized the ridged mount backhoes when it was designed. This attachment has many cheap competitors on the market, so here is what to look for. Linkage between the cylinder and bucket (many competitors connect their cylinder directly to the bucket and that dramatically reduces breakout force and rotation). The bucket on our Backhoe Attachment is 36" from teeth to pivot pin making it very comparable with the bucket on a good size rubber tired backhoe (most competitors use a very small bucket reducing productivity). We use 1.25" pivot pins throughout with grease fitting on each. This backhoe has so much force that just curling the bucket can drag a 10,000 lbs. machine across the ground. Our Backhoe Attachment gives you the most productivity and durability out of all in its class.
You just added this product to your cart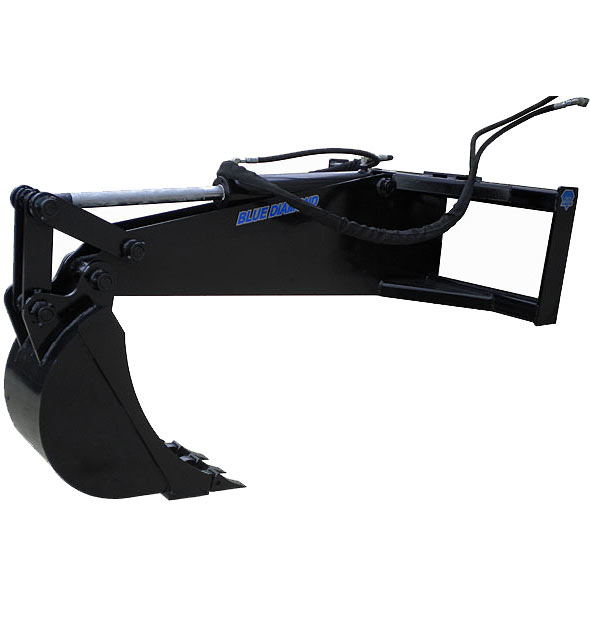 Backhoe Attachment | Blue Diamond
Quantity:
Price:
Total: