Box Blade Scraper | Blue Diamond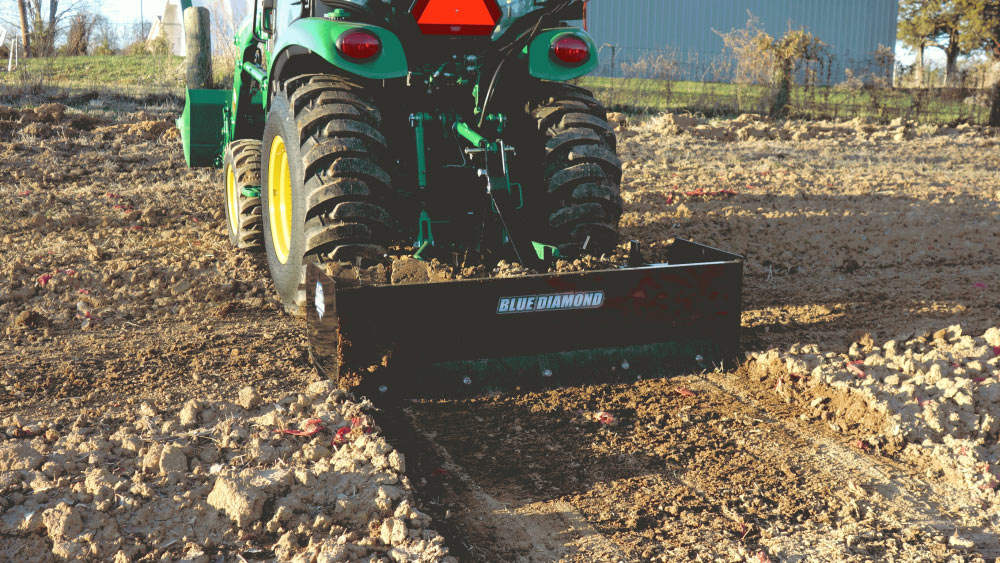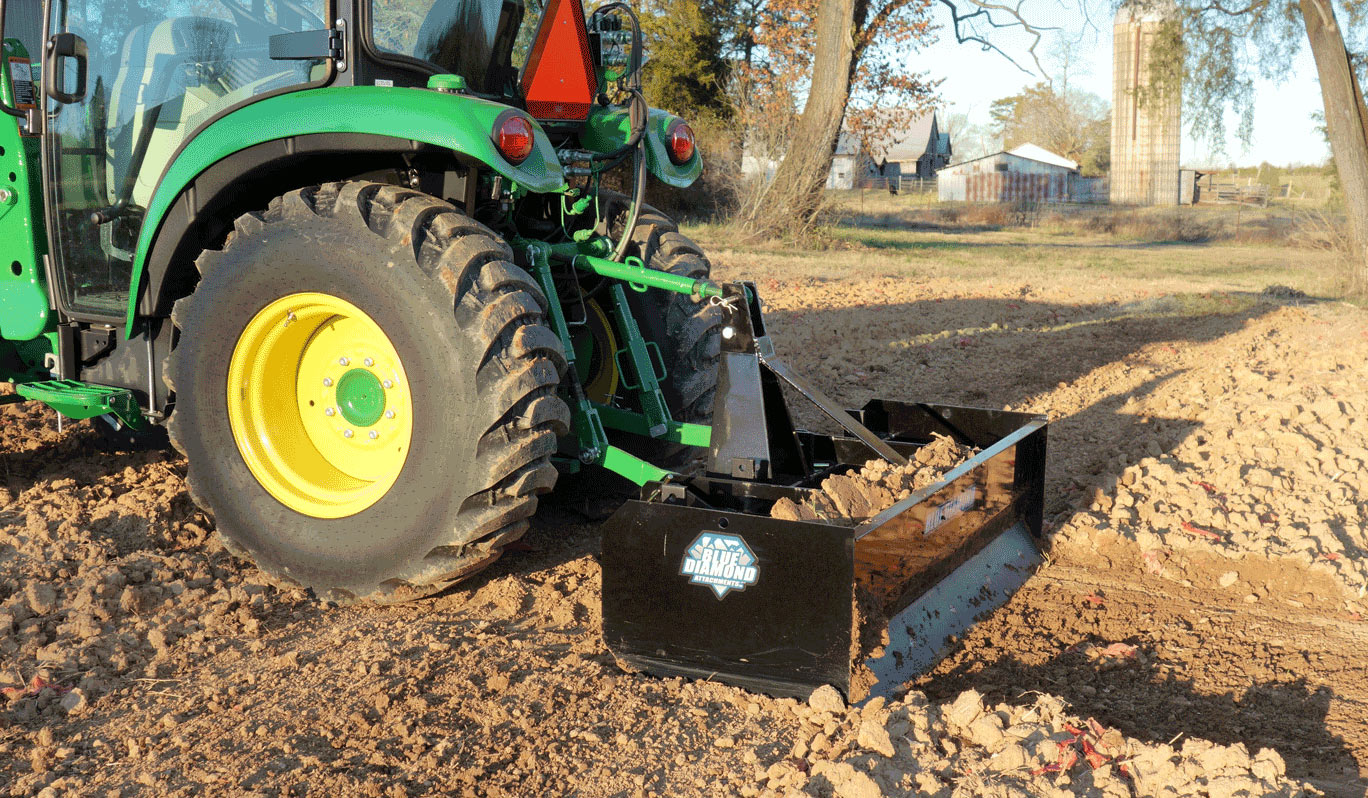 Availability:
limited quantity available
LIMITED TIME FREE SHIPPING!
5% discount applied.
Sale ends August 15, 2022
Questions?Call 866-315-3134 - Se Hable Espanol
Consumer financing:
Business financing:
DETAILS
The Standard Duty Blue Diamond® Box Blade Scraper is designed for working topsoil, gravel, mulch, or manure. Ideal for use on the farm, at building sites, or outdoor arenas. This scraper works with 15 hp to 45 hp tractors and is available in 2 widths, 48" and 60". It features 3 or 4 adjustable ripper shanks (depending on the width of the unit).
For tougher jobs, the Heavy Duty Blue Diamond® Box Blade scraper will stand up to the tasks required to maintain your farm, building site, or landscaping projects. This unit makes quick work of ripping up dirt, grading and leveling land or spreading soil. Models are available in 3 working widths from 72" to 96", have adjustable heavy-duty ripper shanks, are compatible with a Category 1 and Category 2 quick hitch, and are designed to work with 30 hp to 70 hp tractors.
 
STANDARD DUTY
HEAVY DUTY
MODEL
48"
60"
72"
84"
96"
HORSEPOWER
15-45 HP
30-70 HP
MOLDBOARD HEIGHT
17"
OVERALL DEPTH
22"
WEIGHT
290 LBS
323 LBS
530 LBS
586 LBS
640 LBS
NUMBER OF SHANKS
3
4
5
6
6
A-FRAME MATERIAL
3/8"
1/2"
CUTTING EDGES
6"
QUICK ATTACH COMPATIBLE
Yes
features
Adjustable ripper shanks
Heavy-duty construction
2-year warranty
Made in the USA
You just added this product to your cart
Box Blade Scraper | Blue Diamond
Quantity:
Price:
Total: