Brush Cutter - Heavy Duty - Mini Excavator | Blue Diamond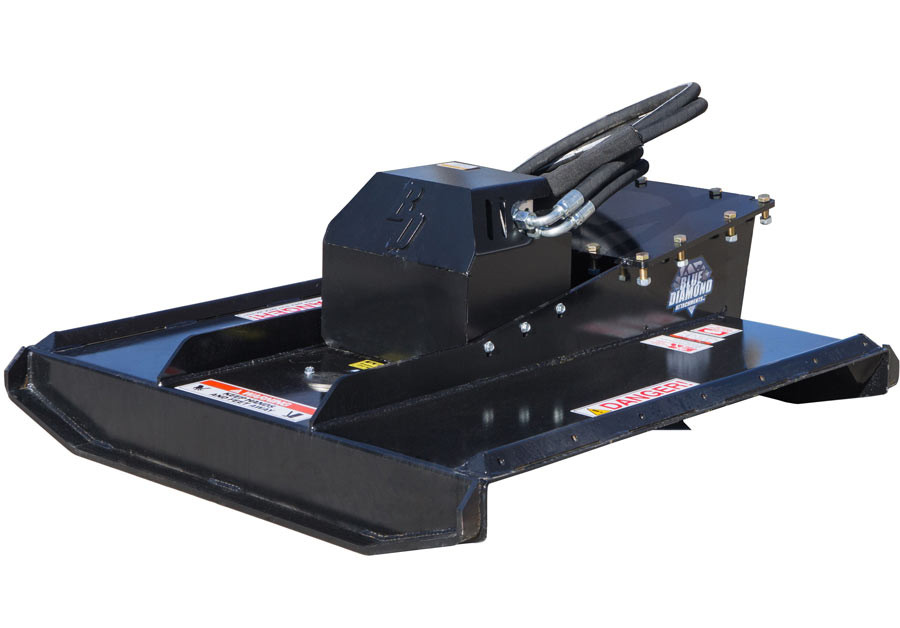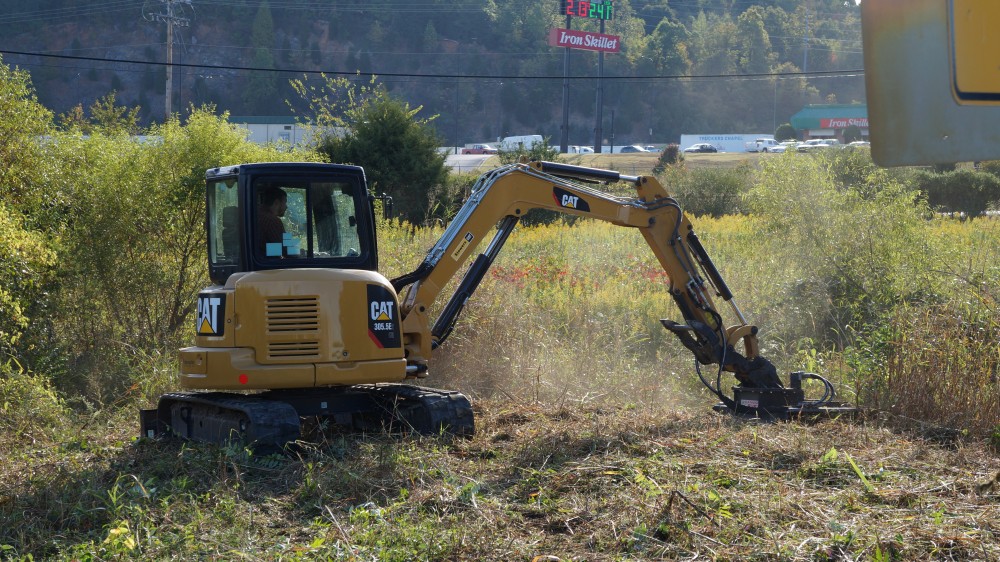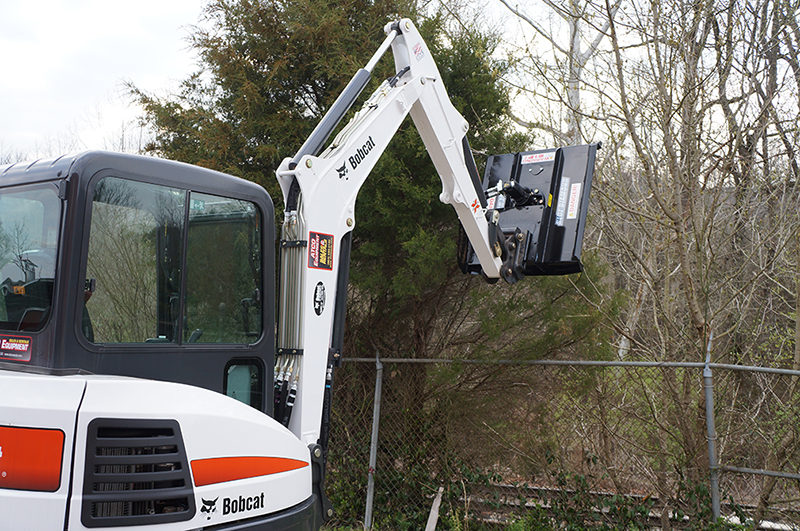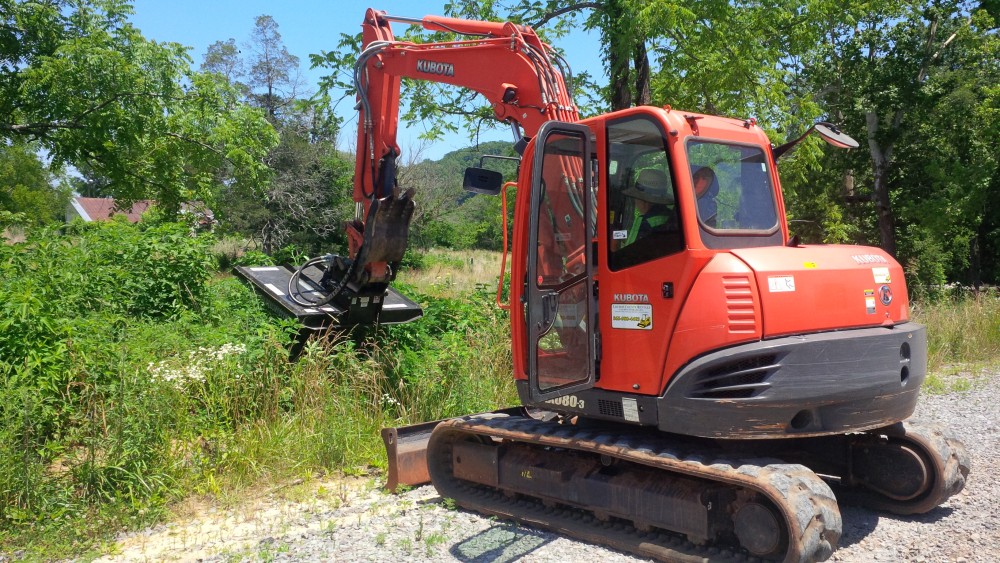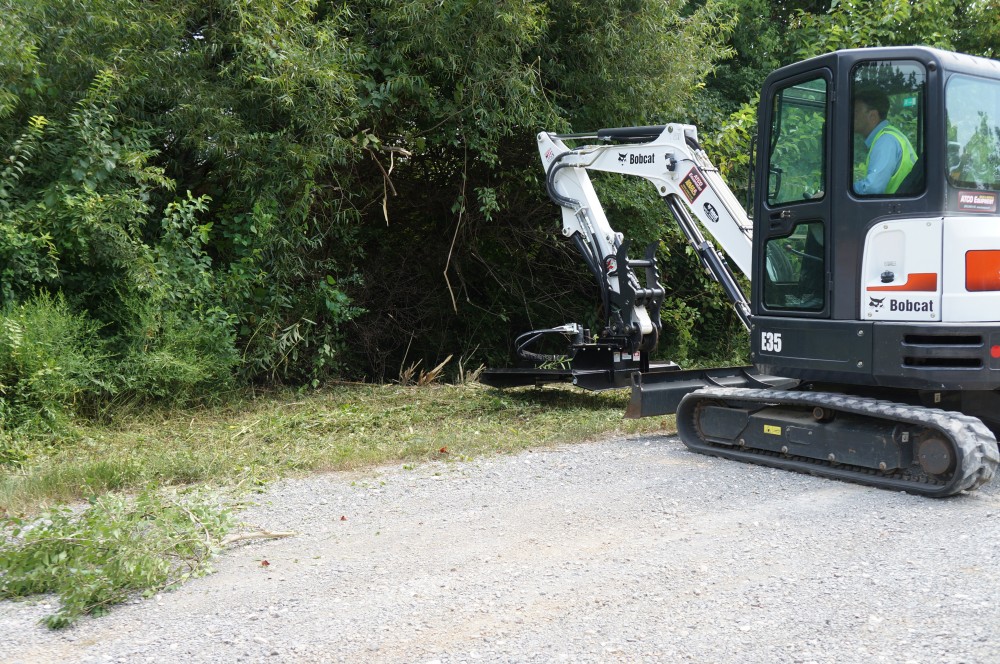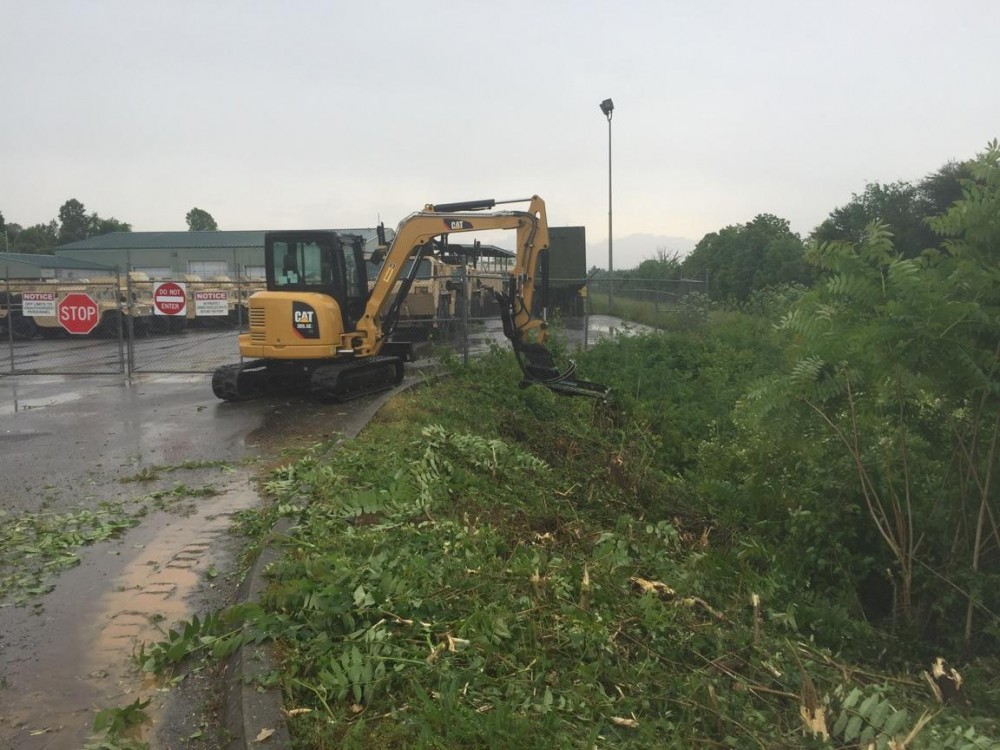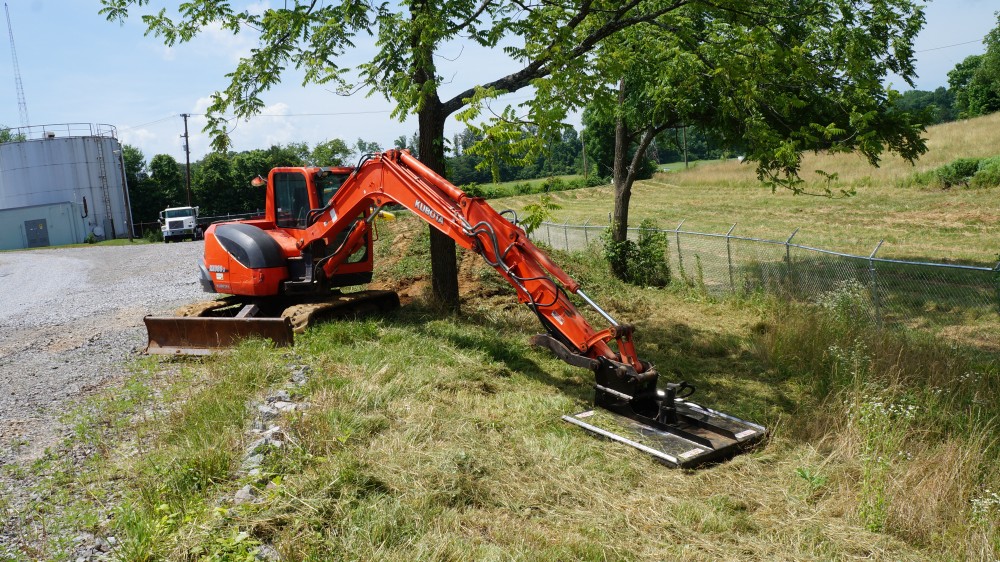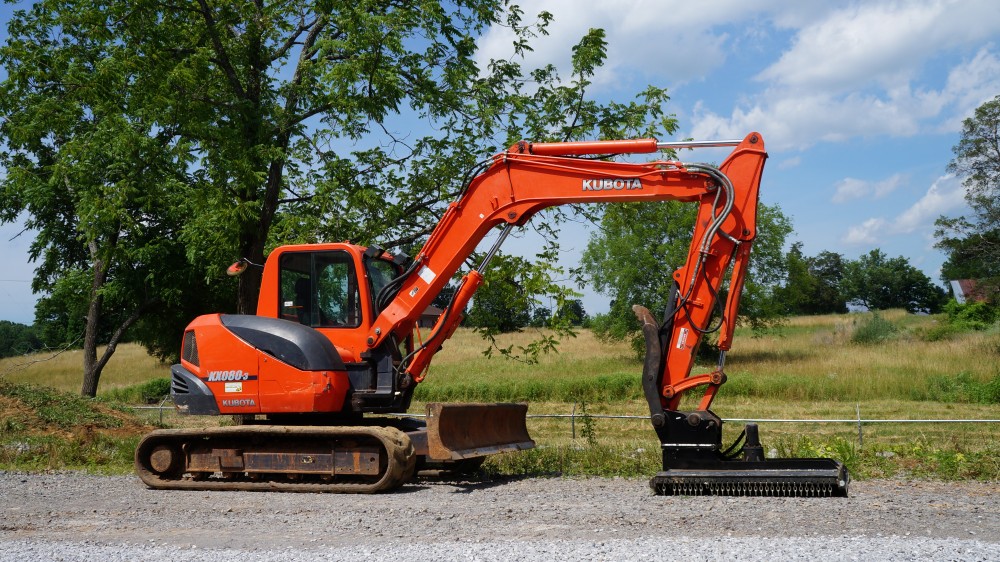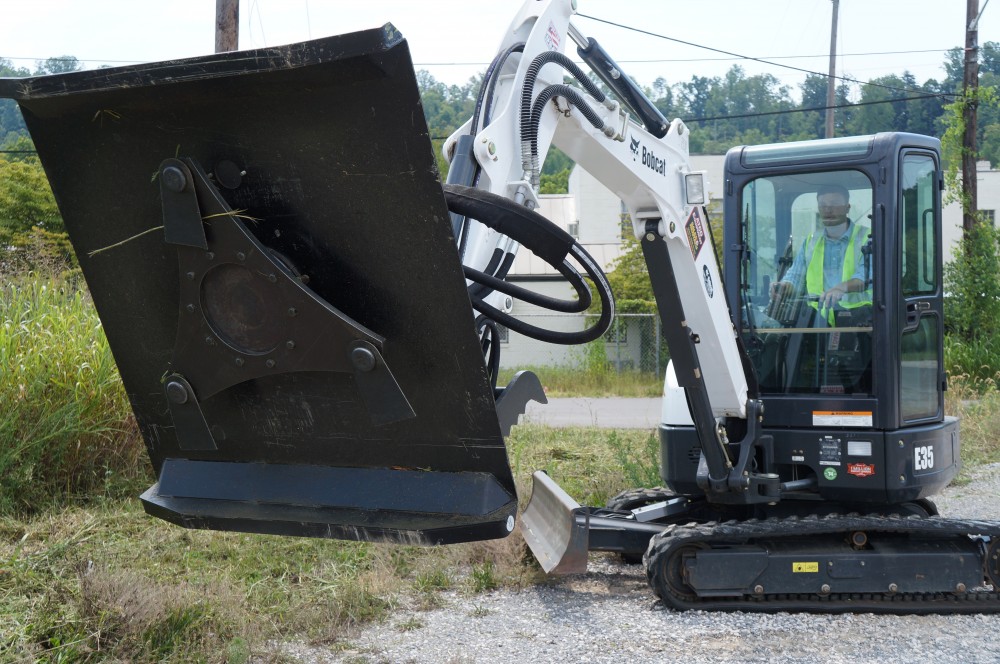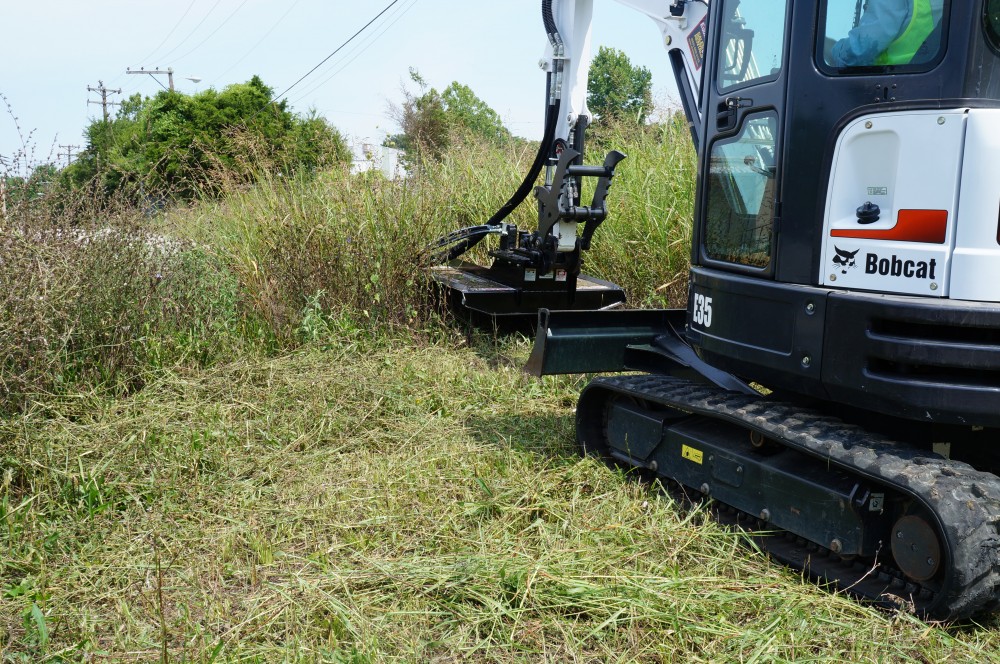 Product ID:
BD-HD-EX-BRSH-CTR
Availability:
limited quantity available
LIMITED TIME FREE SHIPPING!
10% discount applied.
Sale ends October 31, 2021
Questions?Call 866-315-3134 - Se Hable Espanol
Consumer financing:
Business financing:
DETAILS
This price includes hoses and couplers (A $450 Value!)
***Please note: Excavator mount pins not included. At checkout, you will be asked to provide the make and model of your machine
Using the long tried and proven direct drive system from the skid steer brush cutter models, the newly engineered, extremely rugged direct drive mini excavator brush cutters are proving to be the top performers in the industry. The direct drive system with a large flywheel stores energy to keep the blades cutting even in the most difficult conditions. The bolt on mounting allows it to be used on multiple machines.

This mini excavator is available in 36", 42" and 50" models. All three models are direct drive, 3 blade systems that can be operated in both directions. The blades are straight AR400 double edged for bidirectional operation. The drive system is greaseable.

1-year warranty on machine / 5-year warranty on drive on spindle / Made in the USA
Here are a few reasons to consider this brush cutter over both competitive brands and other flail style mowers.
direct drive versus motor gearbox combinations!
3 blades versus 2 blades!
mount bolts on versus welded mounts that limit from changing machines!
more economical to purchase, maintain and operate than a flail mower!
3″ drive shaft versus 1.5″ shaft on right angle gearbox cutters!
now stocking many mounts for popular machine brands for quick delivery!
APPLICATIONS
Mowing steep banks
Mowing around ponds
Cutting back brush on roadways and trails
Reaching over fences and guardrails
RECOMMENDED MINIMUM MACHINE SIZE
50" Brush Cutter = 12,000 lb Excavator
42" Brush Cutter = 7,300 lb Excavator
36" Brush Cutter = 6,000 lb Excavator
CUT
WIDTH
36"
42"
50"
50"
WEIGHT WITHOUT
MOUNT
550 LBS
620 LBS
800 LBS
800 LBS
NUMBER OF
BLADES
3
3
3
3
DECK
THICKNESS
1/4"
1/4"
1/4"
1/4"
DRIVE
SYSTEM
Direct
Drive
Direct
Drive
Direct
Drive
Direct
Drive
CHAIN
CURTAINS
No
No
Yes
Yes
FLOW
RANGE
13-24
13-24
13-22
23-28
MATERIAL
THICKNESS
3"
3"
4"
4"
features
Bidirectional operation
1 year warranty
3 blades
1/4″ thick deck
New greasable direct drive system
Made in the USA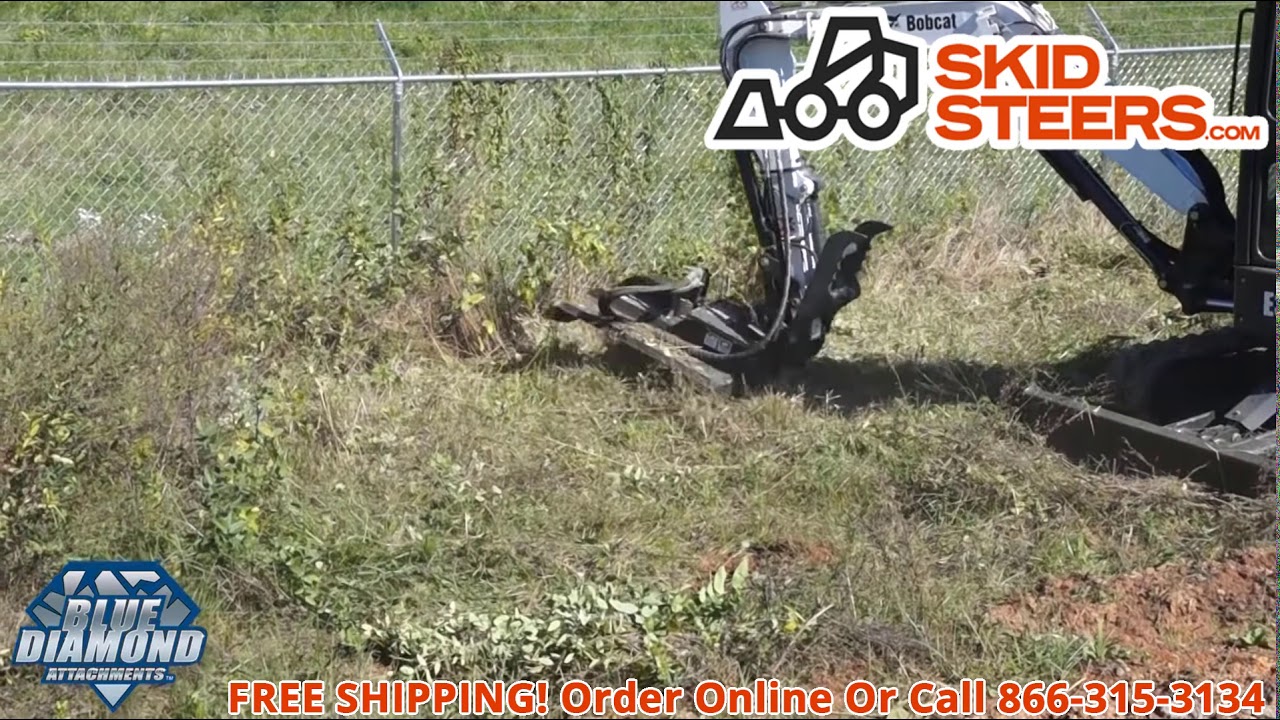 WHEN LOOKING TO PURCHASE A MINI EXCAVATOR BRUSH CUTTER, THERE ARE A NUMBER OF THINGS TO CONSIDER
Is your machine heavy enough to carry the brush cutter at full reach?

36" minimum operating weight recommendation – 6,000lbs.
42" minimum operating weight recommendation – 7,300lbs.
50" minimum operating weight recommendation – 12,000lbs.
Is the auxiliary flow of your machine within range for the brush cutter?

Minimum auxiliary flow recommendation – 13gpm. For machines with less flow than this, feel free to ask us about your machine. In some cases, we have found that smaller machines will still run the head, depending on how the manufacturer arranges the hydraulic pumps.

Maximum auxiliary flow recommendation – 23gpm. For machines with more flow than this, feel free to ask us about your machine. With most larger machines, it is possible to restrict the flow and pressure to within safe operating range. In some cases, this can even be done automatically from within the cab.
Is the total flow of all hydraulic pumps close to double the auxiliary pump?

This is important so that the volume of hydraulic oil going to the brush cutter is not drastically reduced when operating another function such as boom or drive.

All brands respond differently when operating attachments, based on how their pumps are set up and whether or not a priority valve is installed.

You just added this product to your cart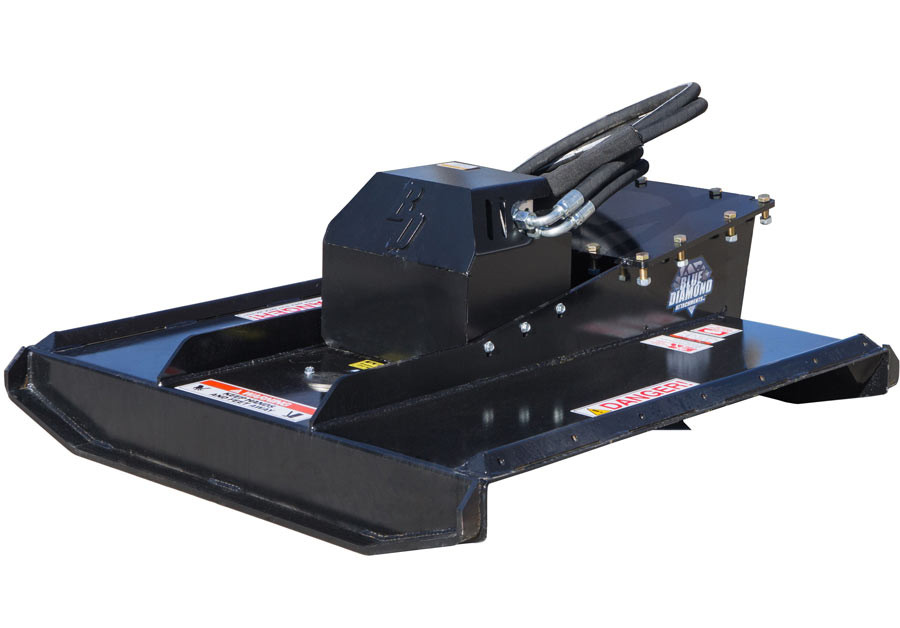 Brush Cutter - Heavy Duty - Mini Excavator | Blue Diamond
Quantity:
Price:
Total: