Camso Over The Tire Rubber Tracks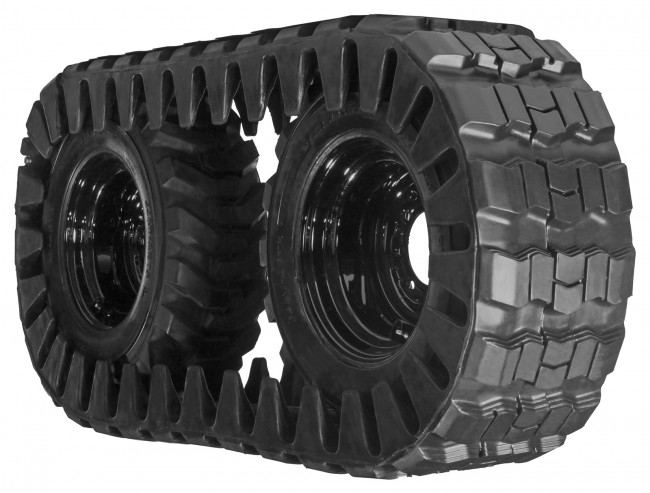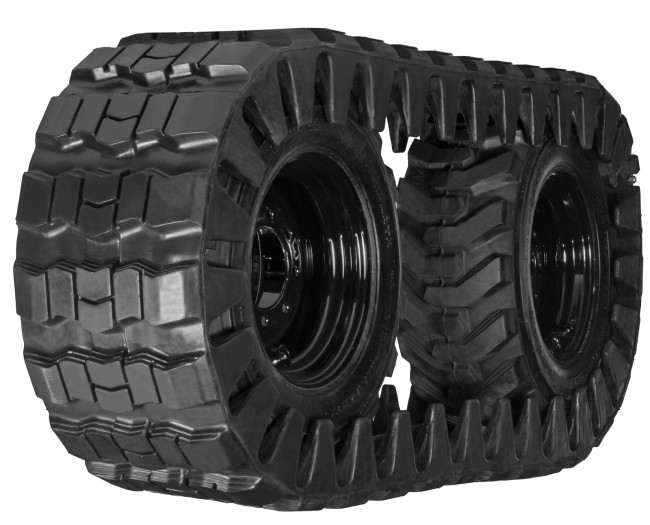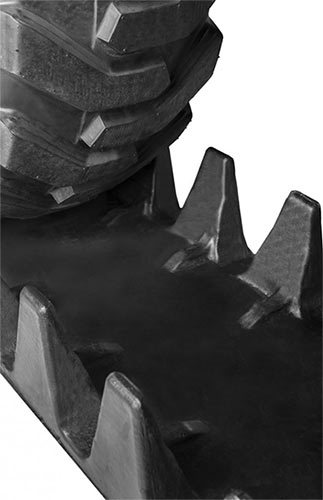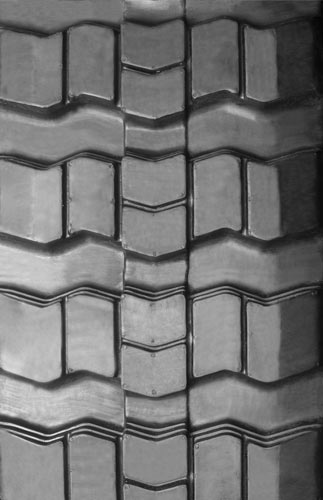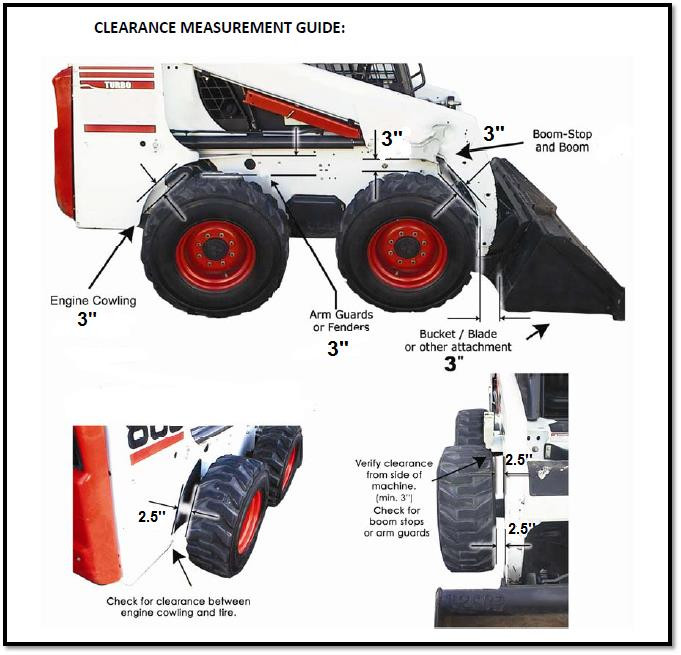 Product ID:
OTT-RUBBER-TRACKS
Availability:
out of stock
LIMITED TIME FREE SHIPPING!
5% discount applied.
Sale ends December 15, 2022
Questions?Call 866-315-3134 - Se Hable Espanol
Consumer financing:
Business financing:
DETAILS
See Chart below to see what OTT Track size you need for your machine. 
Turn your skid steer into a track machine in about 25 minutes with these Camso Over The Tire Tracks. By adding our over the tire tracks to your skid loader it will increase the use of your machine exponentially by allowing you to operate in environments you would not have been able to before. By adding the traction and floatation to your skid steer you will easily be able to work in muddy conditions, snow and more. These tracks will give your machine less ground pressure per square inch than a traditional Wheeled machine. These tracks will not scar concrete or asphalt.
Features:
Warranty: 12 month / 1000 hour
Natural rubber compounds
Forged high grade embedded spring steel for maximum strength.
Joints engineered for maximum longevity.
Deep tread profile for optimal durability.
New Liftmaster B-Tread provides aggressive traction without damaging sensitive working environments.
Floatation even over new asphalt and concrete without scarring.
Mount and use in a matter of minutes on most skid steer make and models.
Several size links included for proper fitment.
Lightweight and portable, for more versatility and maneuverability.
Each Over The Tire Track System will include the following parts:
2 – Solideal Lifemaster Rubber Tracks
2 – Kit Bags
2 – 1/2 Links
2 – 3/4 Links
2 – Full Links
6 – Steel Pins
1 – Ratchet Strap
1 – Laminated Instructions
1 – Steel Pin Guide
MANUFACTURER
MAKE
RECOMMENDED
TIRE SIZE
OTT
TRACK SIZE
WHEEL SPACER
REQUIREMENT
Active Machinery
AS50
10x16.5
10x28
6 Hole 2" Spacers
ASV
RS-50
10x16.5
10x29
8 Hole 2" Spacers
ASV
RS-60
10x16.5
10x29
8 Hole 2" Spacers
ASV
RS-75
12x16.5
12x33
8 Hole 2" Spacers
ASV
VS-60
10x16.5
10x29
8 Hole 2" Spacers
ASV
VS-75
12x16.5
12x33
8 Hole 2" Spacers
Belle
751
27x10.5-15
10x26
 
Belle
761
Downsize tires from 10x16.5 to 27x10.5-15
10x26
 
Belle
761 xs/xp
Downsize tires from 10x16.5 to 27x10.5-15
10x26
 
Bobcat
444
10x16.5
10x27
 
Bobcat
500
10x16.5
10x27
 
Bobcat
600
10x16.5
10x27
 
Bobcat
610
10x16.5
10x27
 
Bobcat
611
10x16.5
10x27
 
Bobcat
620
10x16.5
10x27
 
Bobcat
630
10x16.5
10x27
 
Bobcat
631
10x16.5
10x27
 
Bobcat
632
10x16.5
10x27
 
Bobcat
641
10x16.5
10x27
 
Bobcat
642
10x16.5
10x27
 
Bobcat
642 B
Downsize tires from 10x16.5 to 27x10.5-15
10x26
6 Hole 2" Spacers
Bobcat
645
Downsize tires from 10x16.5 to 27x10.5-15
10x26
 
Bobcat
700
10x16.5
10x27
 
Bobcat
720
10x16.5
10x27
 
Bobcat
721
10x16.5
10x27
 
Bobcat
722
10x16.5
10x27
 
Bobcat
730
10x16.5
10x27
 
Bobcat
731
10x16.5
10x27
 
Bobcat
732
10x16.5
10x27
 
Bobcat
741
10x16.5
10x27
 
Bobcat
742
10x16.5
10x27
 
Bobcat
742 B
Downsize tires from 10x16.5 to 27x10.5-15
10x26
 
Bobcat
743
Downsize tires from 10x16.5 to 27x10.5-15
10x26
 
Bobcat
743 B
Downsize tires from 10x16.5 to 27x10.5-15
10x26
 
Bobcat
751
Downsize tires from 10x16.5 to 27x10.5-15
10x26
 
Bobcat
753
Downsize tires from 10x16.5 to 27x10.5-15
10x26
 
Bobcat
753 L
Downsize tires from 10x16.5 to 27x10.5-15
10x27
 
Bobcat
763
Downsize tires from 10x16.5 to 27x10.5-15
10x27
 
Bobcat
773
Downsize tires from 10x16.5 to 27x10.5-15
10x27
 
Bobcat
773 (T)H
Downsize tires from 10x16.5 to 27x10.5-15
10x27
 
Bobcat
7753
Downsize tires from 10x16.5 to 27x10.5-15
10x27
 
Bobcat
825
Downsize tires from 12x16.5 to 10x16.5
10x28
 
Bobcat
843
12x16.5
12x29
8 Hole 3.5" Spacers
Bobcat
853
12x16.5
12x29
8 Hole 3.5" Spacers
Bobcat
853H
12x16.5
12x29
8 Hole 3.5" Spacers
Bobcat
863
12x16.5
12x31
 
Bobcat
863 H(F)
12x16.5
12x31
 
Bobcat
873
12x16.5
12x33
8 Hole 2" Spacers
Bobcat
873H
12x16.5
12x33
8 Hole 2" Spacers
Bobcat
8853
12x16.5
12x29
8 Hole 3.5" Spacers
Bobcat
943
12x16.5
12x31
 
Bobcat
953
Downsize tires from 14x17.5 to 12x16.5
12x31
 
Bobcat
S 150
10x16.5
10x29
8 Hole 3.5" Spacers
Bobcat
S 160
10x16.5
10x29
8 Hole 3.5" Spacers
Bobcat
S 175
10x16.5
10x29
8 Hole 3.5" Spacers
Bobcat
S 185
10x16.5
10x29
8 Hole 3.5" Spacers
Bobcat
S 205
10x16.5
10x29
8 Hole 3.5" Spacers
Bobcat
S 220
12x16.5
12x33
8 Hole 2" Spacers
Bobcat
S 250
12x16.5
12x33
8 Hole 2" Spacers
Bobcat
S 300
12x16.5
12x33
8 Hole 2" Spacers
Bobcat
S 450
10x16.5
10x27
8 Hole 2" Spacers
Bobcat
S 510
10x16.5
10x29
8 Hole 3.5" Spacers
Bobcat
S 530
10x16.5
10x29
8 Hole 2" Spacers
Bobcat
S 550
10x16.5
10x29
8 Hole 2" Spacers
Bobcat
S 570
10x16.5
10x29
8 Hole 2" Spacers
Bobcat
S 590
10x16.5
10x29
8 Hole 3.5" Spacers
Bobcat
S 595
10x16.5
10x29
8 Hole 3.5" Spacers
Bobcat
S 630
12x16.5
12x32
8 Hole 3.5" Spacers
Bobcat
S 650
12x16.5
12x32
8 Hole 3.5" Spacers
Bulldog
B 8250
12x16.5
12x31
8 Hole 2" Spacers
Cams
755
10x16.5
10x27
 
Cams
865
10x16.5
10x29
 
Cams
985
12x16.5
12x31
8 Hole 2" Spacers
Case
1835 C
Downsize tires from 10x16.5 to 27x10.5-15
10x26
 
Case
1838
Downsize tires from 10x16.5 to 27x10.5-15
10x26
 
Case
1840
Downsize tires from 10x16.5 to 27x10.5-15
10x26
Please swap wheels from left to right
Case
1845
Downsize tires from 12x16.5 to 10x16.5
10x28
Please swap wheels from left to right
Case
1845 B
Downsize tires from 12x16.5 to 10x16.5
10x28
 
Case
1845 C
Downsize tires from 12x16.5 to 10x16.5
10x29
 
Case
40 XT
10x16.5
10x29
 
Case
410
10x16.5
10x29
Please swap wheels from left to right
Case
410 Series 3
10x16.5
10x29
Please swap wheels from left to right
Case
420
10x16.5
10x29
Please swap wheels from left to right
Case
420 Series 3
10x16.5
10x29
Please swap wheels from left to right
Case
430
12x16.5
12x31
Please swap wheels from left to right
Case
430 Series 3
12x16.5
12x31
Please swap wheels from left to right
Case
440
12x16.5
12x31
Please swap wheels from left to right
Case
440 Series 3
12x16.5
12x31
Please swap wheels from left to right
Case
445
12x16.5
12x32
Please swap wheels from left to right
Case
445 Series 3
12x16.5
12x32
Please swap wheels from left to right
Case
450
12x16.5
12x32
Please swap wheels from left to right
Case
450 Series 3
12x16.5
12x32
Please swap wheels from left to right
Case
465
12x16.5
12x33
Please swap wheels from left to right
Case
465 Series 3
12x16.5
12x33
Please swap wheels from left to right
Case
60 XT
12x16.5
12x31
Please swap wheels from left to right
Case
70 XT
12x16.5
12x31
Please swap wheels from left to right
Case
75 XT
12x16.5
12x32
Please swap wheels from left to right
Case
85 XT
12x16.5
12x32
Please swap wheels from left to right
Case
90 XT
12x16.5
12x32
Please swap wheels from left to right
Case
95 XT
12x16.5
12x33
Please swap wheels from left to right
Case
SR 130
Downsize tires from 10x16.5 to 27x10.5-15
10x26
Please swap wheels from left to right
Case
SR 150
Downsize tires from 10x16.5 to 27x10.5-15
10x26
Please swap wheels from left to right
Case
SR 160
Downsize tires from 10x16.5 to 27x10.5-15
10x26
Please swap wheels from left to right
Case
SR 170
10x16.5
10x31
Please swap wheels from left to right
Case
SR 200
10x16.5
10x31
Please swap wheels from left to right
Case
SR 210
Downsize tires from 12x16.5 to 10x16.5
10x31
Please swap wheels from left to right
Case
SR 220
12x16.5
12x33
8 Hole 3.5" Spacers
Case
SR 240
12x16.5
12x33
Please swap wheels from left to right
Caterpillar
216
Downsize tires from 10x16.5 to 27x10.5-15
10x27
 
Caterpillar
216 B
Downsize tires from 10x16.5 to 27x10.5-15
10x27
8 Hole 2" Spacers
Caterpillar
226
Downsize tires from 10x16.5 to 27x10.5-15
10x27
 
Caterpillar
226 B
Downsize tires from 10x16.5 to 27x10.5-15
10x27
8 Hole 2" Spacers
Caterpillar
226B HF
Downsize tires from 10x16.5 to 27x10.5-15
10x27
 
Caterpillar
226 D
Downsize tires from 10x16.5 to 27x10.5-15
10x28
8 Hole 2" Spacers
Caterpillar
228
Downsize tires from 10x16.5 to 27x10.5-15
10x27
 
Caterpillar
232 B
Downsize tires from 10x16.5 to 27x10.5-15
10x28
8 Hole 3.5" Spacers
Caterpillar
232 D
Downsize tires from 10x16.5 to 27x10.5-15
10x28
8 Hole 3.5" Spacers
Caterpillar
236
12x16.5
12x31
8 Hole 2" Spacers
Caterpillar
236 B
12x16.5
12x31
8 Hole 3.5" Spacers
Caterpillar
236 B3
12x16.5
12x31
8 Hole 3.5" Spacers
Caterpillar
236 D
12x16.5
12x31
8 Hole 3.5" Spacers
Caterpillar
242 B
12x16.5
12x31
8 Hole 2" Spacers
Caterpillar
242B HF
12x16.5
12x31
8 Hole 2" Spacers
Caterpillar
242 D
12x16.5
12x31
8 Hole 2" Spacers
Caterpillar
246
12x16.5
12x31
8 Hole 2" Spacers
Caterpillar
246 B
12x16.5
12x31
8 Hole 2" Spacers
Caterpillar
246 C
12x16.5
12x33
8 Hole 2" Spacers
Caterpillar
246 D
12x16.5
12x33
8 Hole 2" Spacers
Caterpillar
248
12x16.5
12x31
8 Hole 2" Spacers
Caterpillar
248 B
12x16.5
12x31
8 Hole 2" Spacers
Caterpillar
252
12x16.5
12x33
8 Hole 2" Spacers
Caterpillar
252 B
Downsize tires from 12x16.5 to 10x16.5
10x31
8 Hole 2" Spacers
Caterpillar
252 B3
Downsize tires from 12x16.5 to 10x16.5
10x31
8 Hole 2" Spacers
Caterpillar
256 C
12x16.5
12x33
 
Caterpillar
262
12x16.5
12x33
8 Hole 3.5" Spacers
Caterpillar
262 B
12x16.5
12x33
8 Hole 3.5" Spacers
Caterpillar
262 C
12x16.5
12x33
8 Hole 3.5" Spacers
Caterpillar
262 D
12x16.5
12x33
8 Hole 3.5" Spacers
Caterpillar
268 B
12x16.5
12x33
8 Hole 2" Spacers
Daewoo
1340 XL
10x16.5
10x28
 
Daewoo
1550 XL
10x16.5
10x29
 
Daewoo
1760 XL
Downsize tires from 12x16.5 to 10x16.5
10x29
 
Daewoo
2060 XL
12x16.5
12x30
 
Daewoo
430 Plus
10x16.5
10x28
8 Hole 2" Spacers
Daewoo
440 Plus
10x16.5
10x29
8 Hole 2" Spacers
Daewoo
450 Plus
12x16.5
12x31
8 Hole 2" Spacers
Daewoo
460 Plus
12x16.5
12x31
8 Hole 2" Spacers
Daewoo
DSL 602
10x16.5
10x28
8 Hole 2" Spacers
Daewoo
DSL 702
10x16.5
10x29
8 Hole 2" Spacers
Daewoo
DSL 801
Downsize tires from 12x16.5 to 10x16.5
10x28
 
Daewoo
DSL 802
12x16.5
12x31
8 Hole 2" Spacers
Daewoo
DSL 902
12x16.5
12x31
8 Hole 2" Spacers
Doosan
430 Plus
10x16.5
10x28
8 Hole 2" Spacers
Doosan
440 Plus
10x16.5
10x29
8 Hole 2" Spacers
Doosan
450 Plus
12x16.5
12x31
8 Hole 2" Spacers
Doosan
460 Plus
12x16.5
12x31
8 Hole 2" Spacers
Doosan
470 Plus
12x16.5
12x31
8 Hole 2" Spacers
Eurocomach
ESK.150.3
Downsize tires from 10x16.5 to 27x10.5-15
10x27
 
Eurocomach
ESK.150.4
Downsize tires from 10x16.5 to 27x10.5-15
10x27
 
FAI
Panda 348
Downsize tires from 10x16.5 to 27x10.5-15
10x26
 
FAI / Komatsu
SK 07
Downsize tires from 10x16.5 to 27x10.5-15
10x26
 
FAI / Komatsu
SK 07J-2
Downsize tires from 10x16.5 to 27x10.5-15
10x26
 
FAI / Komatsu
SK 09
Downsize tires from 12x16.5 to 10x16.5
10x28
 
FAI / Komatsu
SK 09J-2
Downsize tires from 12x16.5 to 10x16.5
10x28
 
FAI / Komatsu
SK 1020-5
12x16.5
12x32
 
FAI / Komatsu
SK 1020-5 Turbo
12x16.5
12x32
 
FAI / Komatsu
SK 1026-5 Turbo
12x16.5
12x32
 
FAI / Komatsu
SK 714-5
Downsize tires from 10x16.5 to 27x10.5-15
10x26
 
FAI / Komatsu
SK 815-5
10x16.5
10x29
 
FAI / Komatsu
SK 815-5 Turbo
10x16.5
10x29
 
FAI / Komatsu
SK 818-5
10x16.5
10x29
 
FAI / Komatsu
SK 820-5
10x16.5
10x29
 
Fermec
526
Downsize tires from 10x16.5 to 27x10.5-15
10x26
 
Fermec
528
Downsize tires from 12x16.5 to 10x16.5
10x29
 
FK (Fiat Kobelco)
SL 40 B
10x16.5
10x28
 
FK (Fiat Kobelco)
SL 45 B
10x16.5
10x29
8 Hole 2" Spacers
FK (Fiat Kobelco)
SL 55 BH
10x16.5
10x29
8 Hole 2" Spacers
FK (Fiat Kobelco)
SL 65 B
12x16.5
12x33
8 Hole 2" Spacers
Foredil Macchine
FM 150
27x10.5-15
10x26
 
Gehl
3640 E
Downsize tires from 27x8.5-15 to 27x10.5-15
10x26
 
Gehl
4240 E
Downsize tires from 10x16.5 to 27x10.5-15
10x26
8 Hole 3.5" Spacers
Gehl
4610
Downsize tires from 10x16.5 to 27x10.5-15
10x26
6 Hole 2" Spacers
Gehl
4625
10x16.5
10x28
6 Hole 2" Spacers
Gehl
4640
10x16.5
10x28
 
Gehl
4640 E
10x16.5
10x28
8 Hole 2" Spacers
Gehl
4640 Turbo
10x16.5
10x28
 
Gehl
4840
10x16.5
10x29
8 Hole 2" Spacers
Gehl
5240 E
10x16.5
10x29
8 Hole 2" Spacers
Gehl
5625
12x16.5
12x30
8 Hole 2" Spacers
Gehl
5640
12x16.5
12x31
8 Hole 2" Spacers
Gehl
5640 E
12x16.5
12x31
8 Hole 2" Spacers
Gehl
5640 Turbo
12x16.5
12x31
8 Hole 2" Spacers
Gehl
6620
12x16.5
12x31
8 Hole 2" Spacers
Gehl
6625
12x16.5
12x31
8 Hole 2" Spacers
Gehl
6640
12x16.5
12x33
8 Hole 2" Spacers
Gehl
6640 E
Downsize tires from 14x17.5 to 12x16.5
12x33
8 Hole 2" Spacers
Gehl
R 150
Downsize tires from 10x16.5 to 27x10.5-15
10x27
8 Hole 2" Spacers
Gehl
R 165
Downsize tires from 10x16.5 to 27x10.5-15
10x27
8 Hole 2" Spacers
Gehl
R 190
Downsize tires from 10x16.5 to 27x10.5-15
10x28
8 Hole 2" Spacers
Gehl
R 220
Downsize tires from 12x16.5 to 10x16.5
10x29
8 Hole 2" Spacers
Gehl
R 260
12x16.5
12x32
8 Hole 2" Spacers
Gehl
SL 3635 SX
Downsize tires from 27x8.5-15 to 27x10.5-15
10x26
 
Gehl
SL 3935 SX
10x16.5
10x27
6 Hole 2" Spacers
Gehl
SL 4635 SX
10x16.5
10x28
8 Hole 2" Spacers
Gehl
SL 4635 SXT/DXT
10x16.5
10x28
6 Hole 2" Spacers
Gehl
SL 4835 SXT/DXT
10x16.5
10x29
8 Hole 2" Spacers
Gehl
SL 5635 SXT/DXT
12x16.5
12x31
8 Hole 2" Spacers
Gehl
SL 6635 SXT/DXT
12x16.5
12x33
8 Hole 2" Spacers
Gehl
SL 7600
12x16.5
12x34
8 Hole 2" Spacers
Hydramac
1300
10x16.5
10x27
 
Hydramac
1700 D
Downsize tires from 12x16.5 to 10x16.5
10x27
 
Hydramac
2050
12x16.5
12x31
 
Hydramac
2250
12x16.5
12x31
 
Hydramac
2650 D
Downsize tires from 14x17.5 to 12x16.5
12x31
 
Hydramac
3250 D
Downsize tires from 14x17.5 to 12x16.5
12x33
 
Hyundai
HSL 650-7
Downsize tires from 10x16.5 to 27x10.5-15
10x27
 
Hyundai
HSL 850-7
Downsize tires from 12x16.5 to 10x16.5
10x29
 
Hyundai
HSL 610
10x16.5
10x28
 
Hyundai
HSL 810
12x16.5
12x30
 
John Deere
240
10x16.5
10x29
 
John Deere
250
Downsize tires from 12x16.5 to 10x16.5
10x29
 
John Deere
260
Downsize tires from 14x17.5 to 12x16.5
12x32
 
John Deere
260 2 Speed
Downsize tires from 14x17.5 to 12x16.5
12x32
 
John Deere
270
Downsize tires from 14x17.5 to 12x16.5
12x32
 
John Deere
270 2 Speed
Downsize tires from 14x17.5 to 12x16.5
12x32
 
John Deere
312 GR
10x16.5
10x29
 
John Deere
313
10x16.5
10x28
 
John Deere
314 G
10x16.5
10x29
8 Hole 2" Spacers
John Deere
315
10x16.5
10x29
 
John Deere
316 GR
Downsize tires from 10x16.5 to 27x10.5-15
10x28
 
John Deere
317
10x16.5
10x29
 
John Deere
318 D
10x16.5
10x29
8 Hole 2" Spacers
John Deere
318 E
10x16.5
10x31
8 Hole 2" Spacers
John Deere
318 G
27x10.5-15
10x28
8 Hole 2" Spacers
John Deere
320
12x16.5
12x31
 
John Deere
320 D
12x16.5
12x31
8 Hole 2" Spacers
John Deere
320 E
12x16.5
12x31
8 Hole 2" Spacers
John Deere
324 E
12x16.5
12x31
8 Hole 2" Spacers
John Deere
324 G
12x16.5
12x31
8 Hole 2" Spacers
John Deere
325
12x16.5
12x33
 
John Deere
325 2 Speed
12x16.5
12x33
 
John Deere
326 D
12x16.5
12x33
8 Hole 2" Spacers
John Deere
326 E
12x16.5
12x33
8 Hole 2" Spacers
John Deere
328
Downsize tires from 14x17.5 to 12x16.5
12x33
 
John Deere
328 2 Speed
Downsize tires from 14x17.5 to 12x16.5
12x33
 
John Deere
328 D
Downsize tires from 14x17.5 to 12x16.5
12x33
 
John Deere
330 G
Downsize tires from 14x17.5 to 12x16.5
12x33
 
John Deere
7775
10x16.5
10x29
 
John Deere
8875
12x16.5
12x33
 
Kubota
SSV 65
Downsize tires from 10x16.5 to 27x10.5-15
10x29
 
Kubota
SSV 75
Downsize tires from 12x16.5 to 10x16.5
10x31
 
Liberty
2865
12x16.5
12x31
 
Libra
755
10x16.5
10x27
 
Libra
865
10x16.5
10x29
 
Libra
985
12x16.5
12x31
8 Hole 2" Spacers
Locust
1203
12x16.5
12x31
 
Locust
1203 Speed +
12x16.5
12x31
 
Locust
1204 Tellspeed
12x16.5
12x33
 
Locust
752
10x16.5
10x29
6 Hole 2" Spacers
Locust
753
10x16.5
10x29
6 Hole 2" Spacers
Mustang
1350 R
Downsize tires from 10x16.5 to 27x10.5-15
10x26
 
Mustang
1500 R
Downsize tires from 10x16.5 to 27x10.5-15
10x27
 
Mustang
1650 R
27x10.5-15
10x27
8 Hole 2" Spacers
Mustang
1900 R
10x16.5
10x29
8 Hole 2" Spacers
Mustang
2022
Downsize tires from 10x16.5 to 27x10.5-15
10x26
 
Mustang
2026
Downsize tires from 10x16.5 to 27x10.5-15
10x26
 
Mustang
2032
Downsize tires from 10x16.5 to 27x10.5-15
10x26
 
Mustang
2041
Downsize tires from 10x16.5 to 27x10.5-15
10x26
 
Mustang
2042
10x16.5
10x27
8 Hole 2" Spacers
Mustang
2044
10x16.5
10x27
8 Hole 2" Spacers
Mustang
2050
10x16.5
10x28
8 Hole 2" Spacers
Mustang
2050 Hi Flow
10x16.5
10x28
8 Hole 2" Spacers
Mustang
2054
10x16.5
10x28
8 Hole 2" Spacers
Mustang
2056
10x16.5
10x29
8 Hole 2" Spacers
Mustang
2060
12x16.5
12x30
 
Mustang
2060 Hi Flow
12x16.5
12x30
 
Mustang
2064
12x16.5
12x30
 
Mustang
2066
12x16.5
12x31
8 Hole 2" Spacers
Mustang
2070
12x16.5
12x31
 
Mustang
2070 Hi Flow
12x16.5
12x31
 
Mustang
2074
12x16.5
12x31
 
Mustang
2076
12x16.5
12x31
8 Hole 2" Spacers
Mustang
2086
12x16.5
12x33
8 Hole 2" Spacers
Mustang
930 A
Downsize tires from 10x16.5 to 27x10.5-15
10x26
 
Mustang
940
10x16.5
10x27
 
Mustang
960
12x16.5
12x30
 
New Holland
L 150
10x16.5
10x28
6 Hole 2" Spacers
New Holland
L 160
10x16.5
10x29
8 Hole 2" Spacers
New Holland
L 170
10x16.5
10x29
8 Hole 2" Spacers
New Holland
L 175
Downsize tires from 12x16.5 to 10x16.5
10x29
8 Hole 2" Spacers
New Holland
L 180
12x16.5
12x33
8 Hole 2" Spacers
New Holland
L 185
12x16.5
12x33
8 Hole 2" Spacers
New Holland
L 190
Downsize tires from 14x17.5 to 12x16.5
12x33
8 Hole 2" Spacers
New Holland
L 213
Downsize tires from 10x16.5 to 27x10.5-15
10x26
8 Hole 2" Spacers
New Holland
L 215
Downsize tires from 10x16.5 to 27x10.5-15
10x26
8 Hole 2" Spacers
New Holland
L 216
Downsize tires from 10x16.5 to 27x10.5-15
10x26
8 Hole 2" Spacers
New Holland
L 218
10x16.5
10x31
8 Hole 2" Spacers
New Holland
L 220
Downsize tires from 12x16.5 to 10x16.5
10x31
8 Hole 2" Spacers
New Holland
L 221
Downsize tires from 12x16.5 to 10x16.5
10x31
8 Hole 2" Spacers
New Holland
L 230
Downsize tires from 14x17.5 to 12x16.5
12x33
8 Hole 3.5" Spacers
New Holland
L 425
10x16.5
10x27
6 Hole 2" Spacers
New Holland
L 465
10x16.5
10x28
6 Hole 2" Spacers
New Holland
L 553
10x16.5
10x29
6 Hole 2" Spacers
New Holland
L 865
12x16.5
12x33
8 Hole 2" Spacers
New Holland
LS 140
10x16.5
10x28
 
New Holland
LS 150
27x10.5-15
10x26
6 Hole 2" Spacers
New Holland
LS 160
10x16.5
10x29
8 Hole 2" Spacers
New Holland
LS 170
10x16.5
10x29
8 Hole 2" Spacers
New Holland
LS 180
10x16.5
10x31
8 Hole 3.5" Spacers
New Holland
LS 185
12x16.5
12x32
8 Hole 2" Spacers
New Holland
LS 190
Downsize tires from 14x17.5 to 12x16.5
12x33
8 Hole 2" Spacers
New Holland
LX 465
10x16.5
10x28
6 Hole 2" Spacers
New Holland
LX 485
10x16.5
10x28
6 Hole 2" Spacers
New Holland
LX 565
10x16.5
10x29
8 Hole 2" Spacers
New Holland
LX 665
10x16.5
10x29
8 Hole 2" Spacers
New Holland
LX 865
12x16.5
12x33
8 Hole 2" Spacers
New Holland
LX 885
12x16.5
12x33
8 Hole 2" Spacers
New Holland
LX 985
12x16.5
12x33
 
Skat Trac
1300
10x16.5
10x27
 
Skat Trac
1500 D
10x16.5
10x29
 
Skat Trac
1500 DX
10x16.5
10x29
 
Skat Trac
1750 D
12x16.5
12x30
 
Skat Trac
2000 D
12x16.5
12x31
 
Skat Trac
2000 DX
12x16.5
12x31
 
Skat Trac
2300 D
12x16.5
12x31
 
Skat Trac
2300 DX
12x16.5
12x31
 
Takeuchi
TS 50 V
10x16.5
10x29
8 Hole 2" Spacers
Takeuchi
TS 60 V
10x16.5
10x29
8 Hole 2" Spacers
Terex
TSR 60
10x16.5
10x29
 
Terex
TSV 50
10x16.5
10x29
 
Terex
TSV 70
12x16.5
12x33
 
Terex
TSV 80
12x16.5
12x33
 
Terex
TSV 90
12x16.5
12x33
 
Terex
V 230 S
10x16.5
10x29
8 Hole 2" Spacers
Thomas
T 133 S
Downsize tires from 10x16.5 to 27x10.5-15
10x26
 
Thomas
T 135 S
Downsize tires from 10x16.5 to 27x10.5-15
10x26
 
Thomas
T 137
Downsize tires from 10x16.5 to 27x10.5-15
10x26
 
Thomas
T 153
Downsize tires from 10x16.5 to 27x10.5-15
10x26
6 Hole 2" Spacers
Thomas
T 173 HLS
Downsize tires from 12x16.5 to 10x16.5
10x27
 
Thomas
T 175 Turbo
12x16.5
12x30
 
Thomas
T 185
12x16.5
12x30
 
Thomas
T 203 HD
12x16.5
12x30
 
Thomas
T 233 HD
12x16.5
12x31
 
Thomas
T 245 HDK
12x16.5
12x31
 
Thomas
T 245 HDS
12x16.5
12x31
 
Thomas
T 245 Turbo
12x16.5
12x31
 
Thomas
T 105
27x10.5-15
10x26
 
Thomas
T 115
27x10.5-15
10x26
 
Thomas
T 135
Downsize tires from 10x16.5 to 27x10.5-15
10x26
 
Thomas
T 175 Turbo
12x16.5
12x30
 
Thomas
T 205
12x16.5
12x31
 
Thomas
T 220
12x16.5
12x33
 
Thomas
T 225
12x16.5
12x32
 
Thomas
T 250
12x16.5
12x33
 
Thomas
T 255
12x16.5
12x33
 
Thomas
T 320
12x16.5
12x33
 
Toyota
4SDK10
Downsize tires from 12x16.5 to 10x16.5
10x29
 
Toyota
4SDK8
Downsize tires from 10x16.5 to 27x10.5-15
10x26
 
Toyota
4SDK8-H
Downsize tires from 10x16.5 to 27x10.5-15
10x26
 
Toyota
5SDK10
10x16.5
10x29
 
Toyota
5SDK11
10x16.5
10x29
 
Toyota
5SDK8
27x10.5-15
10x26
 
Toyota
5SDK9
10x16.5
10x29
 
Vectra
Herman 175
10x16.5
10x29
8 Hole 2" Spacers
Vectra
Herman 190
Downsize tires from 12x16.5 to 10x16.5
10x29
 
Volvo
MC 110
12x16.5
12x31
8 Hole 2" Spacers
Volvo
MC 110 B
12x16.5
12x33
8 Hole 2" Spacers
Volvo&
features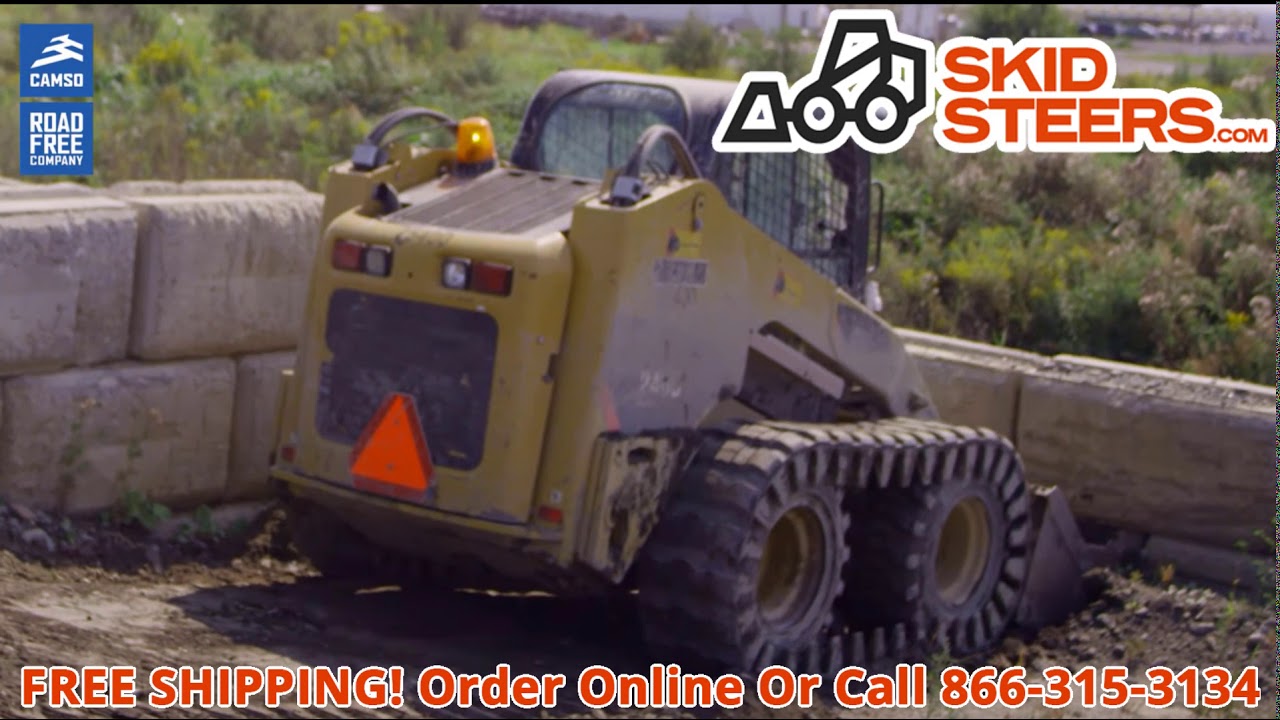 You just added this product to your cart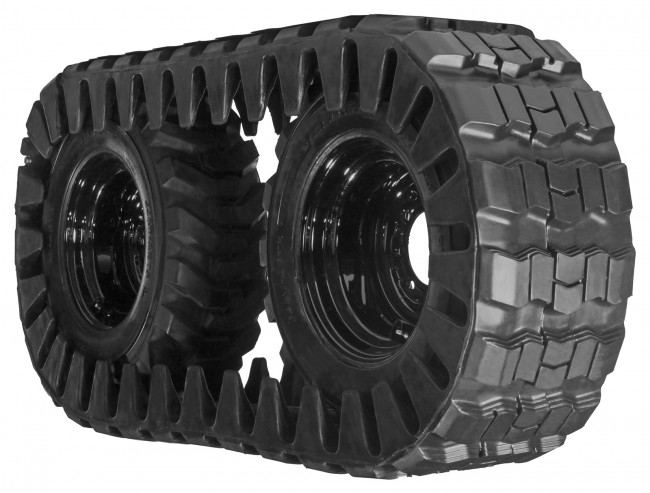 Camso Over The Tire Rubber Tracks
Quantity:
Price:
Total: