Fork Mounted Swivel Hooks | Haugen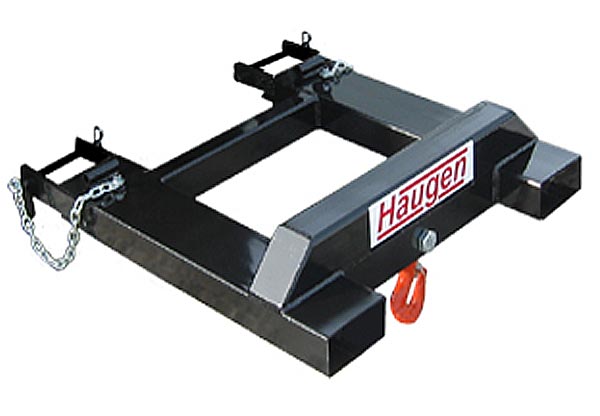 Availability:
limited quantity available
LIMITED TIME FREE SHIPPING!
5% discount applied.
Sale ends October 31, 2021
Questions?Call 866-315-3134 - Se Hable Espanol
Consumer financing:
Business financing:
DETAILS
Heavy duty Fork Mounted Swivel Hooks attachment comes in 3 different models, 6000 lb, 10,000 lb, and 14,000 lb. This attachment is Engineered Certified. This attachment can be used with a telehandler or mast style forklifts. This attachment will easily slip on forks. The standard pocket size for the forks is 3 1/2" x 7 1/2". This attachment holds the hook 24" on center. See additional specifications below.
MODEL
FORK POCKET
SPACING
WEIGHT
6,000 LBS Swivel Hook
14.50" min / 30.00" max
137 lbs
10,000 LBS Swivel Hook
14.50" min / 30.00" max
142 lbs
14,000 LBS Swivel Hook
14.50" min / 30.00" max
147 lbs
WIDE FRAME SWIVEL HOOKS
10,000 lbs Wide Frame Swivel Hook
20.00" min / 36.00" max
155 lbs
14,000 lbs Wide Frame Swivel Hook
20.00" min / 36.00" max
160 lbs
features
Fork Mounted Swivel Hooks for Telehandlers and Mast Style Forklifts
Slips on Fork Tines
Holds the hook at 24" on center
Standard Pocket size 3 1/2" x 7 1/2"
Engineered Certified
Warranty: 1 year
Made in the USA
You just added this product to your cart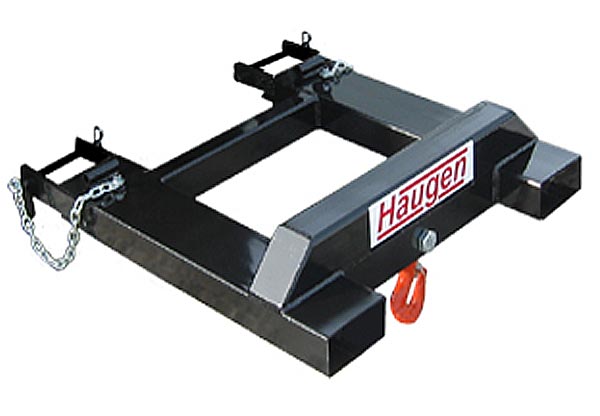 Fork Mounted Swivel Hooks | Haugen
Quantity:
Price:
Total: