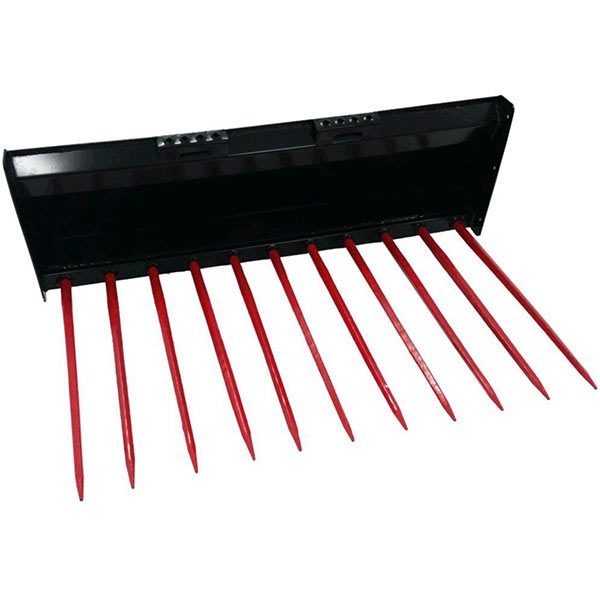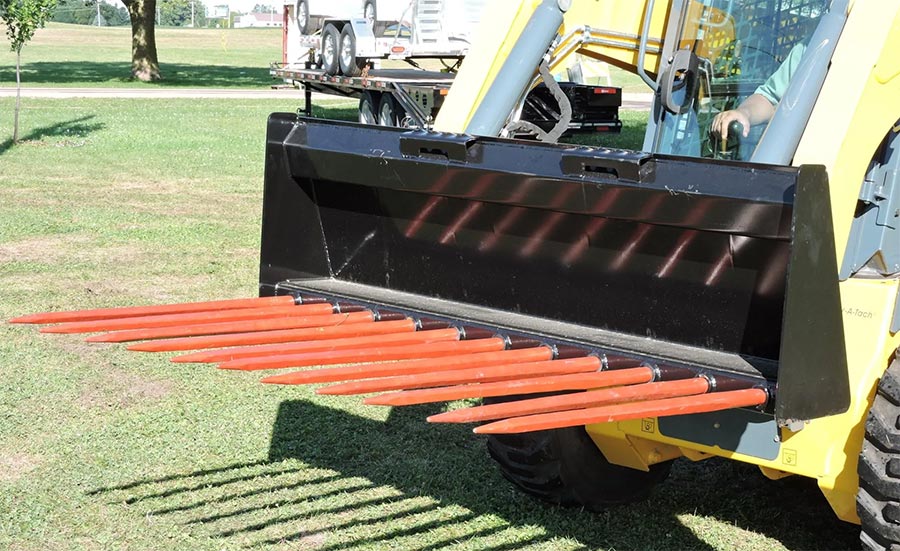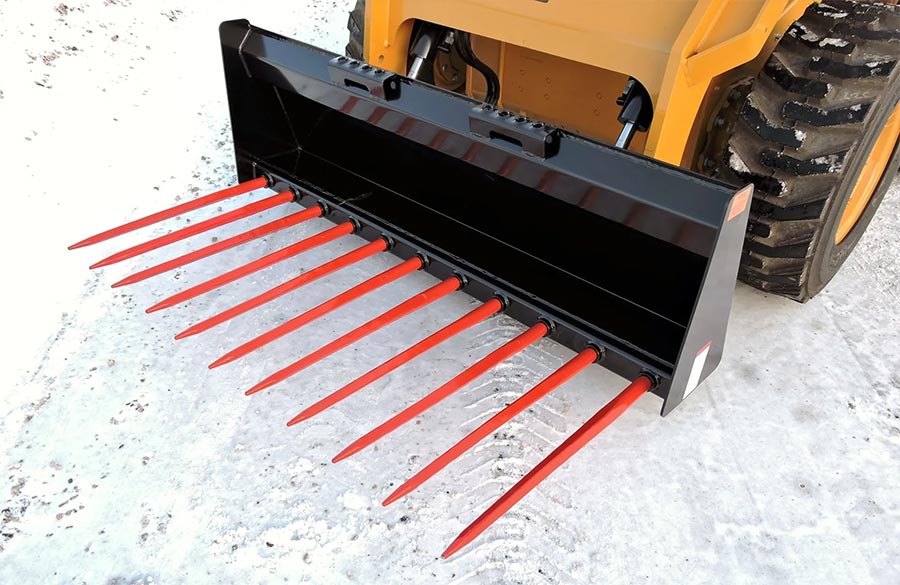 Availability:
limited quantity available
LIMITED TIME FREE SHIPPING!
5% discount applied.
Sale ends October 31, 2021
Questions?Call 866-315-3134 - Se Hable Espanol
Consumer financing:
Business financing:
DETAILS
The skid steer Manure Fork attachment comes in 6 different widths 54", 60", 66", 72", 78" and 84". The number of tines for the attachment depends on the width you choose (see chart below). The tines are replaceable. Tines come in 32 inch length. The body of the Manure Fork attachment is fully welded and powder coated. This allows the attachment to stand up to acidic material such as manure and other waste. Comes with our universal mounting plate. If your skid loader is not universal please call customer service to order.
MODEL
54" MANURE
FORKS
60" MANURE
FORKS
66" MANURE
FORKS
72" MANURE
FORKS
78" MANURE
FORKS
84" MANURE
FORKS
WEIGHT
329 LBS
362 LBS
390 LBS
417 LBS
434 LBS
451 LBS
WIDTH
54"
60"
66"
72"
78"
84"
Number of
Tines
9
10
11
12
13
14
features
Steps for easy access
Includes standard Conus 1 32.4" welded in sleeves
Warranty: 1 year
Made in the USA
You just added this product to your cart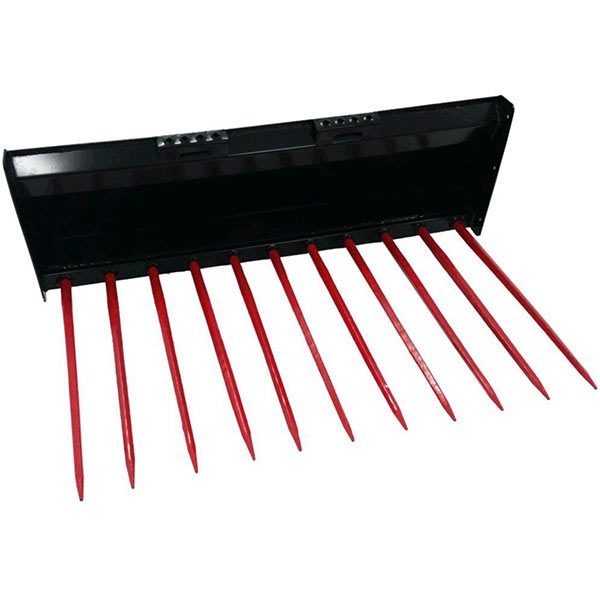 Manure Forks | Berlon
Quantity:
Price:
Total: