Mini Skid Steer Breaker Hammer | Blue Diamond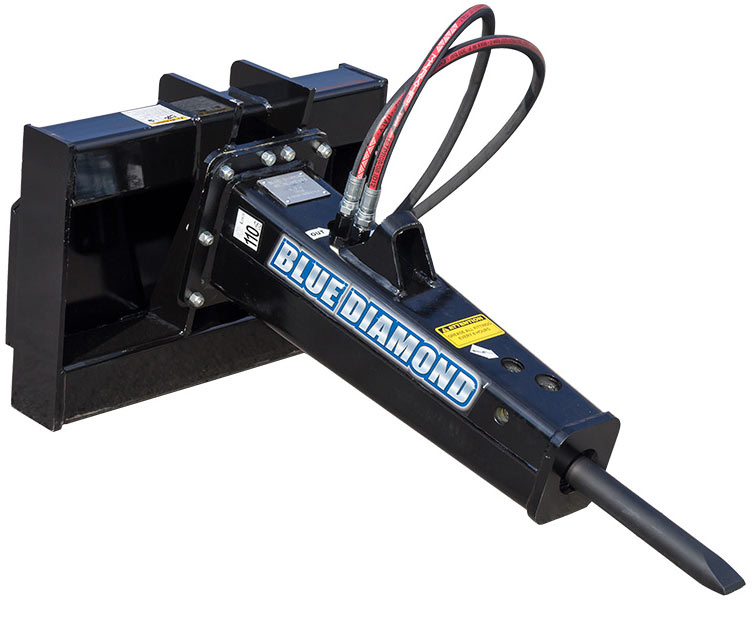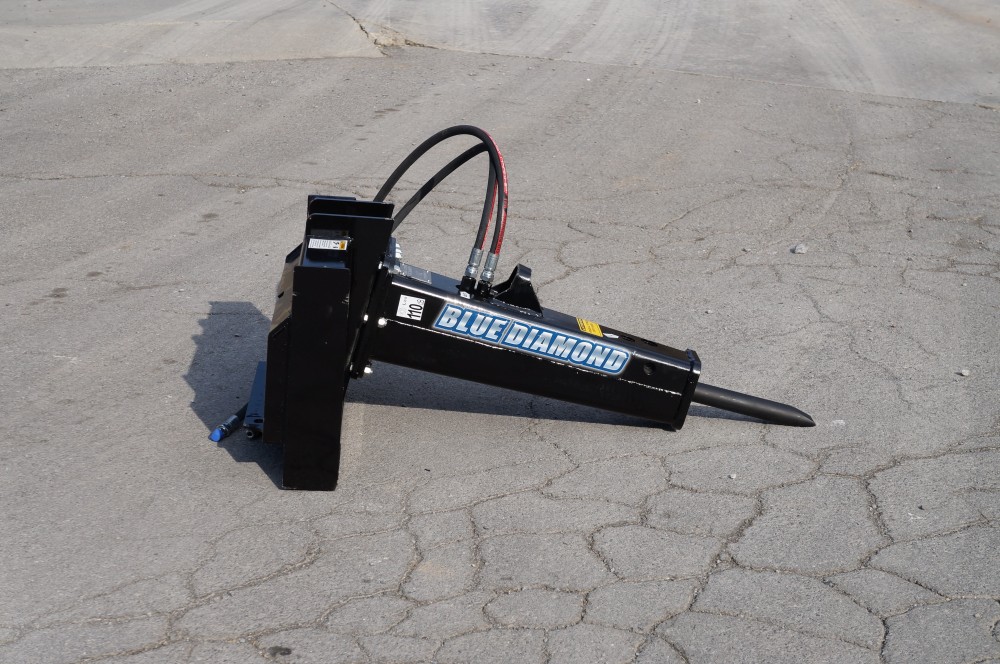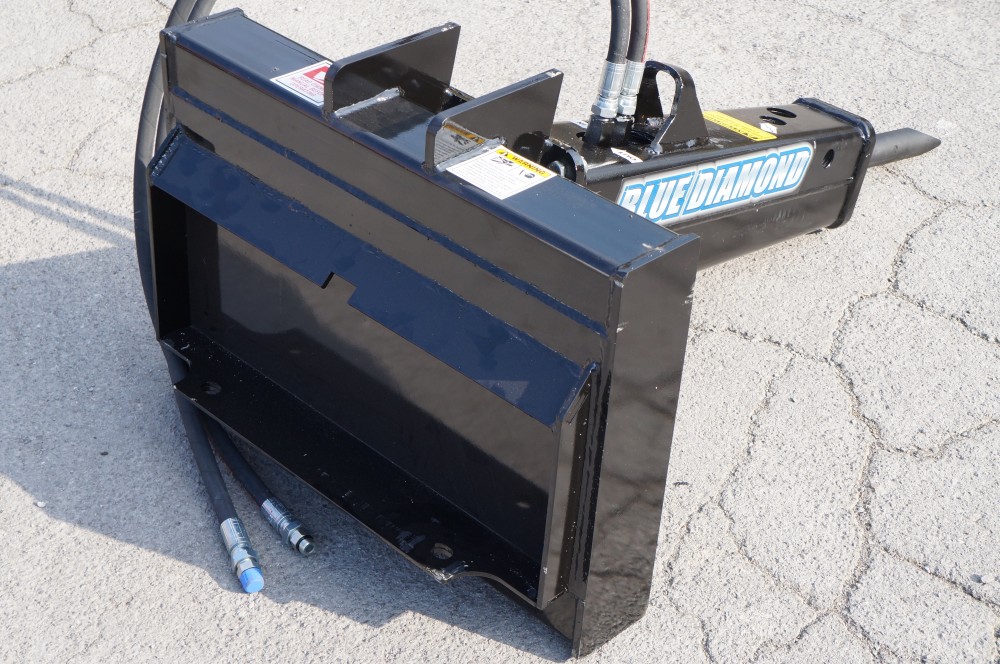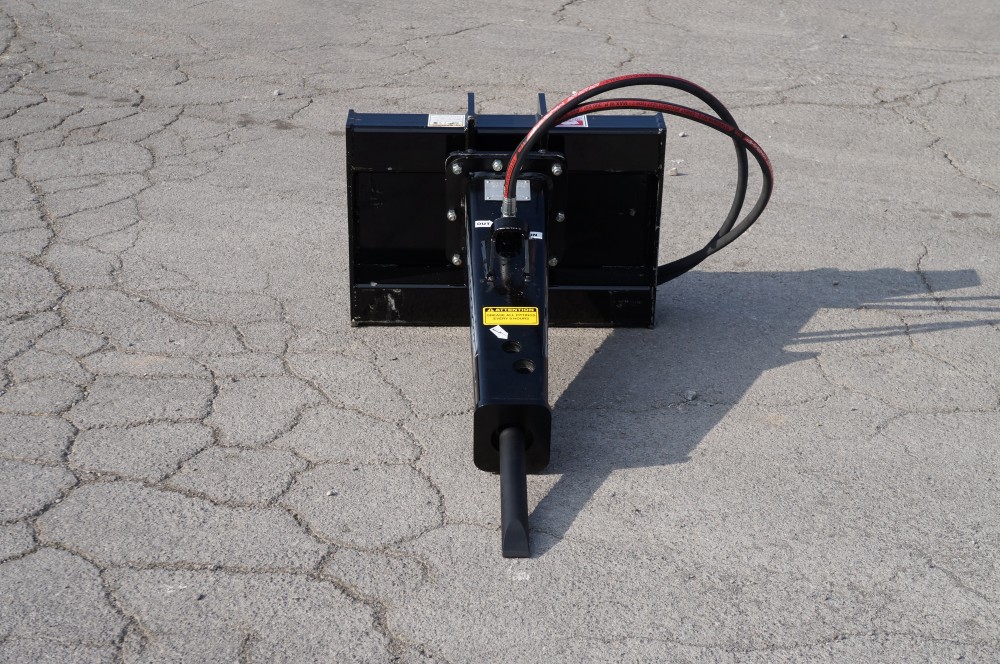 Availability:
limited quantity available
LIMITED TIME FREE SHIPPING!
10% discount applied.
Sale ends February 15, 2023
Questions?Call 866-315-3134 - Se Hable Espanol
Consumer financing:
Business financing:
DETAILS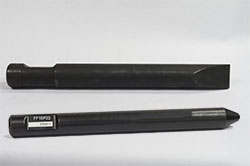 FREE CHISEL TOOL OR MOIL POINT TOOL - A $370.46 to $805.35 VALUE
Choose your free tool. Choose between the moil point or chisel point tool. Values vary depending on breaker size.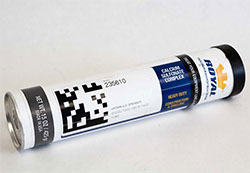 FREE CASE OF CHISEL/TOOL PASTE - A $154.32 VALUE
QTY 12: 14 oz. Tubes of hydraulic breaker chisel/tool paste. It is recommended to paste the breaker tool before each use.

 
Price includes heavy duty mount, hoses and couplers (A $1018 Value!)
This mini breaker hammer will outlast, outperform and give you the highest return of any mini breaker on the market today. It took 5 years of research and development to engineer the most technological, simplistic, and reliable mini hydraulic breaker hammer in the industry.
MODEL
WORKING
PRESSURE
MAX
OIL
FLOW
FREQUENCY
(BPM)
OPERATING
WEIGHT
TOOL
DIAMETER
ENERGY
CLASS
HB50
1,750
7
1,200
132 LBS
1.5"
90 LB
HB95
1,750
11
1,200
220 LBS
1.8"
200 LB
HB165
1,750
13
1,200
370 LBS
2.2"
300 LB
HB210
1,750
16
1,200
463 LBS
2.5"
400 LB
features
Under-water ready
Built in flow limiter will allow up to 45% over the max flow rate
Most durable design in the industry backed by a 2 year warranty
No tie rods to come loose or break
Anti blank firing system with hydraulic brake
1 accumulator with energy recovery system
Operated with oil actuation (newest technology)
- No regassing needed / not nitrogen fed
- less maintanance needed
Self-regulating valves to protect breaker from over pressurization and back pressure
Only 2 internal moving parts
Includes hose and 1 tool
2 Year Warranty
Made in the USA
FREQUENTLY ASKED QUESTIONS
Question: What is the Monoblock?
Answer: The Monoblock is the housing in which the piston operates. Our Breaker Hammer housing is one piece. The majority of other brands use 4 tierods to hold it together. The bad news for the other brands is tierods stretch and break causing total destruction of the breaker hammer.
Question: I really do not need to adjust the flow and pressure of my machine when using your breaker hammer?
Answer: That is correct. As long as you are using the correct size host machine for the size breaker hammer you purchased. This industry leading breaker hammer was engineered with components that control incoming and outgoing flows to specific amounts.
Question: What is the purpose of the sleeves inside the Monoblock?
Answer: The sleeves protect the expensive Monoblock and if they become damaged, are simple and inexpensive to replace. Other brands that use Monoblock technology do not use sleeves, therefore a repair could cost almost as much as the hydraulic breaker.
Question: When servicing, do I have to re-gas?
Answer: No, the accumulator can be removed as an assembly. It will not be disturbed and the energy recovery system keeps it from needing topped up.
Question: What are the differences between a Moil Point Tool and a Chisel Tool?
Answer: Select the Moil Point Tool for making holes, breaking light, reinforced concrete and general breakingand demolition. Select the Chisel Tool for general breaking,demolition, asphalt cutting and demolition of concrete or brick walls.
Note: You should not have to take the unit apart at all unless it develops an oil leak. Just grease it and make money with it!
You just added this product to your cart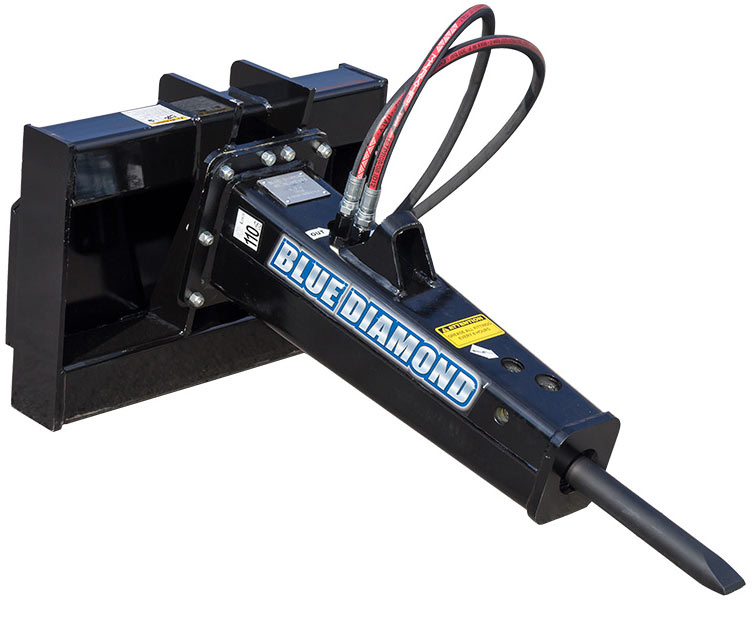 Mini Skid Steer Breaker Hammer | Blue Diamond
Quantity:
Price:
Total: