Mini Skid Steer Trencher | Blue Diamond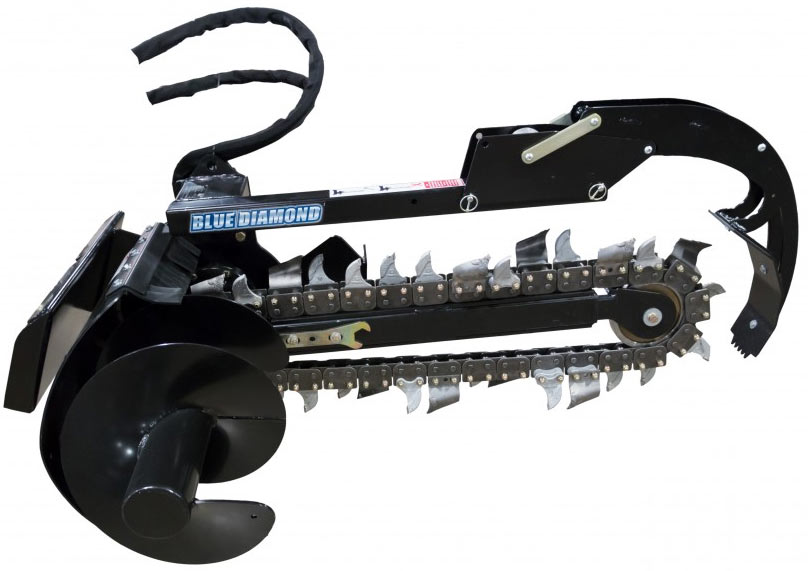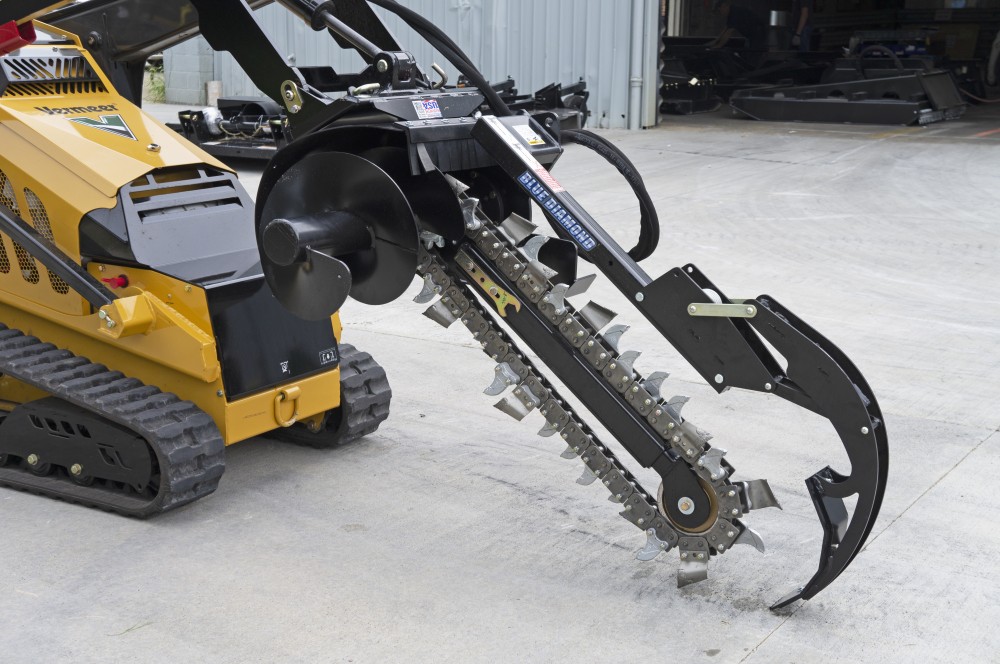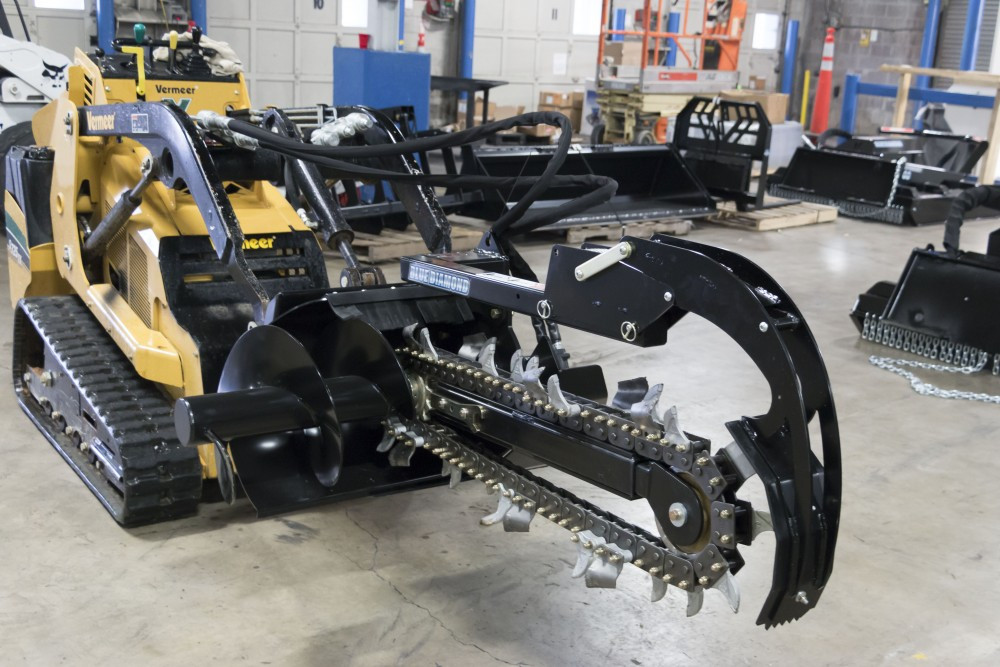 Product ID:
BD-MINI-TRNCHR
Availability:
limited quantity available
LIMITED TIME FREE SHIPPING!
10% discount applied.
Sale ends May 31, 2022
Questions?Call 866-315-3134 - Se Hable Espanol
Consumer financing:
Business financing:
DETAILS
The Mini Trencher is our newest attachment to be added to the mini line of attachments. This trencher was engineered to run on machines with limited flow range such as mini skid steers. With the high torque planetary drive this unit is driven by, you will have no problem tackling most any trenching job. These trenchers have a 36" depth range. Comes standard with a material crumber (side auger) to move the dirt from the work area as the trencher digs.
MODEL
FLOW RANGE
GPM
WEIGHT
36" Depth 4" Dirt Chain
8-14 GPM
590 LBS
36" Depth 6" Dirt Chain
8-14 GPM
600 LBS
36" Depth 4" Combo Chain
8-14 GPM
685 LBS
36" Depth 6" Combo Chain
8-14 GPM
694 LBS
36" Depth 8" Combo Chain
8-14 GPM
715 LBS
36" Depth 4" Rock Chain
8-14 GPM
600 LBS
36" Depth 6" Rock Chain
8-14 GPM
625 LBS
features
Eaton Drive Motor
Industry leading planetrary drive provides high torque to digging chain
Warranty: 1 year
Made in the USA
You just added this product to your cart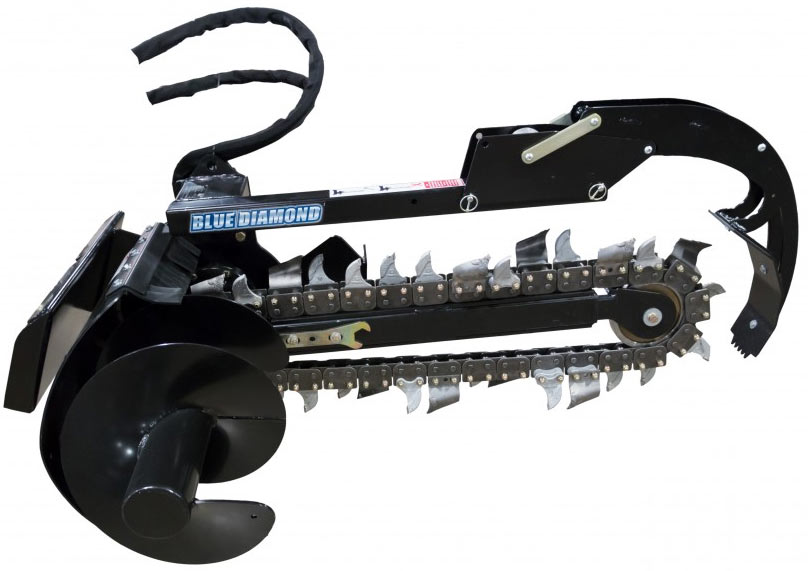 Mini Skid Steer Trencher | Blue Diamond
Quantity:
Price:
Total: