Set of 4 30X10-16 (10-16.5) Extreme Duty Traxter Hard and Soft Surface Solid Rubber Skid Steer Tires - 8x8 Bolt Rim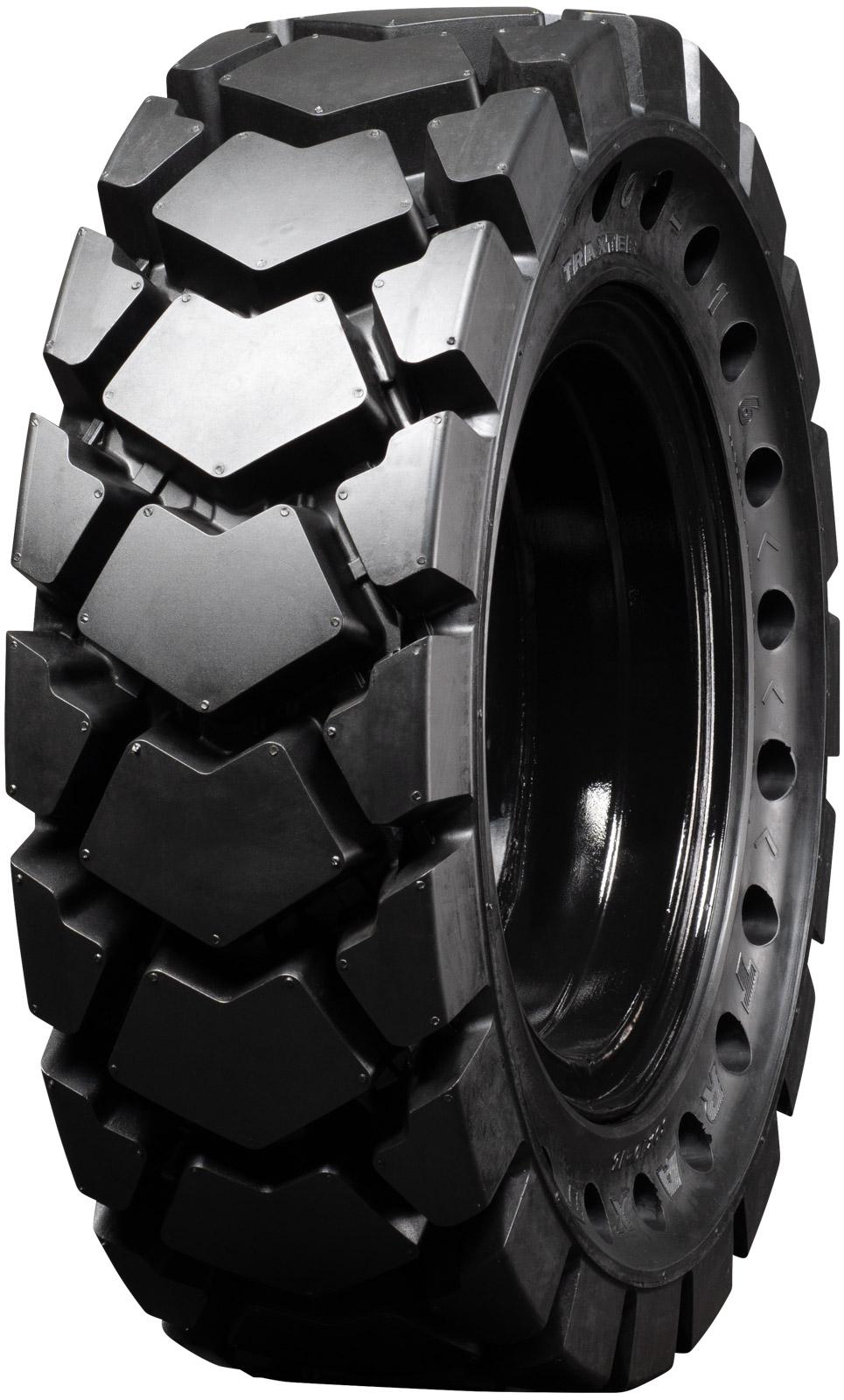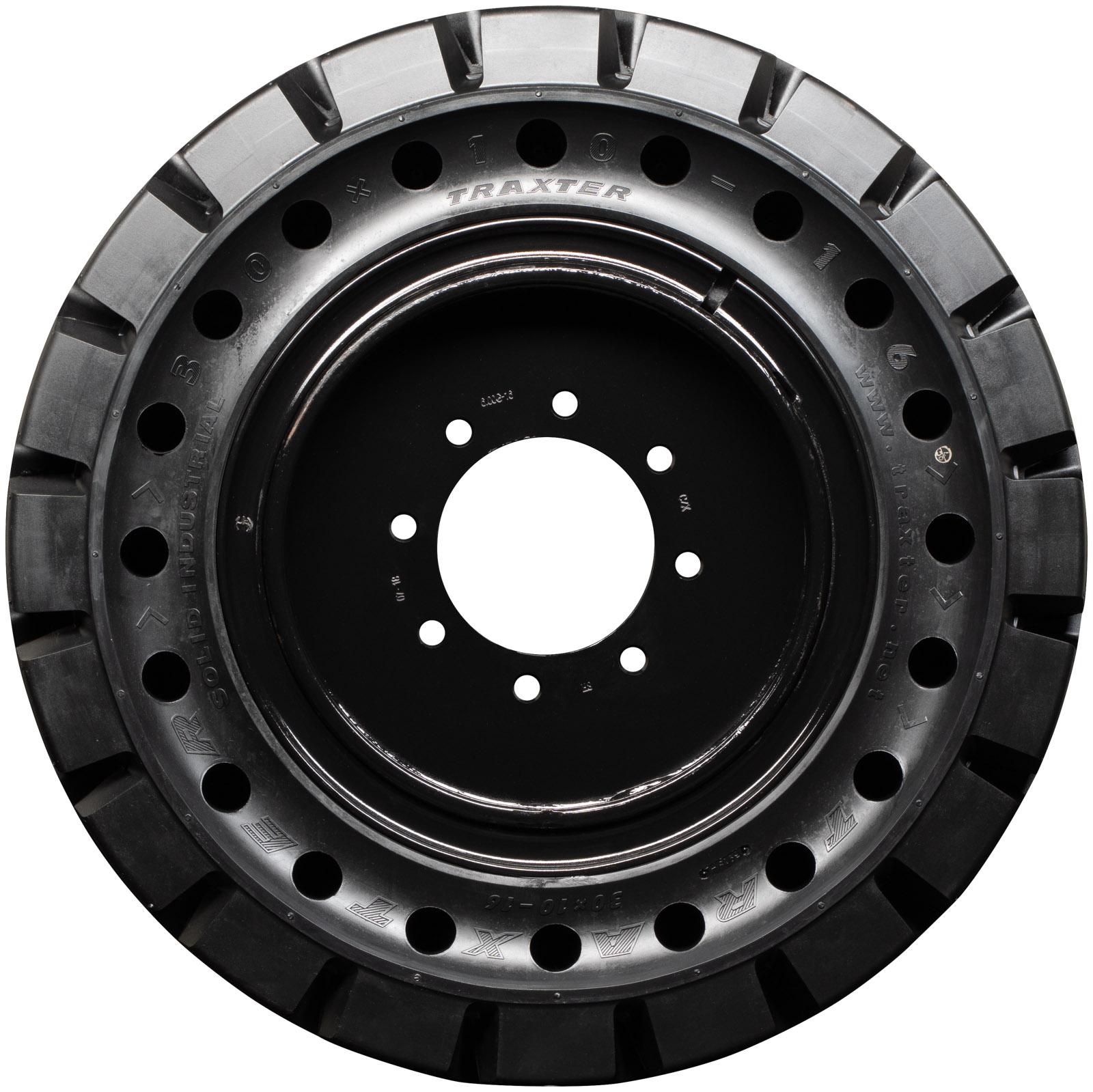 Product ID:
TNT30x10-16XDR
Availability:
limited quantity available
LIMITED TIME FREE SHIPPING!
5% discount applied.
Sale ends February 15, 2023
Questions?Call 866-315-3134 - Se Hable Espanol
Consumer financing:
Business financing:
DETAILS
Set of 4 30X10-16 (10-16.5) Extreme Duty Traxter Hard and Soft Surface Solid Rubber Skid Steer Tires - 8x8 Bolt Rim
These Traxter Solid No Flat Skid Steer Tires are engineered to handle the most extreme applications such as use in scrap yards or mining. These tires are guaranteed longest lasting treaded tire in the industry. These tires will last 4-5 times longer than a typical air filled tire. The massive 2 1/2 deep treads are designed for self cleaning are design to self clean. This tire will stand up to any job.
Applications include: Construction, Scrap & Recycling Yards, Mining and Quarrying, Solid-Waste Management, Steel Mills, Smelters and Furnaces, Industrial Plants
Durability: Extreme Duty
Warranty: 1 year against manufacturer defects
Size: 30x10-16 (10x16.5 equivalent)
Weight Each: 201 lbs. (Total 4 tires: 804 lbs.)
Tread Type: All Terrain XD Tread
Rim Bolt Hole Pattern: 8x8 (8 holes x 8" on center apart)
features
Guaranteed Longest Lasting Treaded Tire in the Industry (4-5 times the life of a pneumatic tire)
Excellent for Recycling, Paving, Milling, and Any Hard Surface, Severe Service Application
Agressive Traction for the Entire Depth of the Tread– Even Wear, Hour by Hour, without Sacrificing Performance
Massive Tread Blocks Feature an Industry-Leading Block-to-Void Ratio Providing Smooth Operation.
Angled and Tapered Voids Promote Self-Cleaning while Mud-Breakers Eliminate Mud from Suctioning
Longer Service Life Compared to Standard Tires Resulting in Reduced Cost per Hour
Softer Ride Reduces Operator Fatigue
Newly Designed Tread Pattern Creates Extended Wear for High Abuse and Hard Surface Applications
Perfect Choice for all Severe Service Applications
You just added this product to your cart
Set of 4 30X10-16 (10-16.5) Extreme Duty Traxter Hard and Soft Surface Solid Rubber Skid Steer Tires - 8x8 Bolt Rim
Quantity:
Price:
Total: