Stump Bucket - Severe Duty | Blue Diamond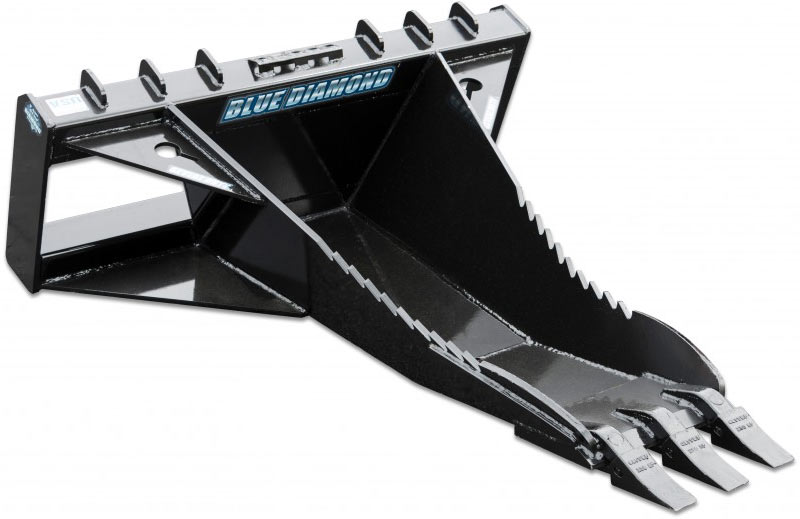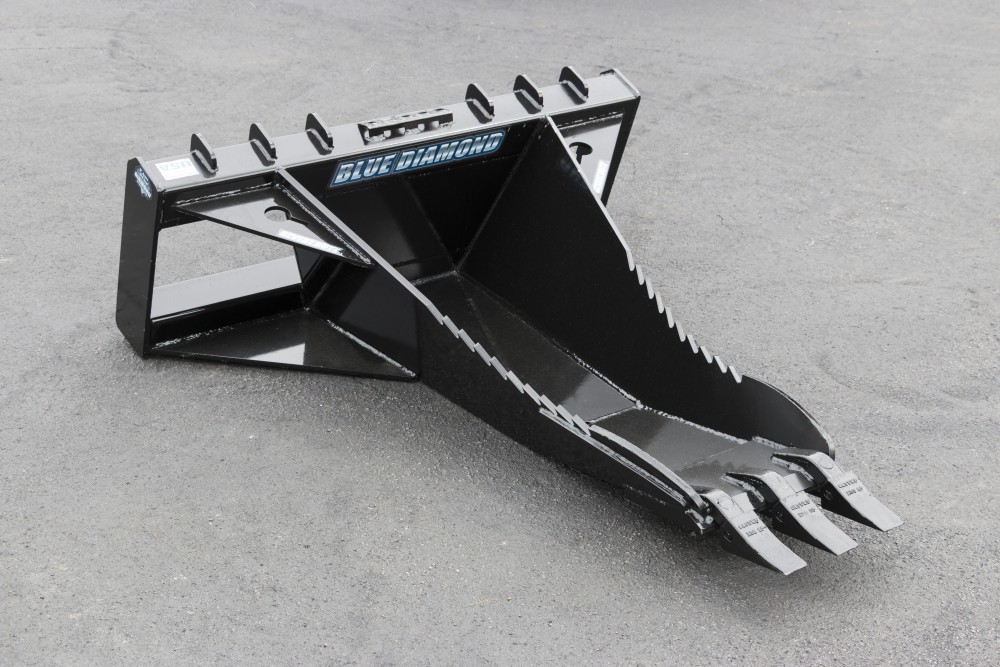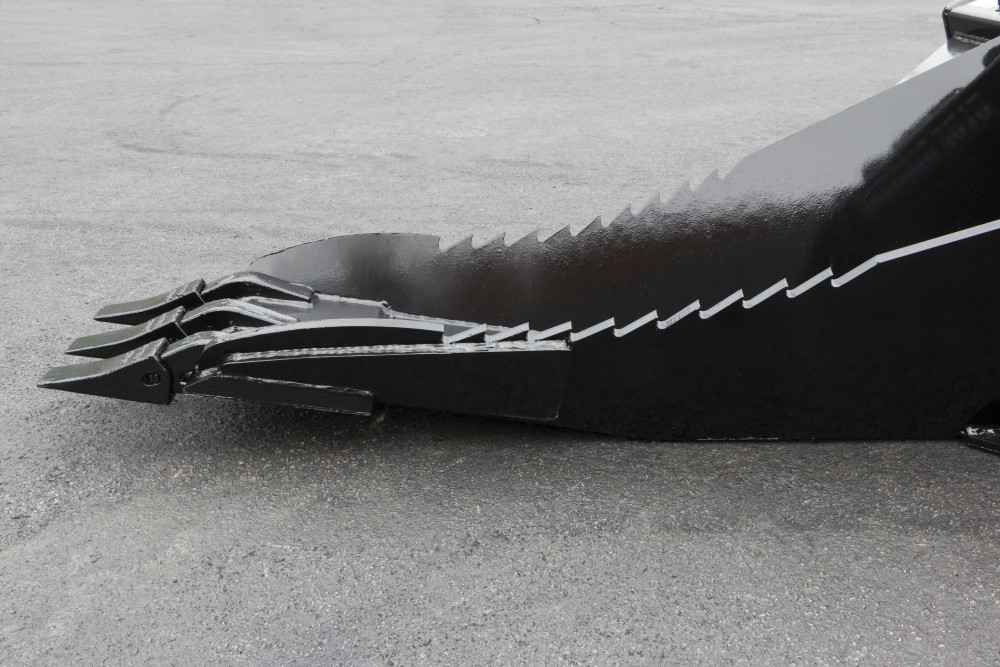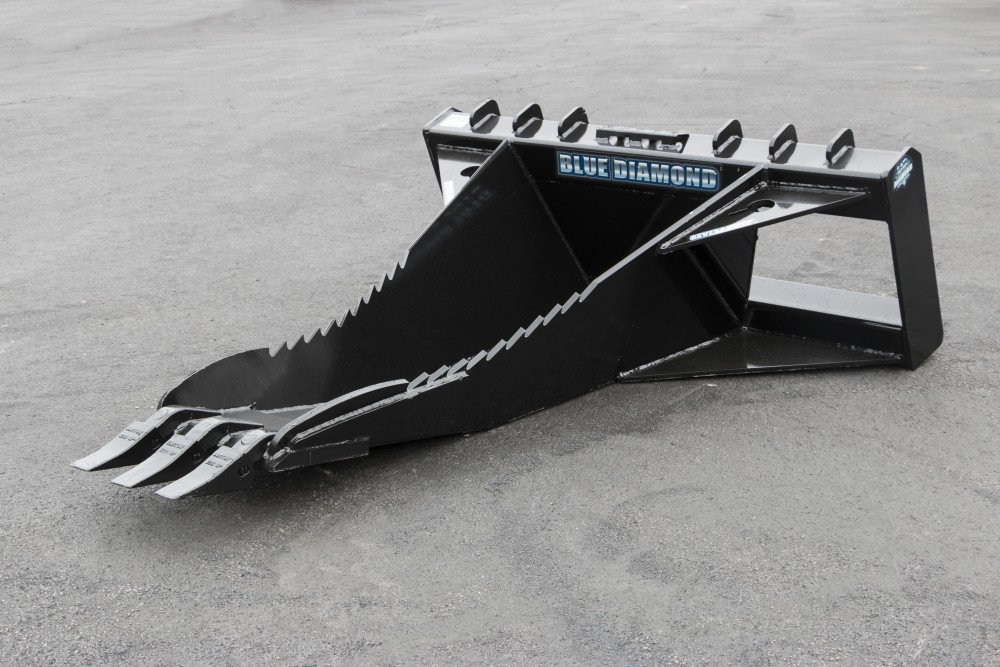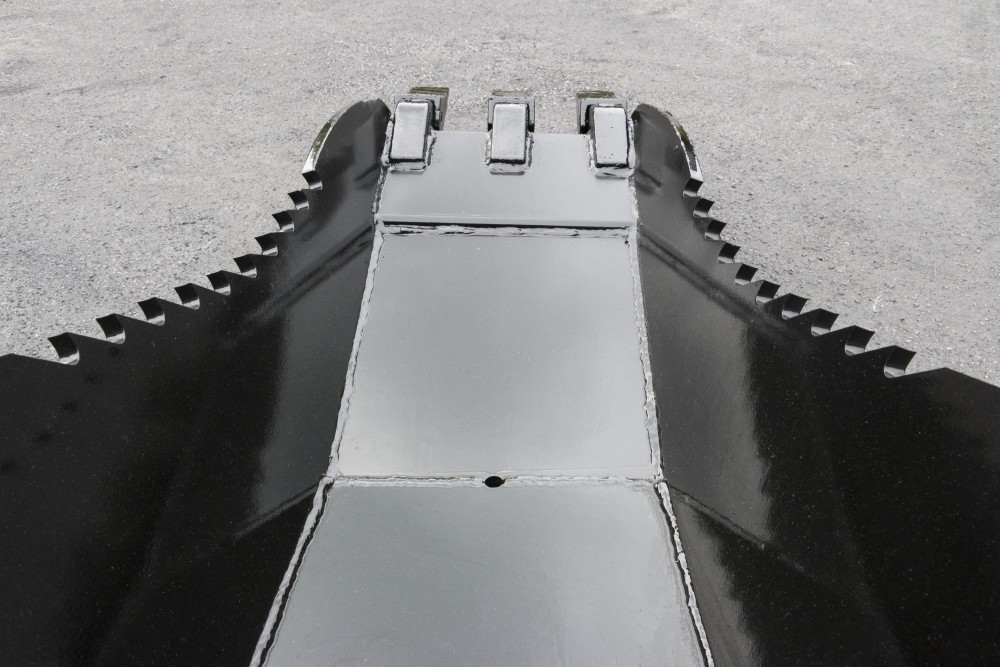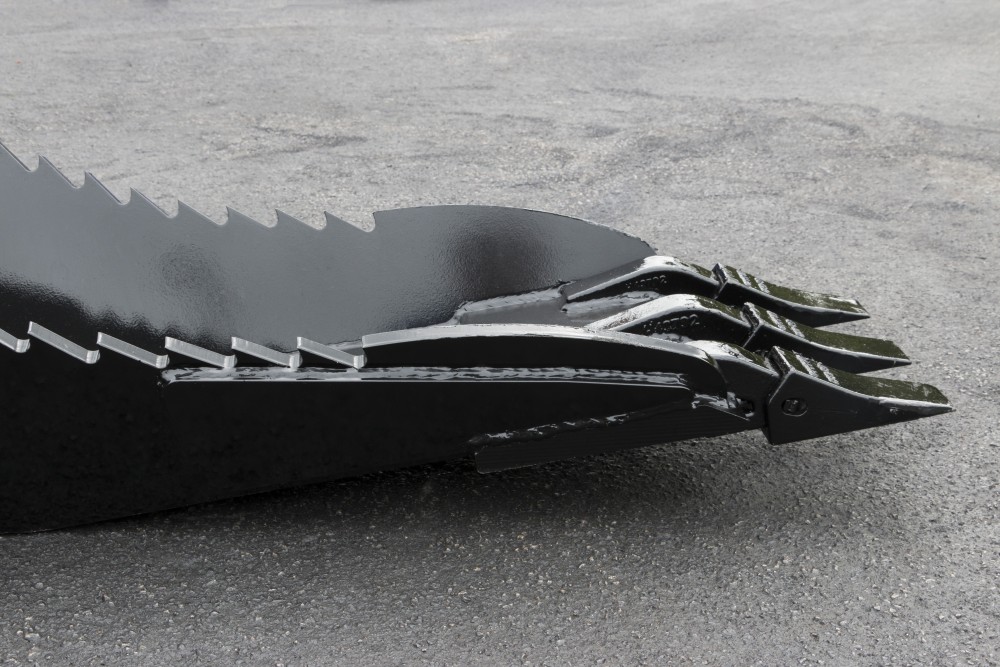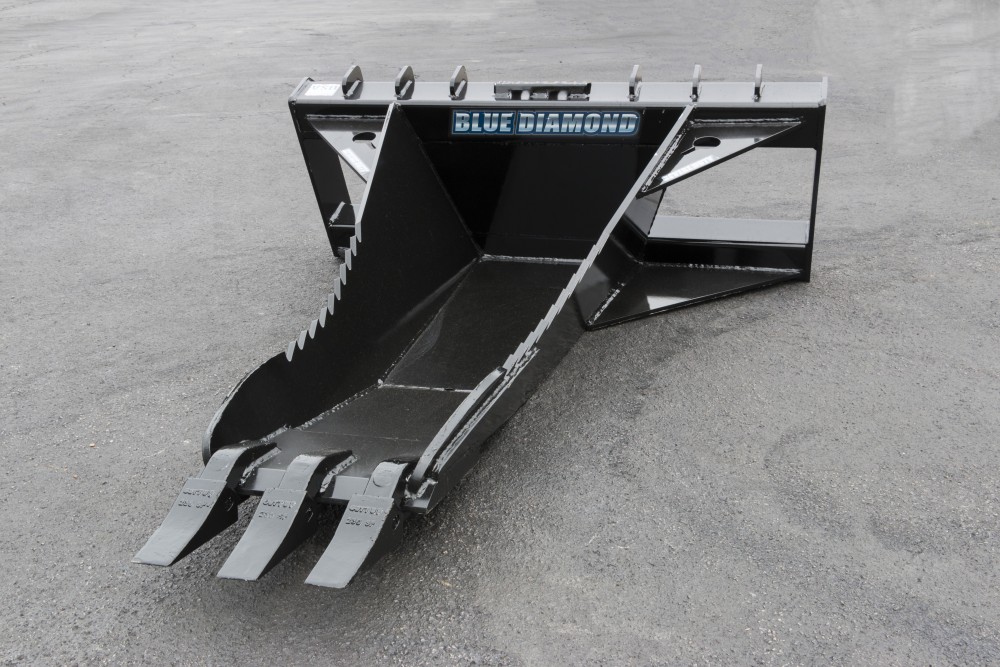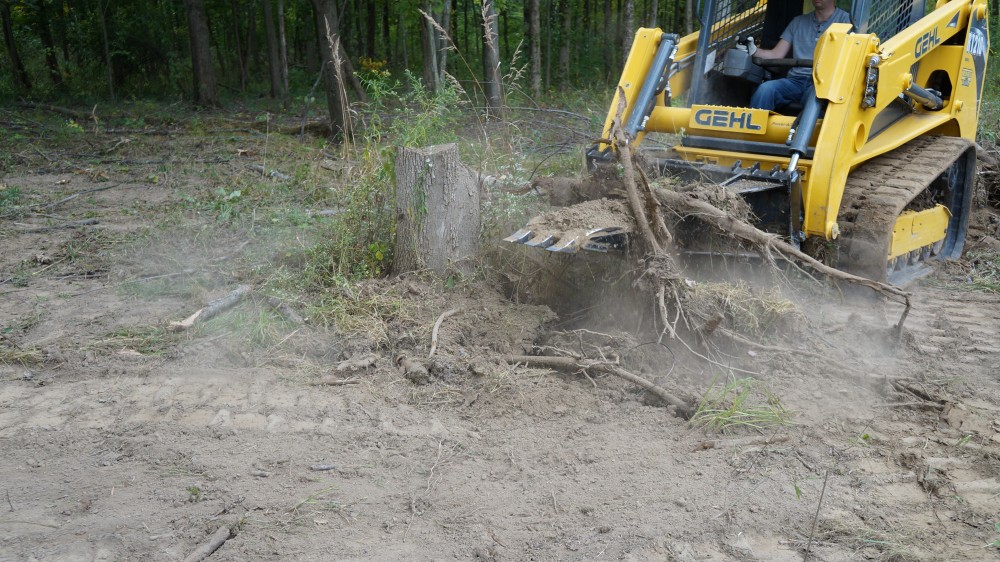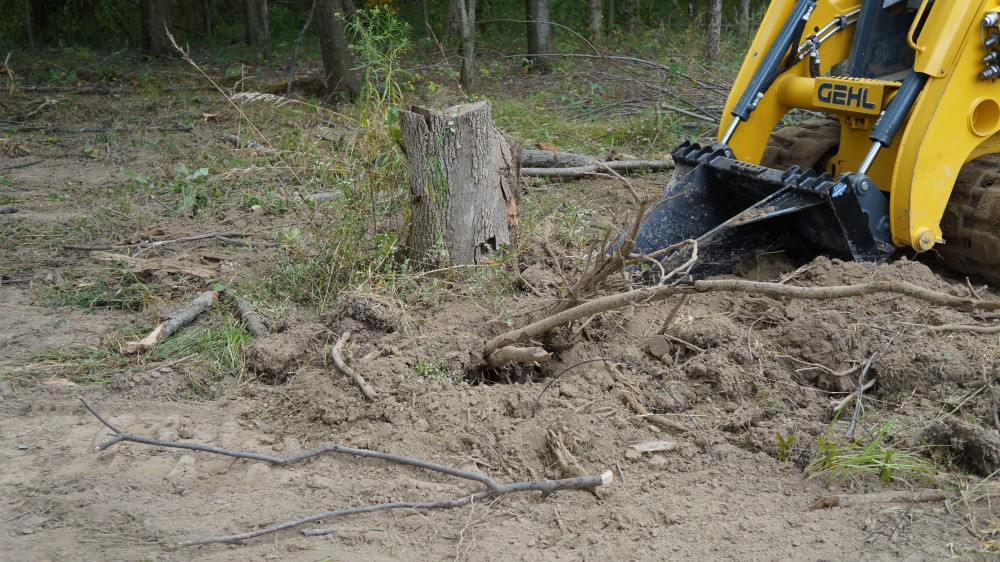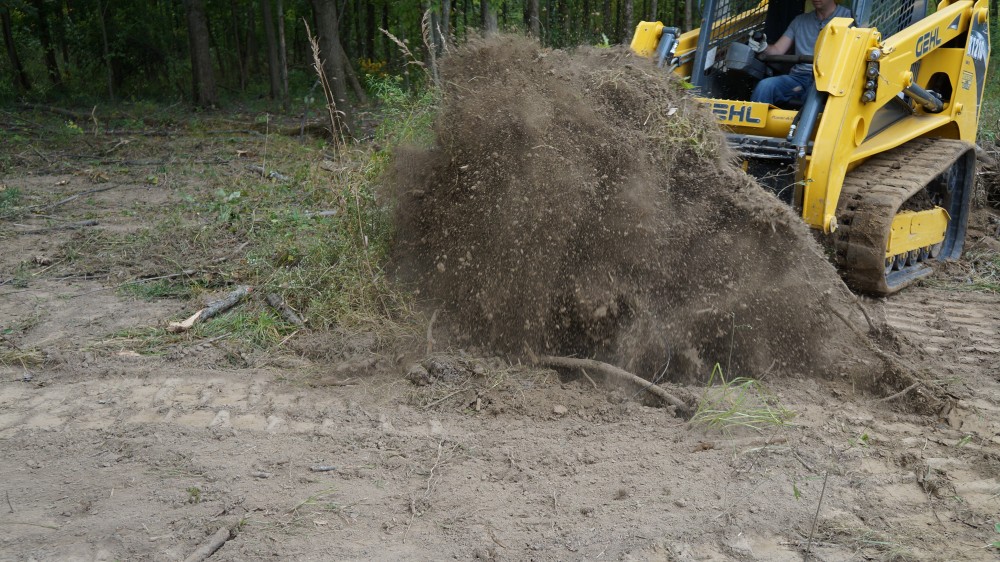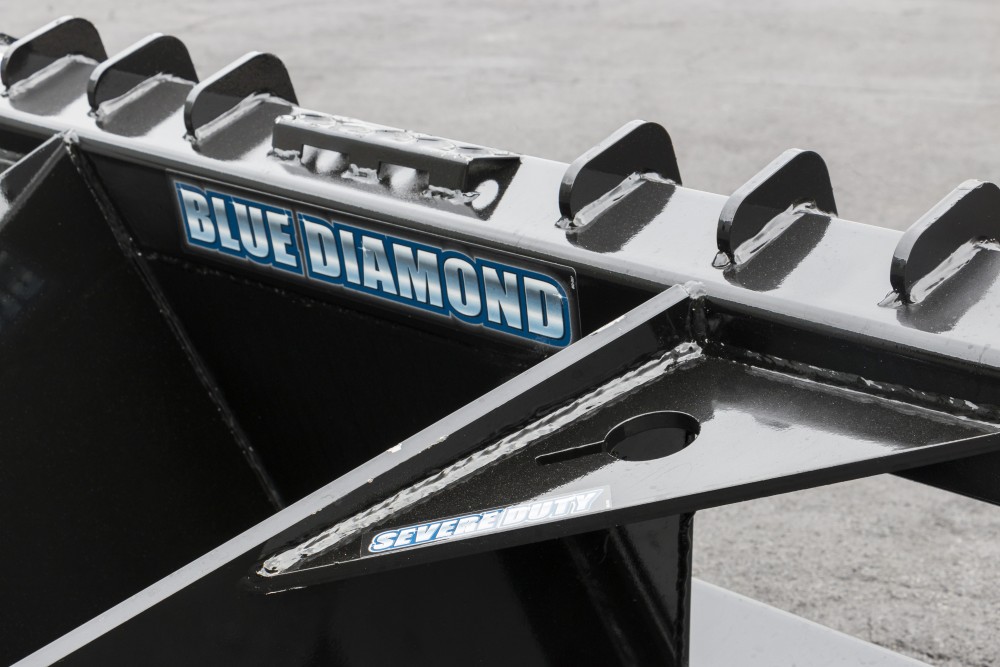 Availability:
limited quantity available
LIMITED TIME FREE SHIPPING!
5% discount applied.
Sale ends November 30, 2023
Questions?Call 866-315-3134 - Se Hable Espanol
Consumer financing:
Business financing:
DETAILS
This multi-talented stump bucket measures almost 5' in length. This bucket  is extremely heavy duty with sides  of two ½" layers of steel, and 3 aggressive replaceable teeth leading the way with a curved bottom  for reaching under the most stubborn stumps. On the way in it will tear up the roots complemented by the serrated side tooth sides. This workhorse can also be used to pry up sidewalks, asphalt, digging ditches, or removing old fence posts. 
Skid Steer Tree Scoop
With the proper attachments, Skid Steers can move more than dirt, snow, and rocks. Our Skid Steer Tree Scoop Attachment can easily take trees and bushes from their current location to their next home. Working with tree stumps? Huge rocks? No problem. The Tree Scoop removes tree stumps and large rocks effortlessly. Choose from 3 sizes to fit your needs. Our scoop can dig forward and backward and combines the power to remove heavy rocks with the precision needed to position stones in retaining walls. This scoop can also dig trenches and install or replace drain tile. Our tree scoop is made in the U.S.A. and is backed by our 1-year warranty. This unit comes standard with our heavy duty universal mounting plate. Contact our customer service team to discuss other mounting options if needed.
Stump Bucket
Skidsteers.com offer 2 different Stump Buckets for sale. Choose from either the Extreme Duty Stump Bucket or the Severe Duty Stump Bucket. The Extreme Duty weighs 392 pounds with 3-inch square reinforcement tube and cast #230 replaceable teeth. The Severe Duty Stump Bucket weighs 443 pounds with 4-inch square reinforcement tube and ECH replaceable excavator teeth. These stump buckets work great for digging out stubborn stumps and roots. They also work well for digging ditches, prying up sidewalks, and digging up old asphalt. This bucket is a workhorse. Click on the root bucket below for further details and pictures.
features
Weight 443 lbs
3 Heavy duty ECH excavator teeth
Width at the lip of the bucket is 12"
Width at the back of the bucket is 25 1/2"
4 inch square tube
Measures 56 inches long
1 inch x 8 inch cutting edge
Heavily gusseted quick attach
Reverse curled teeth up both sides
Curved bottom for better leverage
Narrow profile digs without wedging in the ground
Warranty: 3 year
Made in the USA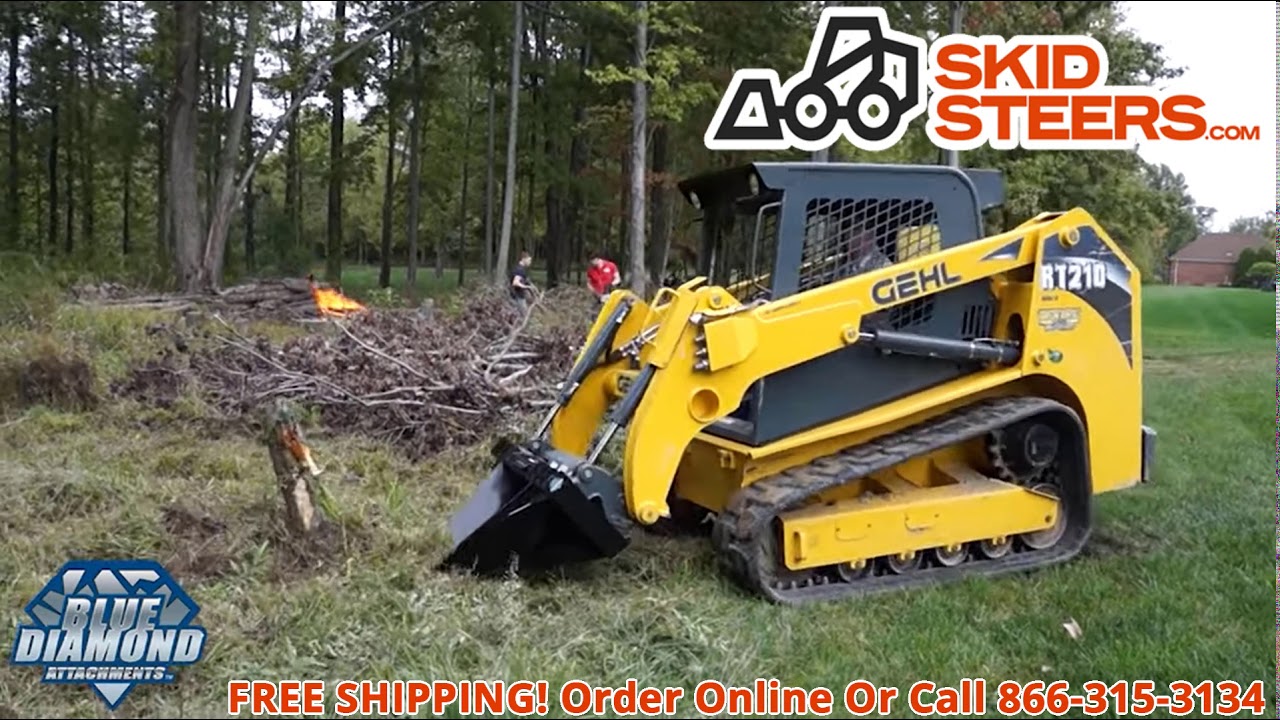 You just added this product to your cart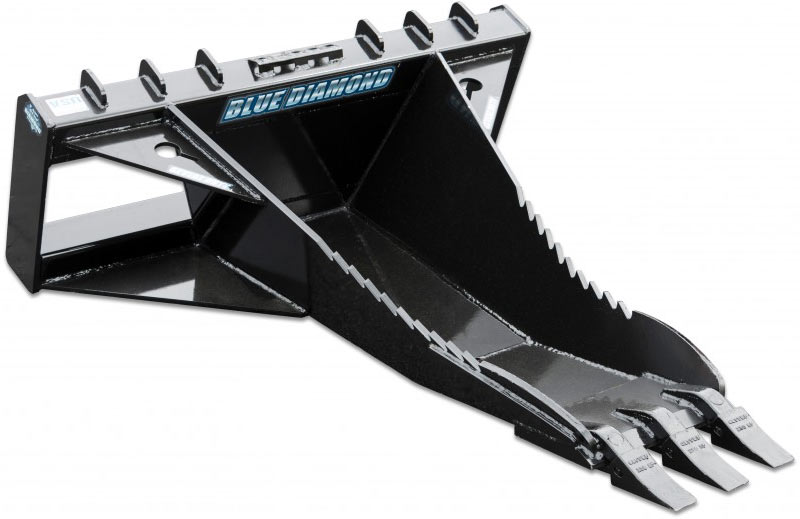 Stump Bucket - Severe Duty | Blue Diamond
Quantity:
Price:
Total: