Swivel Hook with Smart Hook | Haugen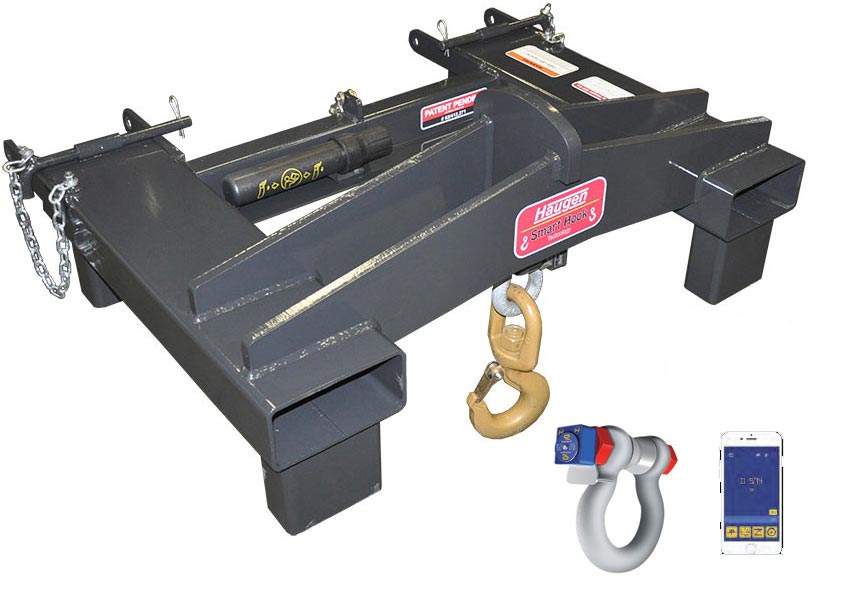 Availability:
limited quantity available
LIMITED TIME FREE SHIPPING!
5% discount applied.
Sale ends October 31, 2021
Questions?Call 866-315-3134 - Se Hable Espanol
Consumer financing:
Business financing:
DETAILS
Safe and Simple - All wireless and ready to use out of the box. Smart Hook with Bluetooth technology.   Use a Smart Phone, Ipad, or any BlueTooth device as the monitor. This gives the operator the weight of each load. Unlimited software downloads.
features
14,000 lbs capacity
Slips over your fork tines
Holds a Hook at 24" on center
Know how much your load weighs and consult your load chart before extending the boom on your telehandler.
Easily fits onto any Telehandler or Forklift.
The Smart hooks accuaracy is <+/- 1.0%
Battery life is 1200 hours continuous use.
Operating temperature = (-10 to +50 degrees C ) ( 14 to 122 degrees F)
Environmental Protection level is IP 67
Transmission Distance 2300 feet ( clear line of sight)
Made in the USA
1 year warranty
You just added this product to your cart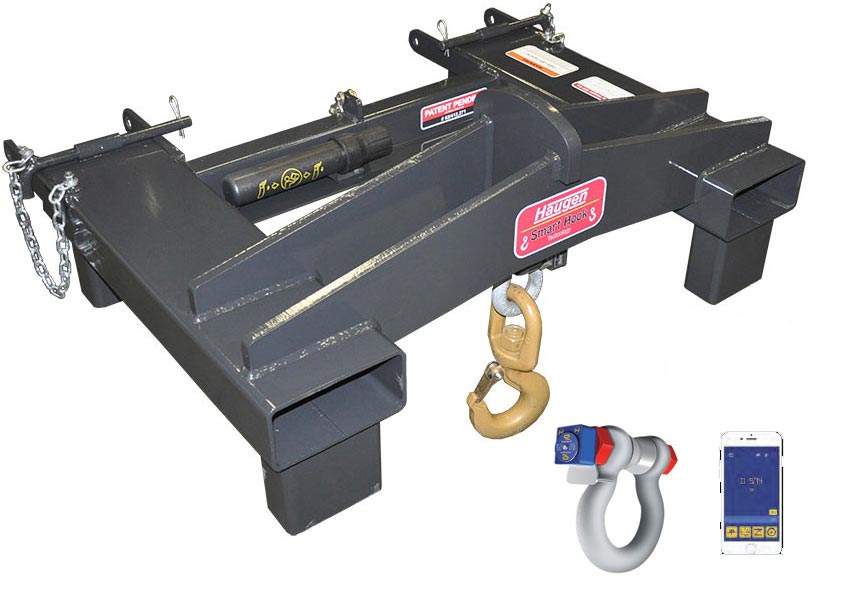 Swivel Hook with Smart Hook | Haugen
Quantity:
Price:
Total: