Snow Bucket - High Capacity | Berlon




Product ID:
BRLN-BCKT-HCSB
Availability:
limited quantity available
LIMITED TIME FREE SHIPPING!
5% discount applied.
Sale ends May 31, 2022
Questions?Call 866-315-3134 - Se Hable Espanol
Consumer financing:
Business financing:
DETAILS
This high capacity snow removal bucket has a higher back which gives more capacity than our standard snow bucket. It is available in widths 72", 78", 84", 96" and 102". Each adding different capacities. See chart below. The back of this bucket has windows which give the operator a better view of the cutting edge during operation.
MODEL
INSIDE
DIMENSION
OUTSIDE
DIMENSION
HEIGHT
DEPTH
ANGLE
WEIGHT
HEAPED
CAPACITY
72" Bucket
72"
73.5"
31"
41"
70
Degree
592 LBS
37.1 cu/ft
78" Bucket
78"
79.5"
31"
41"
70
Degree
641 LBS
40.2 cu/ft
84" Bucket
84"
85.5"
31"
41"
70
Degree
690 LBS
43.2 cu/ft
96" Bucket
96"
97.5"
31"
41"
70
Degree
789 LBS
49.4 cu/ft
102" Bucket
102"
103.5"
31"
41"
70
Degree
838 LBS
52.5 cu/ft
Skid Steer Snow Bucket
If you are looking for a skid steer snow bucket Skidsteers.com has several to choose from. Our snow buckets are built right here in the USA using USA steel. The all welded construction of each snow bucket will stand up to the most extreme snow conditions. We have 2 different snow buckets to choose from. They range in widths from 60 inches all the way up to 102 inches. Typically you are going to want to choose a bucket based on the capacity of your skid loader. The biggest difference in the two buckets we offer is the Medium Capacity Snow Skid Steer Bucket offers an extended lip. It also offers to see through slots in the back of the bucket. Both offer radius kick out plates to prevent snow build up in the back of the bucket.
features
Constructed of 3/16" American steel
1/2" x 3" wear bars
3/4" x 6" weld-on cutting edge with holes
3/8" x 3" side cutting edges
Fully welded body for added strength and to keep moisture out of the seams.
Radius kick-out plate prevents snow build up on the lower back of the bucket
Viewing slots to see the cutting edge with ease
Comes with a universal mounting plate.
Powder Coated Paint
Warranty: 1 year
Made in the USA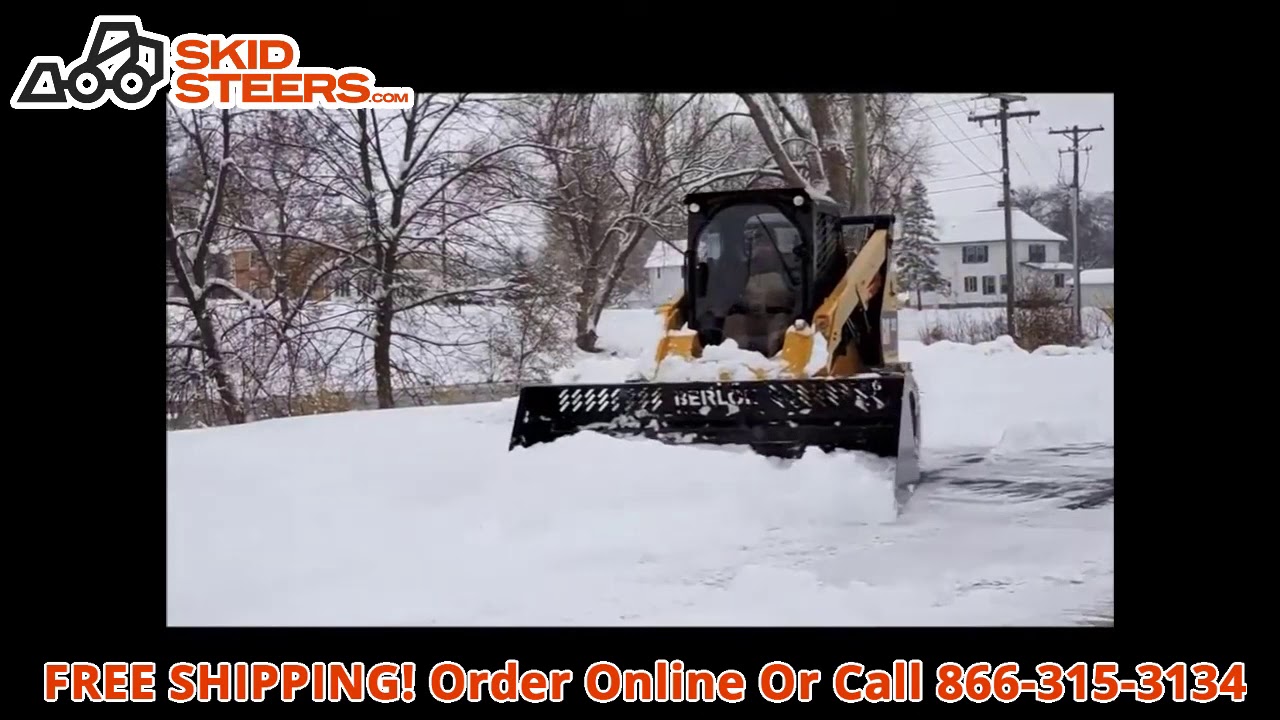 You just added this product to your cart
Snow Bucket - High Capacity | Berlon
Quantity:
Price:
Total: